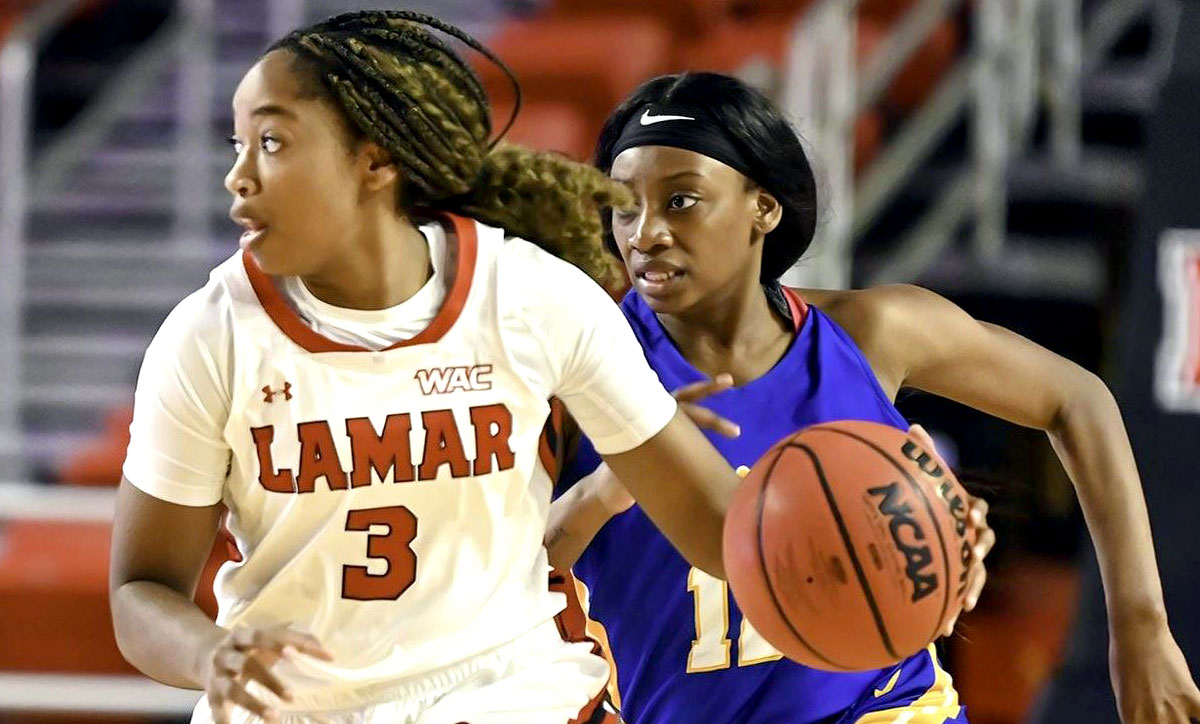 The Lamar University women's basketball team is looking to make a statement in their inaugural season with the Western Athletic Conference. The Cardinals showed significant improvement in the second half of last season, going 9-6 in Southland Conference play. Now, the time has come to build upon that foundation.
Lamar had a relatively quiet offseason, but that isn't necessarily a bad thing. Almost all of last year's talent is returning for 2021-2022.
The Cardinals' star forward, Micaela Wilson, will lead  the way from the opening tip-off. Wilson was LU's leading scorer, averaging 12 points and 6.5 rebounds a game. Her scoring average increased to 15.7 points a game during conference play, the fourth-best average in the SLC. After earning SLC First Team All-Conference honors, it's clear that the sky is the limit for Wilson.
Other members of Lamar's core are returning as well. Angel Hastings averaged 6.6 points and 1.5 rebounds for the Cardinals last year and will look to make an impact in her senior year. Sophomores Sabria Dean (7.2 points, 1.2 rebounds) and Bebe Galloway (7.8 points, 6.8 rebounds) will also be key contributors.
Unfortunately for the Cardinals, an integral piece to the 2020-2021 team won't be returning. Former SLC Defensive Player of the Year, Jadyn Pimentel, is a key departure from the program. Her presence will be sorely missed on both ends of the court — Pimentel averaged 9.8 points a game while playing lockdown defense.
There is a key newcomer at LU who could help fill the void left behind. Junior guard Brooklyn Mitchell transferred to Lamar from the University of Kansas. Mitchell averaged 5.4 points, 1.6 rebounds, and 1.4 assists a game in her three seasons with the Jayhawks. She will likely have a chance to make the rotation from day one and can be an important new addition to the roster.
The most important thing for the Cardinals entering the season is roster continuity. Most of the core has already played at least a full season together, so the chemistry and teamwork is already in place. This could be a huge difference-maker as Lamar moves into a new conference.
There is no doubt that the WAC will be competitive. California Baptist finished with a 14-0 record in WAC play last year, while Utah Valley also went 10-4. Two other additions to the WAC, Stephen F Austin University and Sam Houston University, finished with 14-0 and 9-5 conference records, respectively.
The Cardinals open their season on the road, Nov. 9, against the New Mexico Lobos. The game begins at 8 p.m.