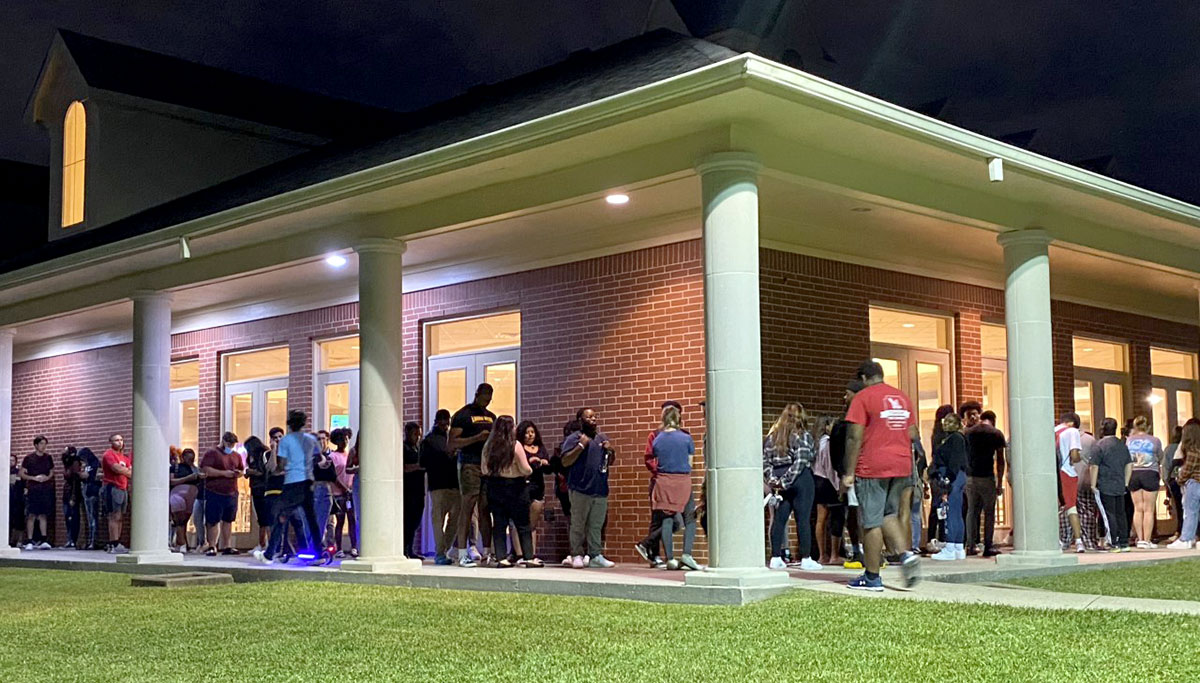 Lamar University's Brooks-Shivers Dining Hall held a Late Night Breakfast, Nov. 10, as part of Homecoming week festivities. Hundreds of students were in line minutes before the dining hall opened.
"I expected the line to be longer, honestly," Arielle Hickerson, Lumberton sophomore, said.
The event served scrambled eggs, kolaches, sausage patties, breakfast potatoes, bagels, biscuits and croissants.
"(The chocolate croissant's are) good," Vy Nguyen, Groves sophomore, said. "It's not too hot, and I like the texture."
For more information, visit www.lamar.edu/homecoming/schedule.