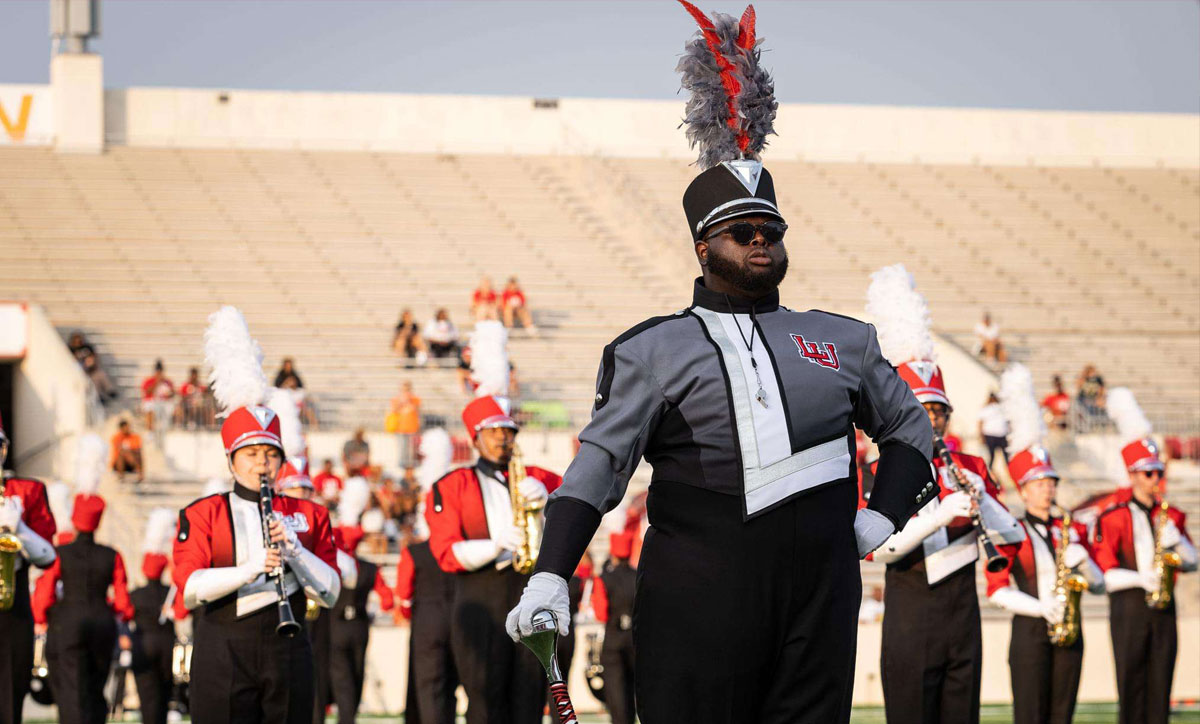 The Lamar University Band is a highly active program which offers students of all backgrounds a place to share in a love of music and form lifelong connections. 
Whether on a football field with the marching band, or in a recital hall for the concert performers, band members say they gain friends and memories while learning lessons in both music and life.
To the average onlooker, musicians and bands may often seem alike, but responsibilities and activities vary depending on the performance band type, such as a marching band or a symphonic ensemble.
"Lamar's Showcase provides the opportunity to connect with individuals who have the same interests as you. After joining this amazing extracurricular activity, I found myself opening up to more people which led to having multiple groups of friends," LaBelle freshman Bethany Storms said in an email interview.
"My band directors throughout the years have also helped me become the person I am today," she said. "They were always very supportive and gave me the determination I needed to compete."
Director of Athletic Bands, Eric Shannon, said that these relationships he gets to form with students are his favorite aspect of his career.
"I enjoy so many things that we do here, but number one is the interactions I get to have with our students," he said. "Our students are wonderful people, and I always look forward to rehearsal, because I get to be with them."
Drum major and Buna senior Olajuwon Taylor said that the quality education delivered by the caring professors of the music department, like Shannon, is what sets the program apart and attracts students like himself.
As with any venture, there are also challenges beneath the successes.
"One of the most challenging parts of being in band is when we need to clean music and/or drill to improve the quality of the show. However, my proudest moments come from any performance we have which showcases all the time we spend rehearsing," Humble, Texas junior Jonathan Gumabong said.
For students in the Showcase, delivering a good show means hard work and long hours, not only in a mental sense, but physically as well.
One performance that stood out as especially rewarding and challenging to Taylor was marching in the Krewe d'Etat parade in Uptown New Orleans.
"My proudest moment was when The Showcase of Southeast Texas went to Mardi Gras in 2019 to march in one of its night parades. Oh, what a wonderful experience that was. We felt like celebrities," he said.
"The funny thing is, the parade was about seven miles long. So, that was my most challenging moment in band, too! The people kept us going, though. We felt so proud to represent Lamar. The cheers, the aura, and just the overall exciting atmosphere pushed us through that parade. I will never forget that moment."