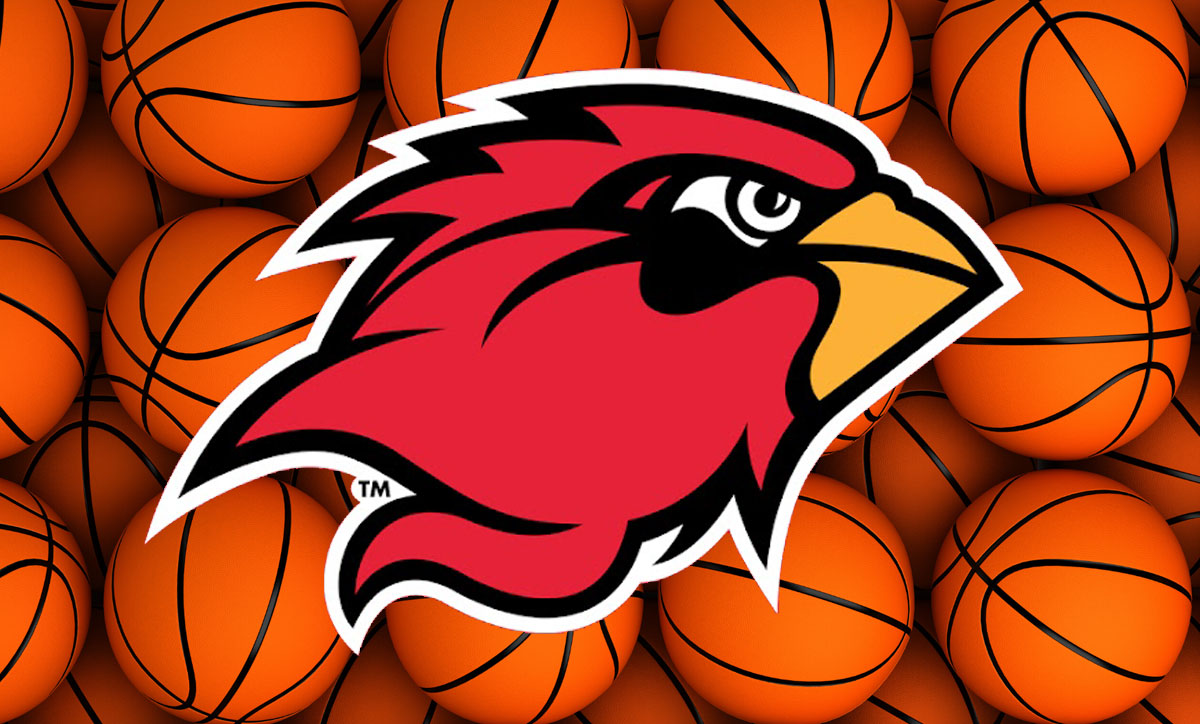 Change is an inevitable constant in life — the same rule applies for college hoops as well. With the start of the 2021-2022 basketball season Nov. 3, the Lamar Cardinals are facing more new changes than most teams.
This year marks Lamar's first season in the Western Athletic Conference, bringing a slate of new opponents to the schedule. Meetings with New Mexico State, Grand Canyon University and Utah Valley State will be matchups to circle on the calendar.
Several former Southland Conference universities also made the switch to the WAC this year, including Sam Houston State, Stephen F. Austin and Abilene Christian. The WAC is anticipated to be a highly competitive conference, so Lamar will have to fight to make a name for themselves.
The changes don't stop there. The Cardinals also have a new head coach in Alvin Brooks. While many coaches would shy away from the task of rebuilding a program from the ground up, Brooks is prepared to face the challenge head-on.
Die-hard Cardinal fans might recognize Brooks' name — he played point guard at Lamar from 1979-1981. In his two seasons with Lamar, Brooks reached the NCAA tournament twice, including a Sweet 16 appearance in 1980. Following his playing career, Brooks spent 37 years coaching at the collegiate level. Most recently, he helped the University of Houston to a Final Four appearance as an assistant coach last season. In short, he has seen what it takes to succeed at the highest level.
There are a few key departures from the 2020-2021 roster. 6'10" center and Southland Conference Defensive Player of the Year David Muoka transferred to the University of Nevada-Las Vegas. Quinlan Bennett went home to Western Illinois and Anderson Kopp transferred to Kansas City.
Fortunately for Brooks, some of Lamar's top guards will return for the upcoming season. The Cardinals' leading scorer, Davion Buster, will be an impact performer. The senior guard averaged 15 points, 2.2 rebounds, 1.6 assists and 1.2 steals a game last year. Buster can, and likely will, improve on those marks in his senior season.
Another dynamic guard is coming back for the Cardinals. Kasen Harrison averaged 13.1 points a game and was the Southland's leading freshman scorer last season. He also dished out 4 assists a game, good for fifth in the Southland. This year will be Harrison's chance to carve out a featured role on the team for both this season, and the future.
Ellis Jefferson is also returning for one more season. The senior averaged 5.6 points, 2.8 rebounds, 3.5 assists and 1.4 steals for the Cardinals last year. Jefferson's across-the-board production will make him a valuable contributor.
Lamar's guard play will certainly be the key to success this year. Only four players on the roster are listed at 6' 7" or taller, so the Cardinals will almost certainly roll out some small-ball lineups. The Cardinals' ability to get out in transition and exploit opposing teams' big men could create some serious upset potential.
While LU may be lacking in the rim protection and rebounding departments, Brooks isn't worried about the defense.
"We're going to have to play really well together defensively," he said. "We'll try to create some extra turnovers, and we're gonna play a lot of man defense. But we'll change how we play to really try and utilize our speed and quickness. It'll be obvious once you watch us play."
The most notable newcomer for the Cardinals is Jordyn Adams. Hailing from nearby Silsbee, Adams played two seasons at Austin Peay. As a freshman in 2019-2020, he was selected to the All-Ohio Valley Conference First Team, winning Freshman-of-the-Year honors, too. Although Adams' numbers declined last season, the talent is certainly there. He'll have an opportunity to display it at LU.
The lack of size on the perimeter is also offset by newcomer Valentin Catt. The 6' 10" big man was a standout high school player in Orangefield, before playing one year at South Plains College. Although Catt's statistics aren't eye-popping, he could bring some much-needed height if he can earn rotational minutes.
The Cardinals play an exhibition, Nov. 3 at 7 p.m. against St. Thomas in the Montagne Center. The pre-conference schedule begins Nov. 9 against Wiley College in the Montagne Center.
For a complete schedule, visit lamarcardinals.com.