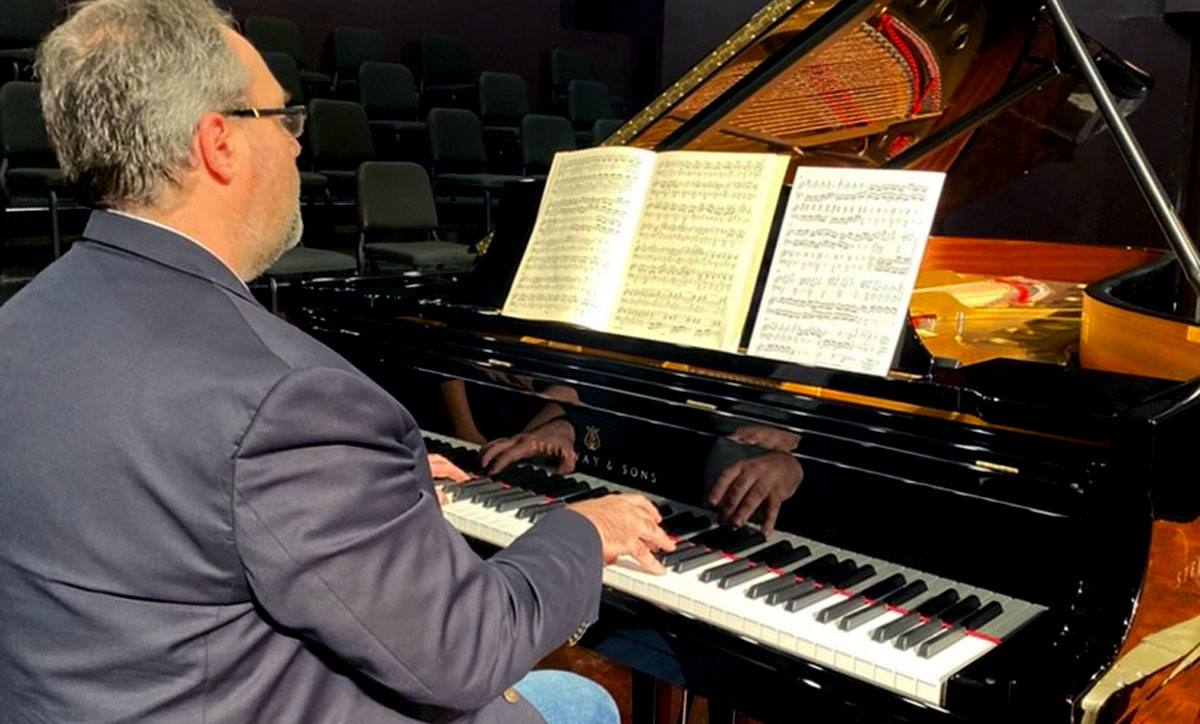 Lamar University will host a Piano Festival, Oct. 8-9, in the Rothwell Recital Hall. The first performance will be held at 7:30 p.m., Oct. 8, with four performances scheduled for Oct. 9.
 "The Piano Festival is a series of recitals and masterclasses for high-school and college-level pianists," Jacob Clark, LU associate professor of piano and festival coordinator, said.  
Clark said that the Mary Morgan Moore department of music is collaborating with the Kinder High School for Performing and Visual Arts piano department.   
"Dr. Clark has invited Rodolfo Morales from Kinder HSPVA and several of his students to join us in a day of masterclasses and recitals," Patricia Williamson, graduate student and piano performance major, said. "Additionally, Mr. Morales will be performing, as will Lamar's Dr. Clark and Dr. Cho."   
The first Saturday performance will be a "Masterclass for Pre-college Students" set for 10 a.m. to noon. A "Guest Artist Masterclass for Lamar Students featuring Rodolfo Morales" is set for 1 p.m. to 3 p.m.  
Williamson will perform a solo, for the 1 p.m. masterclass. She will also perform during the "Lamar Piano Studio Recital," set for 4 p.m. to 5 p.m.  
The final event will be the "Guest Artist Recital — Rodolfo Morales and Piano Students of Kinder HSPVA," at 7:30 p.m.  
"This event is an opportunity to celebrate great piano literature, introduce some very talented high school students to the Lamar University campus and music department, and allow us all to perform for each other and the public," Williamson said. "I'm glad Dr. Clark has put so much time and work into this. I'm sure it will have been worth it, and I hope the audience enjoys it as much as we do." 
All performances are free and open to the public.  
For more information, visit lamar.edu/music.