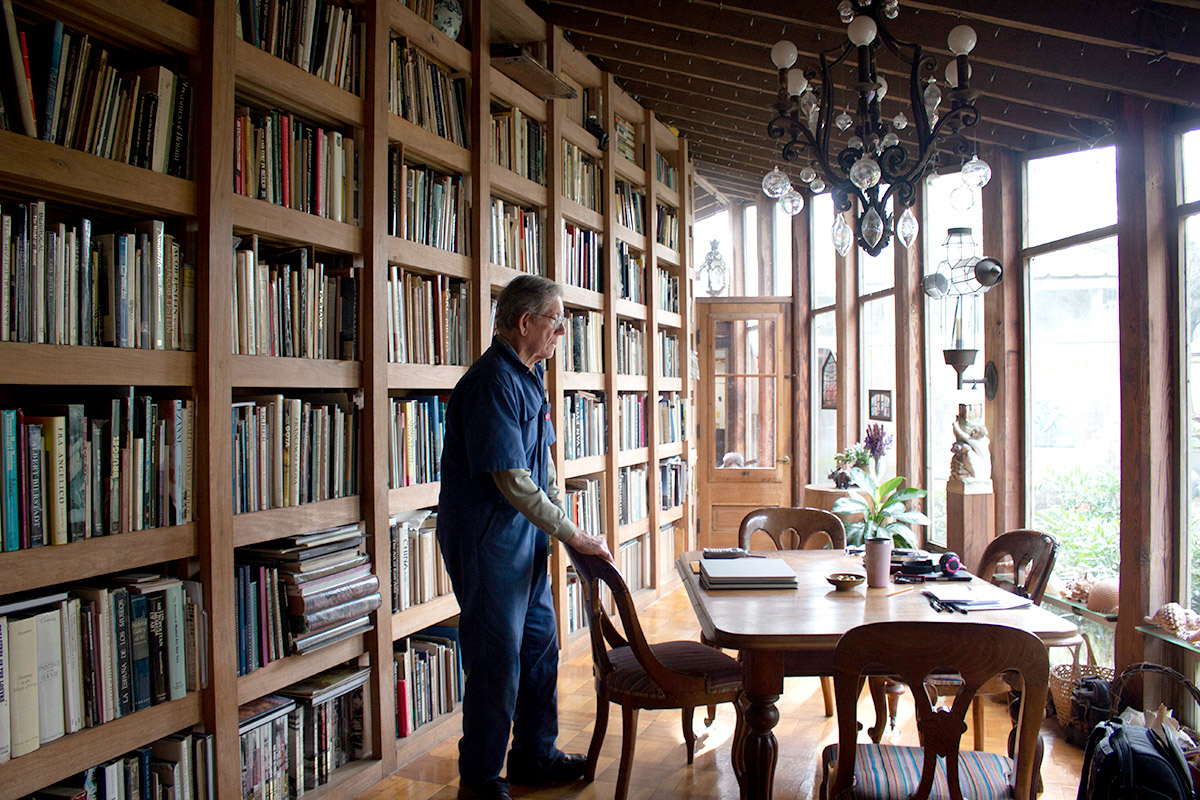 The University Press earned six first-places among its 24 awards, including being named best newspaper in the non-daily category, and LUTV earned four first-place awards.
"I'm amazed not only by the students' outstanding performance in this contest, but also by the continuing quality student media at Lamar," Tim Cohrs, UP managing editor, said. "Despite a global pandemic, I am proud of everyone's resilience and hard work to keep our students informed."
UP editor Olivia Malick and Cohrs shared the Press Club Scholarship. The awards presentation raises funds to contribute to the student scholarship. This year's donation was raised through sponsorships.
"I am grateful to earn this scholarship," Cohrs said. "The Press Club is incredibly supportive of student media and has been a positive influence during my University Press career."
Malick earned first place in the Magazine Feature category for Abuse of Faith, published in the newspaper's UPbeat magazine. Staffer Sierra Kondos placed first in the Feature Photo category for her image of sculptor David Cargill. Contributors Brandi Hamilton and Christina Segura placed first in the Photo Essay and Fine Arts Reviews categories respectively. The UP staff also picked up the top award for Newspaper Sports Page Layout. Malick also earned first place in the Public Relations Feature Release category for her work in conjunction with ExxonMobil.
LUTV placed first in the Digital News Video and Sports Show categories. Derrick Thomas and Sara Scott placed first in the Television Sports Report category. Thomas, Scott, Emily Sterling and A. Howard placed first in the Television Sports Show category. Dominique Leh earned first place in the Television Feature (Light) category.
Cohrs earned three second-place awards for his story package about Gray Library's special collections in Upbeat, including Magazine Feature, Magazine Layout and Magazine Feature. Second place also went to contributor Susan Salvo for Travel Writing, former photo editor Noah Dawlearn for News Photo, and former managing editor Claire Robertson for Digital Sports Photography. The UP staff placed second in the Magazine Layout, Digital News and Feature Page Design categories.
Third place was awarded to Malick for Newspaper Feature Page Design, Magazine Photo and Digital Feature Story. Robertson earned third place for Digital News Story. UP staffers Tiana Johnson (Magazine Profile) and Bailey Broussard (Fine Arts Review) also won third-place awards.
LUTV's Scott, Thomas, Sterling and Arthur Harmon earned third place for Television Sports Show. Thomas also earned third for Television Sports Story and Chandler Smith earned third in the Television Feature (Light) category.
Honorable mentions went to UP staffer Cheyenne Ard for Newspaper Sports Story and Malick for Magazine Layout, as well as LUTV's Scott for Sports Story.
A total of 17 individual students earned awards, although the staff awards include many others who contribute to LU student media. The awards reflected work produced during the 2020 calendar year.
"I think the students did amazingly well, considering the limitations of the pandemic," Andy Coughlan, LU director of student publications and UP adviser, said. "With students not being on campus for large parts of the year, and also having to deal with the stress of the world situation, it has been an incredibly difficult year. That student media has been able to perform as well as it has says a lot about the quality of our programs and the students who participate in them."
With budget limitations eliminating the print edition of the UP, the students have had to shift their focus to digital content, and the fact they won awards in those categories is commendable, Coughlan said.
LUTV director Gordon Williams also praised the broadcast students commitment.
"Despite the pandemic and other challenges, our students are finding a way to thrive and be successful," Williams said. "This says a great deal about what we are creating at LUTV News."
Coughlan and Williams, as well as student media advisers Stephan Malick and Jonathan Tippett also won multiple awards for their work in local media.
"It's nice to win awards, but it is important that students see that we are continually working to better our skills and keep up with the changing media landscape," Coughlan said. "As educators, it's not just our job to teach, I know we all also hope to inspire and lead by example."
There are no student categories, so the students compete against professional media.
"These students will be able to show prospective employers that they have learned the skills to be well-rounded employees," Coughlan said. "In the changing professional landscape, experience in student media is vital for our students to get good jobs in professional media."
Beaumont native Dade Phelan was named 2020 Newsmaker of the Year after being elected Texas Speaker of the House.
Jefferson County Sheriff Zena Stephens was named Newsmaker of the Decade, which was drawn from the newsmaker winners from 2011-2020.
The Press Club draws its membership from Jefferson, Orange, Hardin, Liberty, Chambers, Jasper, Tyler, Polk and Newton counties. Press Club members are professionals in media, public relations, academia, public affairs, and corporate communication and public information.
For a complete list of winners, visit pressclubofsoutheasttexas.org.