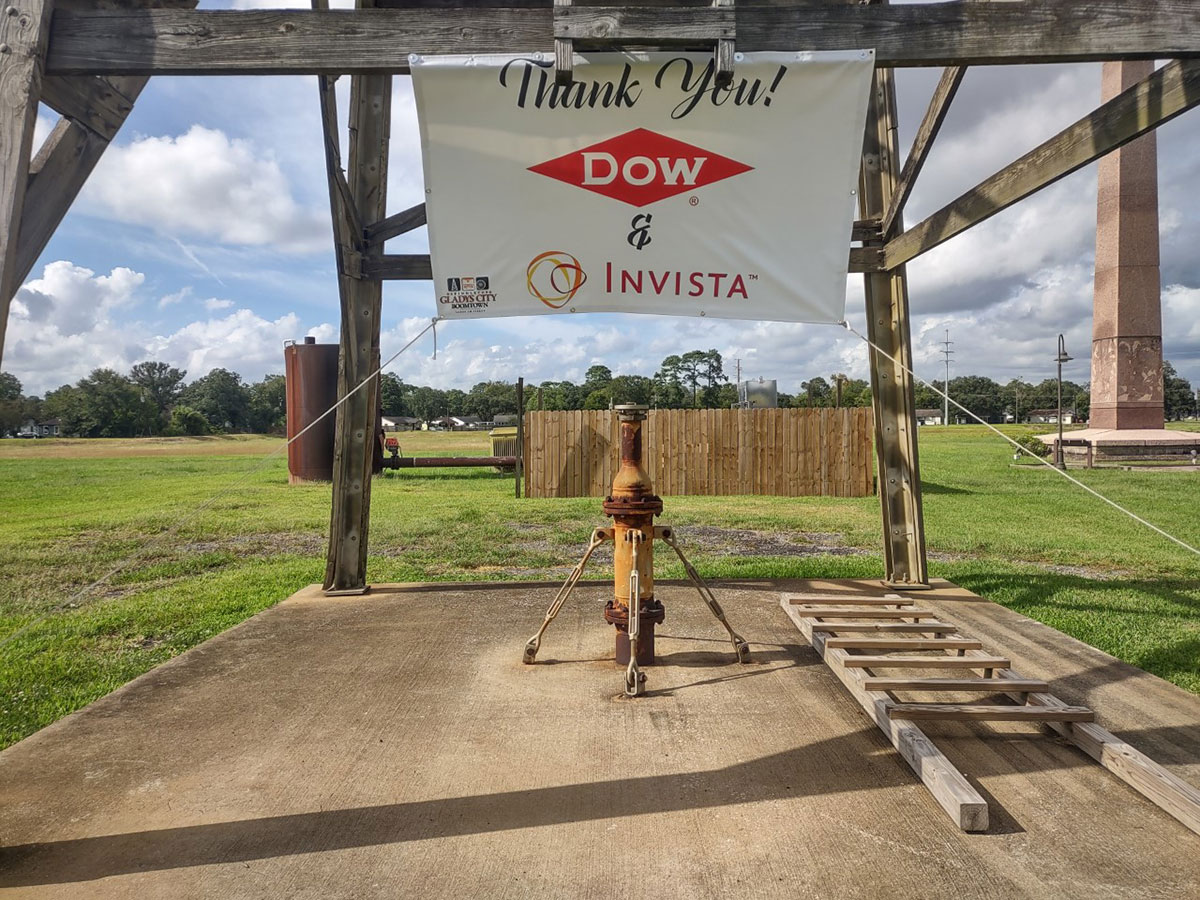 Lucas Gusher at Spindletop-Gladys City Boomtown Museum has been repaired by Dow Chemical after damages caused by the freeze in February.
On Oct. 7, the Lucas Gusher shot water high in the air for a tour. Repairs cost an estimated bill of $40,000, museum director Troy Gray said.
When the gusher was damages, Mike McGreevy, a "living historian" who reenacts historical scenes and retiree of Dow Chemical, contacted the plant hoping they might be able to help. The plant provided the museum with not only a repair, but also an upgrade. The Lucas Gusher is now equipped with a weatherproof box and a modern control circuitry board.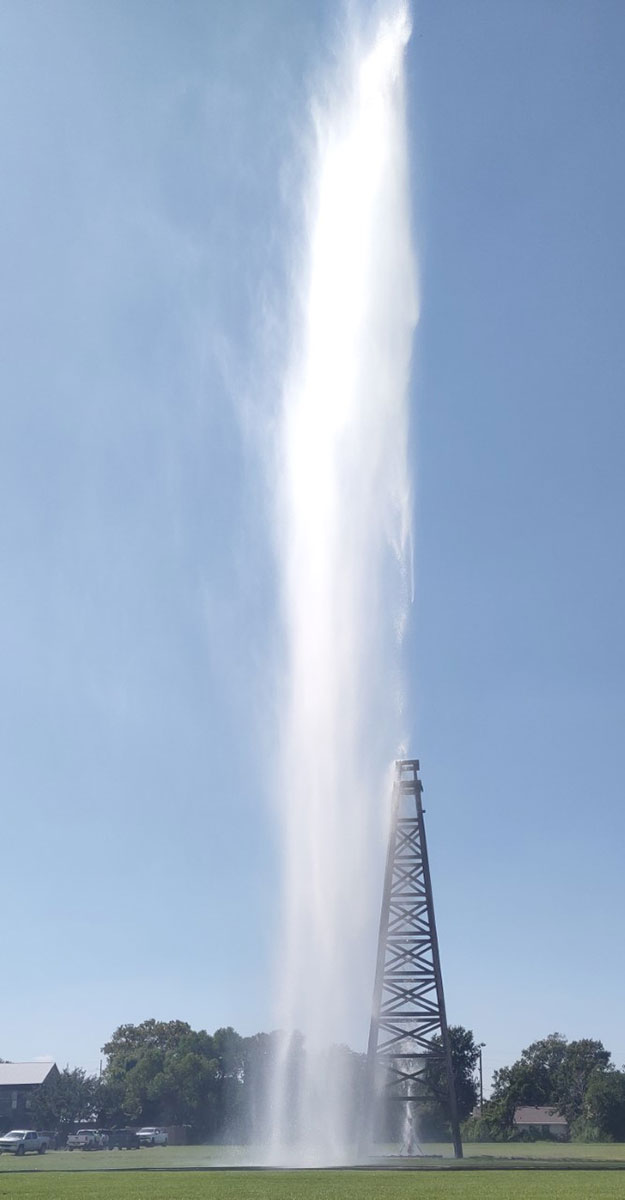 "He's like, let me make a call and see what happens," Gray said. "And he did. The very next week I got a call from Dow chemical. It was great, because it wasn't 'if' we're going to fix it, it was 'when' we're going to fix it."
The donation coincides with the 75th anniversary of the Sabine plant of Dow Chemical, Gray said.
Greevy said it occurred to him that large corporations and plants like to be involved in civic life and do things for the community.
"So, I just took a shot," he said. "I call my old boss's assistant, and kind of explain what the deal was and ask if they would be interested in helping. It turned out to be a call just in time. It turned out Dow had been looking to partner with Gladys City."
Gray said Dow Chemical did more than just reservice the motor, they also got a new starter, as well as the weatherproof box. The original equipment had been in use since 2001, the 100th anniversary of the discovery of oil in Beaumont.
"It should last a lot longer than 20 years," Gray said. "It was kind of interesting, you know, because the freeze was in February, and they shot (the gusher) first in January 2001. So, what is that? 20 years and a month?"
The Lucas Gusher was named engineer Anthony F. Lucas, who specialized in salt domes and was hired by Patillo Higgins to drill for oil. President George H.W. Bush was present for the 100th anniversary celebration.
"Back in 2001, when they actually built the gusher replica for that celebration, I was one of the three reenactors that portrayed the drillers on that gusher," McGreevy, said.
In 1901. the original geyser of oil exploded from the drilling site at Spindletop Hill, reaching a height of more than 150 feet and "gushed" continuously for nine days, losing more than 800,000 barrels of oil — a loss that was quickly made up by producing 3.5 million barrels of oil that year and 17.4 million the following year.
This amount of oil, allowed for the offset of the petrochemical monopoly held by John D. Rockefeller. The Lucas Geyser of "Black Gold" at Spindletop pumped out at least 100,000 barrels a day which was more than all of Rockefeller's combined. Exxon and Gulf oil got their start in Beaumont.
Spindletop-Gladys City Boomtown Museum is located at 5550 Jimmy Simmons Blvd. on the Lamar University campus.
For more information on the museum and the gusher, visit lamar.edu/spindletop-gladys-city.