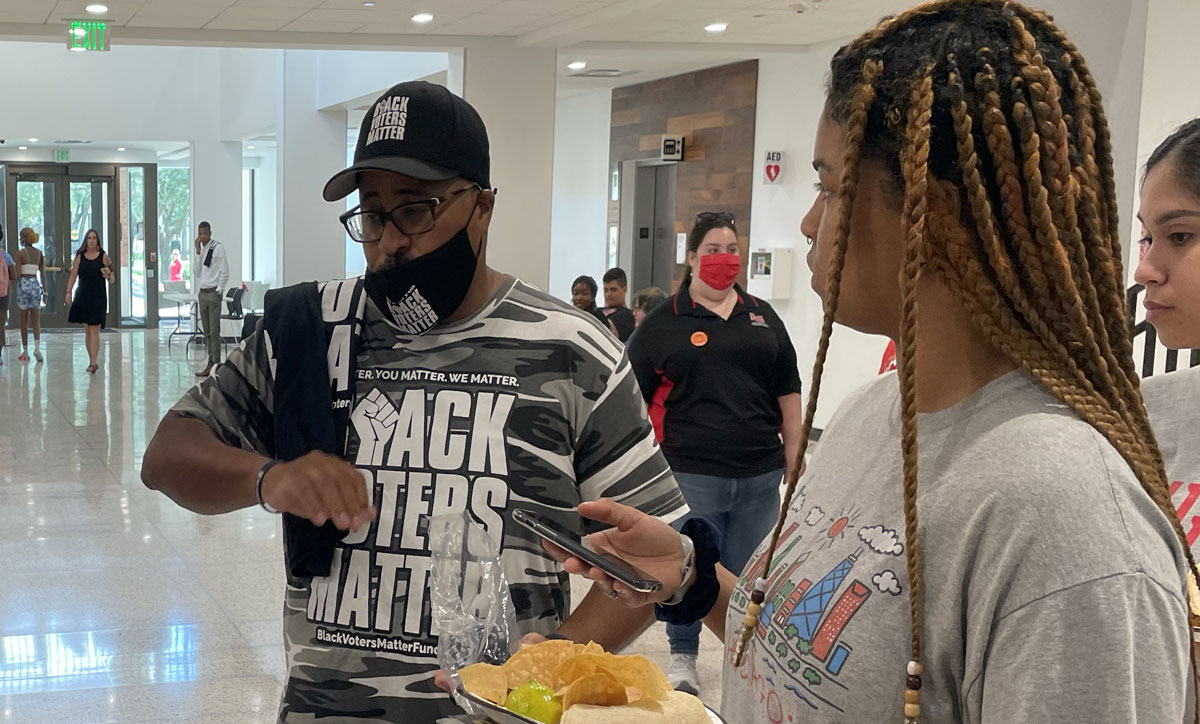 Black Voters Matter organization made a stop on its national tour, Oct. 25, at Lamar University's Setzer Student Center. They provided information regarding voter registration and distributed free T-shirts.
"We are an organization that focuses on building power largely in black communities," Cliff Albright, cofounder and executive director, said.  "We believe that one way of doing that is through elections and voting, but it's not the only way. Part of what we do is we register folks, and we mobilize voters for elections.
"We also talk to folks including younger voters and younger community members around their issues, because at the end of the day, the reason voting is so important is because it lets us advance issues that we care about."
Albright said the organization stops at college campuses to connect with students and let them know they need to be involved in the political process.
"(We) let them know that they've got power and that they've got a voice, and that we need them involved in this process," he said. "We're here today to get people registered, to give them information about voting rights, but also just to talk to them about getting involved and organizing around issues that they care about."
For more information, visit blackvotersmatterfund.org.