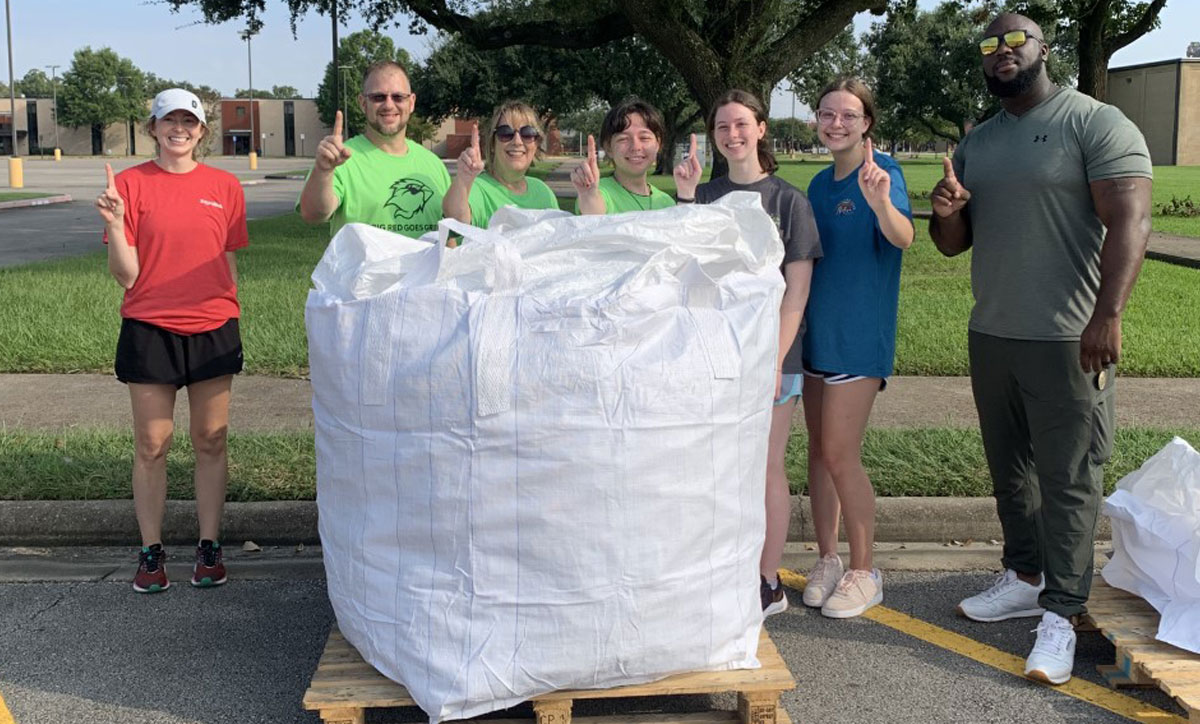 Recycling services have returned to Lamar University for the first time since coming to a halt in 2019.
"We had to stop recycling a few years ago because the Materials Recovery Facility in Beaumont was closed," Alicen Flosi, director of Lamar's Office of Sustainability, said in an email interview. "We had nowhere to take the materials."
Because of the closure, the university needed a new outlet for recyclables if the service was to return to campus. Flosi reached out to beverage company Pepsico for help.
"They work with another company, Replenysh, to collect the materials and take them to Houston," she said.
Flosi said the service is no cost to the university.
Students should take recyclable materials to the Sheila Umphrey Recreational Sports Center parking lot on designated drop-off days. They should not place recyclable materials in the designated bins around campus, Flosi said.
"Many people on campus don't realize that we aren't recycling the materials put in recycling bins in the buildings and on the grounds on campus," Flosi said. "All of that material goes into the trash. To make sure your materials are recycled, please bring them to the drop-off days."
The next drop-off day is Oct. 9.
"We can use volunteers at the events to help people when they drop off their recycling," Flosi said, adding that volunteers should email her at flosiab@lamar.edu.
Flosi said she is hopeful the return of recycling will have a multi-level impact.
"The first hope, of course, is that people will realize how much trash and recycling they generate, and they will begin using reusable items like bottles and bags to create less trash and recycling," she said.  "Then, we hope that we recycle what we can so that those materials can be reused and reduce the impact on the planet."
For more information, visit lamar.edu/sustainability.