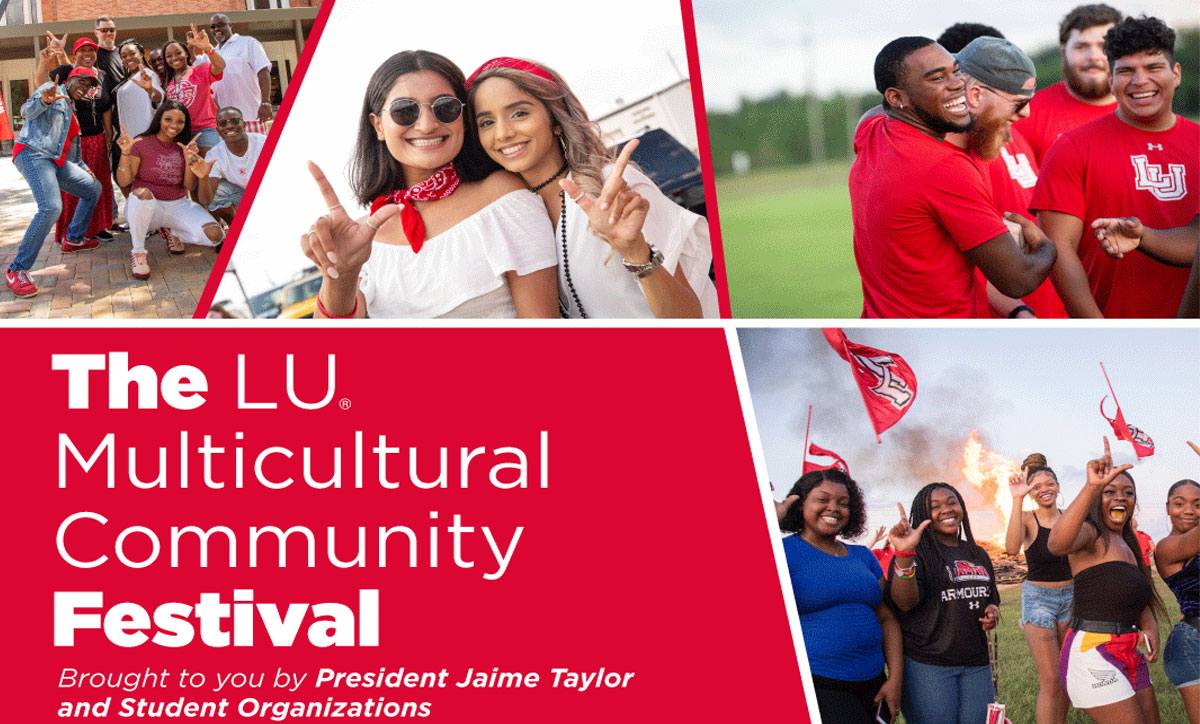 The Multicultural Festival will be held Sunday, Sept. 19 at the Montagne Arena tailgate lot from 2:30 p.m.- 7 p.m. Admission is free.
There will be various activities, performances, food, and many other surprises that can be experienced by any interested LU students and community members.
Associate Vice president and Dean of Students Hector Flores is organizing the event, as well as various student groups and the Cardinal Activities Board.
"Previous multicultural events have been held at other places at LU, but this one includes community organizations, and it is open to the public as a way for LU to interact with the community," Flores said.
Visitors can expect fun, excitement, the chance to meet various student organizations, or the opportunity to experience new things. Other activities include bull riding and a bounce house.
"The event has grown to include community organizations such as food vendors, music performers, student presenters, and a car show, "Flores said. "It allows us to have a safe and amazing time together."
The LU Multicultural Festival was created from a vision from student organizations that wished to celebrate diversity and inclusion. Some of the student organizations involved include Black Influencers Organization, Pakistani Student Association, Indian Student Association, Black Student Association, African Student Association, Bangladesh Student Association, LU Hispanic Society, Society of Asian Scientists and Engineers, Honor Student Association, LGBTQ+ Students of Lamar, Mag Pies Bakery, and much more.
For the duration of the event there will be time for introductions, a DJ, bands, and dancing groups.
"Please visit the student tent to make the most of your experience at the multicultural festival!" Flores said. At the center of the event space, student organizations have tents and will offer crafts, information, and can discuss culturally significant topics with any attendees.
While there will be some free giveaways by student groups, items such as food may not be free and vendors will charge.
"Students and staff should go to the festival to show support for the various student organizations working hard to put the event together," Flores said. "I'm excited to be part of something that celebrates our unique cultures and experiences."
In addition to encouraging people to attend, Flores said visitors can take whatever voluntary precautions they feel are best for their personal health situation against COVID.
For more information visit https://www.lamar.edu/events/2021/09/lu-multicultural-community-festival.html .