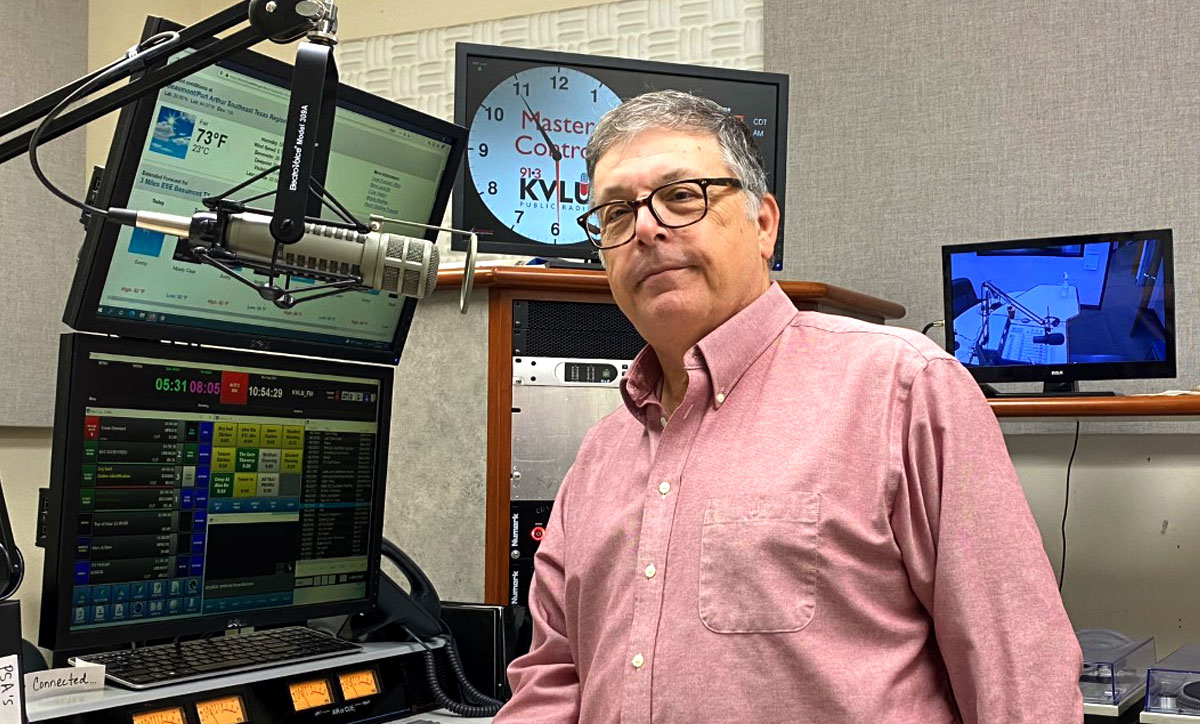 KVLU 91.3, Lamar University's radio station, will host its fall fundraiser, Oct. 18 through Oct. 29.
"We cut into each of the programs that we present to try to convince people to contribute," Byron Balentine, KVLU station manager, said. "We'll be providing what we hope is not just a pitch of money, but also something kind of entertaining. We take anywhere between 10 to 20 minutes in an hour to make our case."
KVLU has been a National Public Radio affiliated station since 1974, and provides a variety of content including news, entertainment and music from NPR, as well as local programming.
The station has federal funding tied to individual support and membership subscriptions.
"(With) people paying anything from $20 to $50, to you name it," Balentine said. "By getting memberships that provide us with the money, (it) shows the federal government that we're worthy of their support."
KVLU does not run commercials, but they do accept sponsorships from underwriters.
"They associate themselves with us and it encourages them to come on and financially support us," Balentine said. "That's how we maintain ourselves."
The theme of the fall pledge drive is "Nonprofit Organizations." During the fundraiser, people who become members can pick their favorite non-profit organization. The winner will receive $1,500 of free underwriting announcements for their organization.
Anyone who is a new or current member on Oct. 28 will be eligible to win a poster from artist Lance LaRue.
"The giveaway (winner) will get their choice of a poster of whichever city (they choose)," Balentine said.
Membership is available at kvlu.org.
"You just click on 'Become a member' and it takes you through all the steps — it's very easy to do," Balentine said. "Often, students and faculty members come on the air with us and help us convince others, so we try to have a fun time with it."
Membership rewards are available at different pledge levels, from coffee mugs to T-shirts and more. Details are available on members drop down menu.