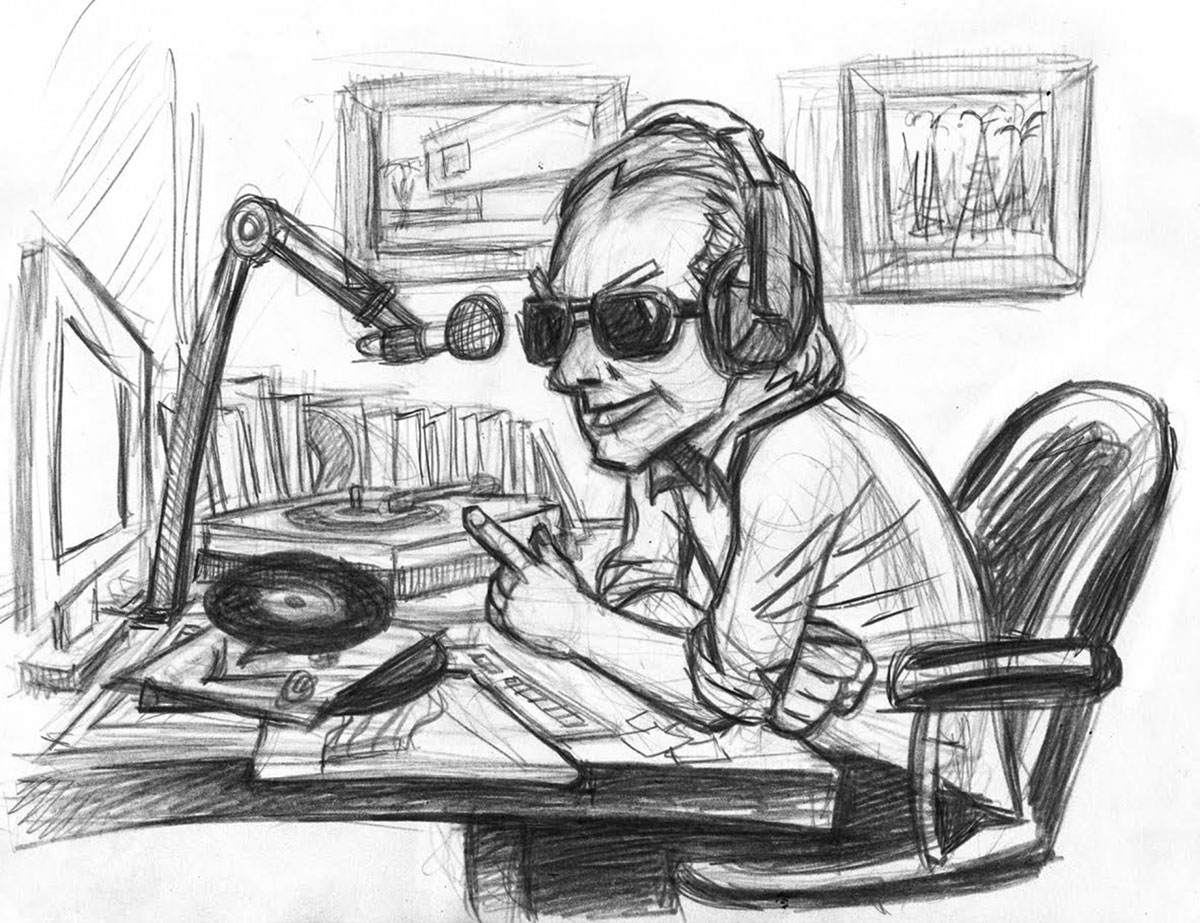 This June, listeners of 91.3 KVLU, Lamar University's NPR affiliate, were introduced to "Rock Therapy," a new radio program hosted by Dennis Kiel. 
Titled after the 1978 Johnny Burnette Trio's song of the same name, "Rock Therapy" airs every Sunday night at 8 p.m. and features essential rock and roll music that listeners may not have heard.
"I try to incorporate music that very possibly is not on any of the other stations," Kiel, who is also director of LU's Dishman Art Museum, said. "(It's) older music that people are unfamiliar with."
Many people recognize early hit rock and roll songs, Kiel said. As these songs became successful, the artists that created them became famous as well. However, this recognition came at a cost in following decades.
"No one played their (newer) music because they were so famous for what they did in the '50s and '60s," he said. "So, I started featuring new music from artists that had become famous years earlier."
Along with playing these forgotten songs from past decades, Kiel also selects songs that follow a theme. A recent theme was "Cats." 
"The challenge is to find songs that all fit together," Kiel said.
The current show is a reboot of a version Kiel hosted more than 20 years ago on a public radio station in Cincinnati. While the show is largely the same as the original, Kiel has added a Southeast Texas twist. 
"I have a different intro — 'It's hot and humid here in Southeast Texas,'" he said. 
The intro is a localized play off of the intro to Bob Dylan's "Theme Time Radio" show.
Along with playing classic rock and roll, the show also runs a dedication line, at 409-880-8164, where listeners are invited to call in and suggest songs, or comment on the show.
Kiel said he hopes listeners of the show benefit from hearing new things. 
"The idea for me is the exposure," he said. "(And) it's, hopefully, entertaining."
To listen to Rock Therapy, tune in to FM 91.3, or visit kvlu.org.