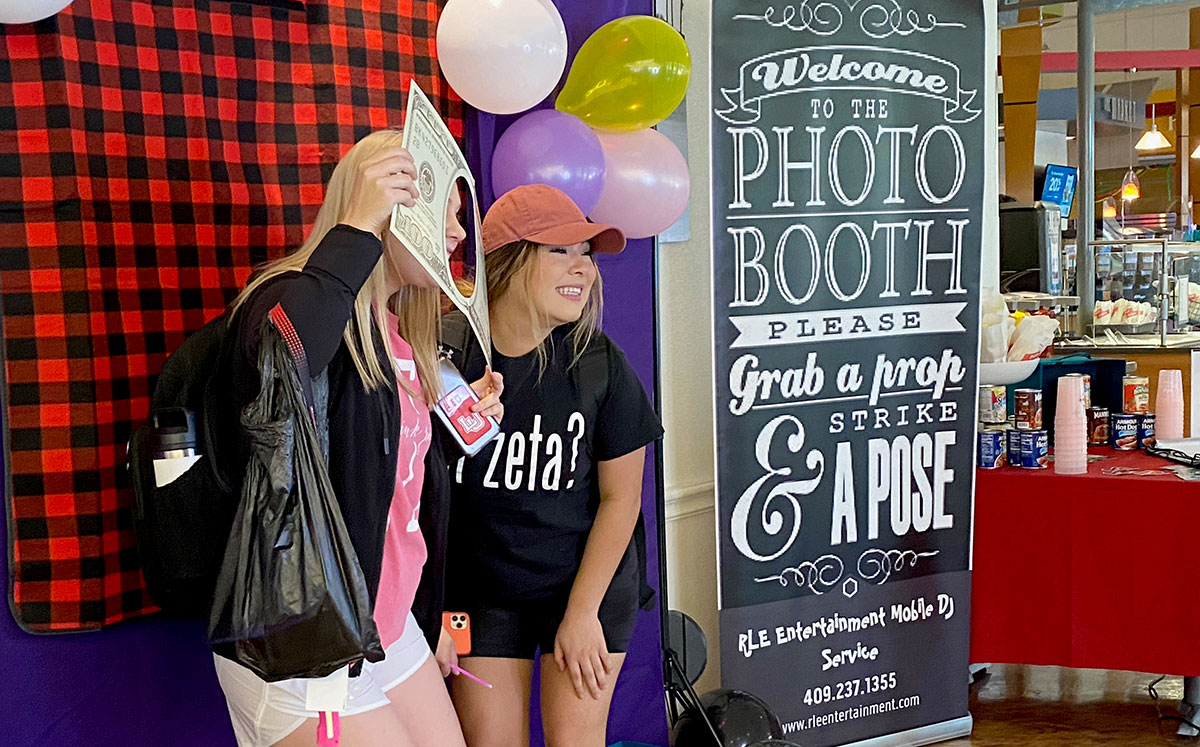 Lamar University's Brooks-Shivers Dining Hall, in partnership with the Southeast Texas Food Bank, held Food Festi-ful, Sept. 24. The event solicited donations of canned goods and served street food dishes such as Philly cheesesteaks, pizza and hotdogs.
"We wanted to make sure we welcome all the students and staff, and just make sure everybody feels special and important," Krystal Andrepont, dining hall marketing manager, said. "We had COVID and now we're trying to make a new vibe for the students to enjoy the campus more, especially in the food environment. Food is everywhere."
DJ Jazzy Red hosted celebrity guest, Chef Jet Tila, who performed live.
"We have a lot of different goodies that we have available," Andrepont said. "For September, we have a food of the month, and that is apples, so we have different apple desserts, apple pies and just things in that nature."
Students who donated canned goods were entered into a drawing to win a Bluetooth retro speaker. Around 15 to 20 students donated cans.
"The Food Bank is here to capture all the donations that we get from the students, and that is going towards their cause," Andrepont said.  
Activities included a Gatorade basketball goal and an M&M jar contest where students could guess the amount of candies in the jar. There was also a photo booth and a plate-making booth.
Andrepont and event organizer, Jasmine Faulk, used sign language to communicate with the Deaf community to make the event more inclusive.
For more information dining services, visit lamar.edu/dining. For more on the Southeast Texas Food Bank, visit https://setxfoodbank.org/