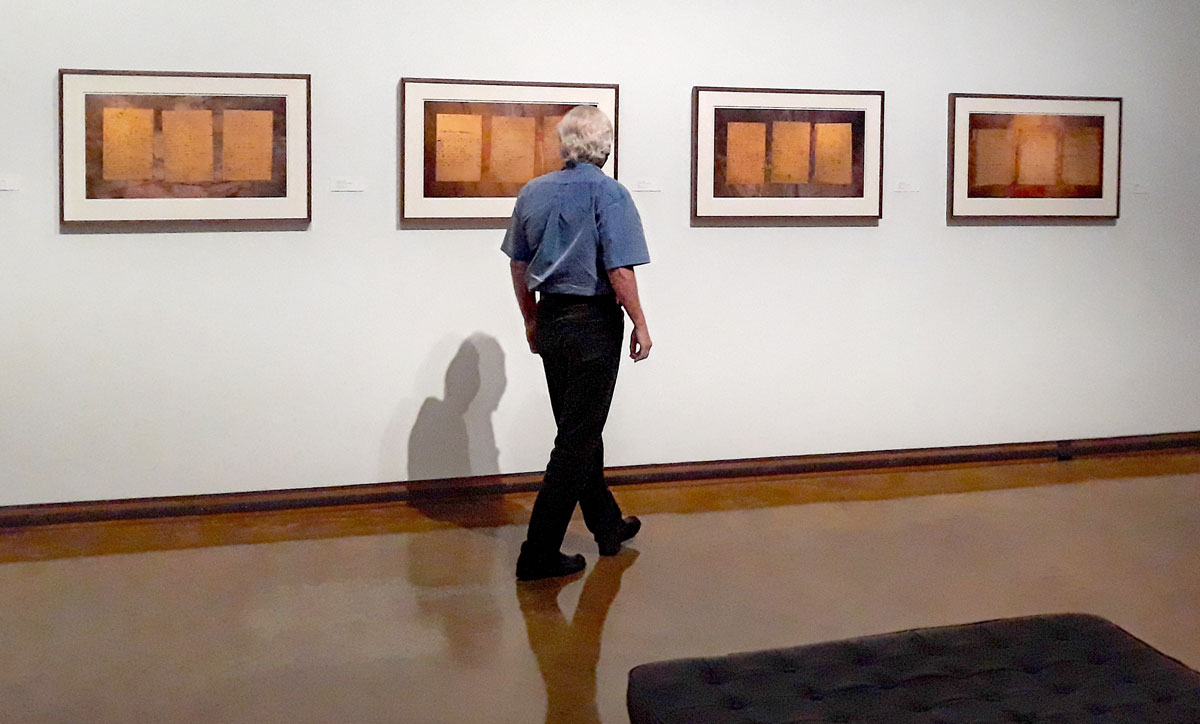 Lamar University's Dishman Art Museum is hosting the Department of Art & Design Faculty Exhibition through Sept. 11.
Photographer Prince V. Thomas said the annual show is a nice way for students, the university, and the community to see the practice of the professors within the department.

"Most importantly, within the context of the show, the students (see) what their professors do and the varied approaches to making art," he said, in an email interview. "The beauty of putting art into the public is that one can never predict how it will be received. With that said, I hope viewers walk away thinking we have a group of very talented professors with diverse interests teaching our student body."

Photographer Keith Carter said the collection is a wonderful exhibition.

"We have some terrific studio artists on our faculty," he said in an email. "It's always a pleasure to see their new works. I hope viewers will walk out feeling a little elevated, a little enriched, a little thoughtful, and having a spirited discussion with the friends they walked in with."

Thomas said the show gives him a chance to see what his peers have been working on.

"It's always fun and interesting to see what my colleagues are up to in the studio, how their work and interests change over time, and interesting surprises," he said. "For example, this year associate professor Xenia Fedorchenko included a set of paintings. I have known her work as an outstanding printmaker, but it was (a) wonderful surprise to see another aspect to her body of work. I have known her for years and never knew she had those skills in her toolbox."

It is important for students to see works in a museum setting, Thomas said.

"It's integral for an artist to be looking at a lot of art no matter what stage one is in their career — we all have to build our visual library," he said. "Same holds true for students, too, which is why we, as a department, encourage our student body to go to museums and galleries all the time."

Carter said galleries facilitate a unique and augmenting experience.

"There's no real substitute for seeing the real deal in a beautiful, lit, professional space," he said. "The computer screen is a very pale substitute. Museums and galleries are a completely enriching experience. You often walk in one way and come out feeling elevated — like you're walking on a cloud."

Carter said the show is a good representation not only of the faculty, but of the university as an academy.

"I think it shows Lamar is a first-class institution, which showcases all contemporary disciplines which helps to enrich (students) as human beings — and to prepare them for the pleasures and pitfalls of contemporary society," he said.

For more information, visit www.lamar.edu/dishman.