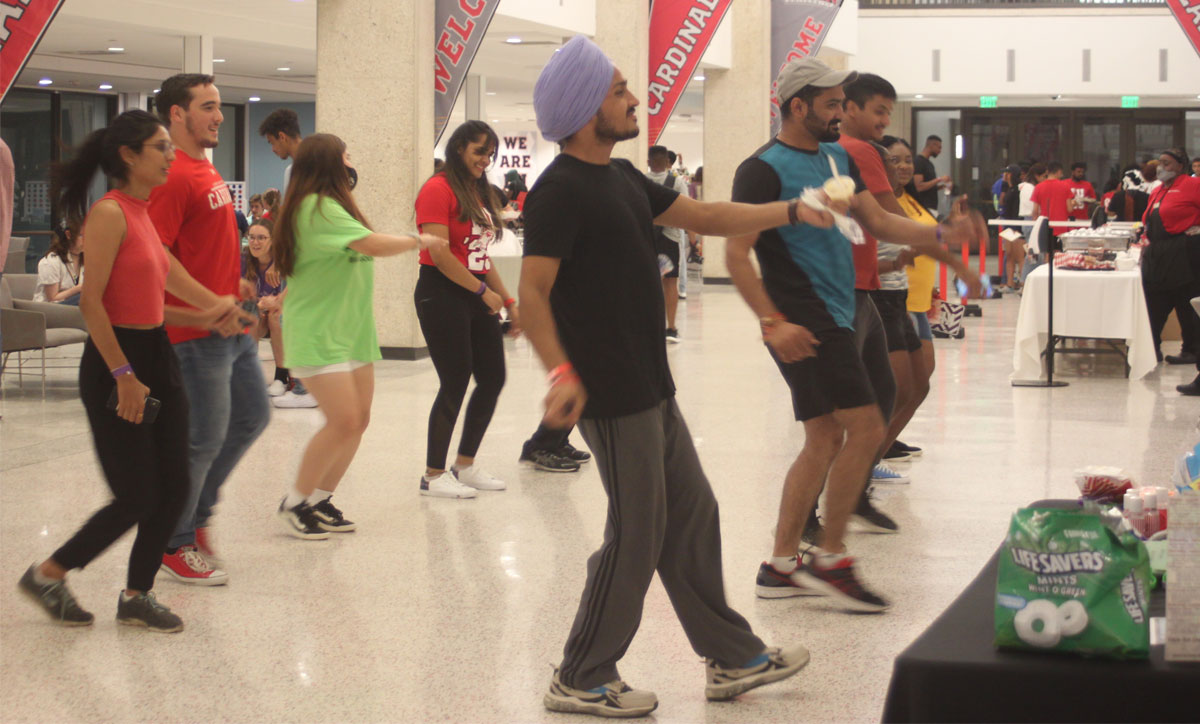 As part of the Week of Welcome, the event Late Night at the Set was held at the Student Setzer Center on August 27, from 7p.m – 11p.m.
Most of the activities and games were all located within the main hallway of the Setzer Center, with games such as checkers, a table giving away free items such as phone cases, an area to paint, and more.
"We have karaoke, you can get some picture frames and paint them or customize them, we have laser tag, and there's also a bunch of different places to take pictures," Cardinal Orientation leader Jonah Smith said.
"I'll be honest, this blew out my expectations. I didn't think it was going to be this fun, just because this building is a lot less versatile, and it doesn't have as much to do but we have a lot to do here today and it's a lot of fun. I'm very happy with how it turned out," Smith added with over the course of the event, at least 310 people attended.
Amidst COVID, Smith maintains a positive outlook towards this year's events and the turnout.
"We have amazing turnout to every single event, so many people coming into a lot of fun. The turnout this year is just a million times greater than what we had last year and the years before. I think it's going amazing," he said.
Although COVID is still prevalent, several students share a collective enthusiasm for the return of in-person events and social gatherings on campus.
"I've had a blast. I got to play laser tag, me and my friend played Connect Four a lot. I know there is a risk of getting it (COVID), but honestly I'm glad that we can finally have events like this," senior Reagan Lee said.
Freshman Morgan Burril, another student attendee, also favored the event.
"I think it helps a lot with getting to meet new people and really getting to know campus," she said.
At one point during the event, orientation leaders led students as they went up to do karaoke in front of a crowd and a projection screen. When Burril had done some karaoke, she said, "everyone was really hyping each other up and it was really fun."
"I think it's good to be in person and feels great because we have been inside for so long. I just make sure to wear my mask at every event and that I'm vaccinated, so that makes me feel a lot safer," Burril said.
Freshman Kamori Randall, friend of Burril, also attended the event. "I got to meet a lot of different people. It was pretty cool. I got a phone case out of it. I just think it's a really good social event just to get to know people," she said.
Randall shared the desire to return to campus events due to COVID.
"I was actually really happy to come to any events because of COVID. It's still kind of going on, but I feel that if you maintain your distance with people, you should be okay. It's all kind of up to you," Randall said.