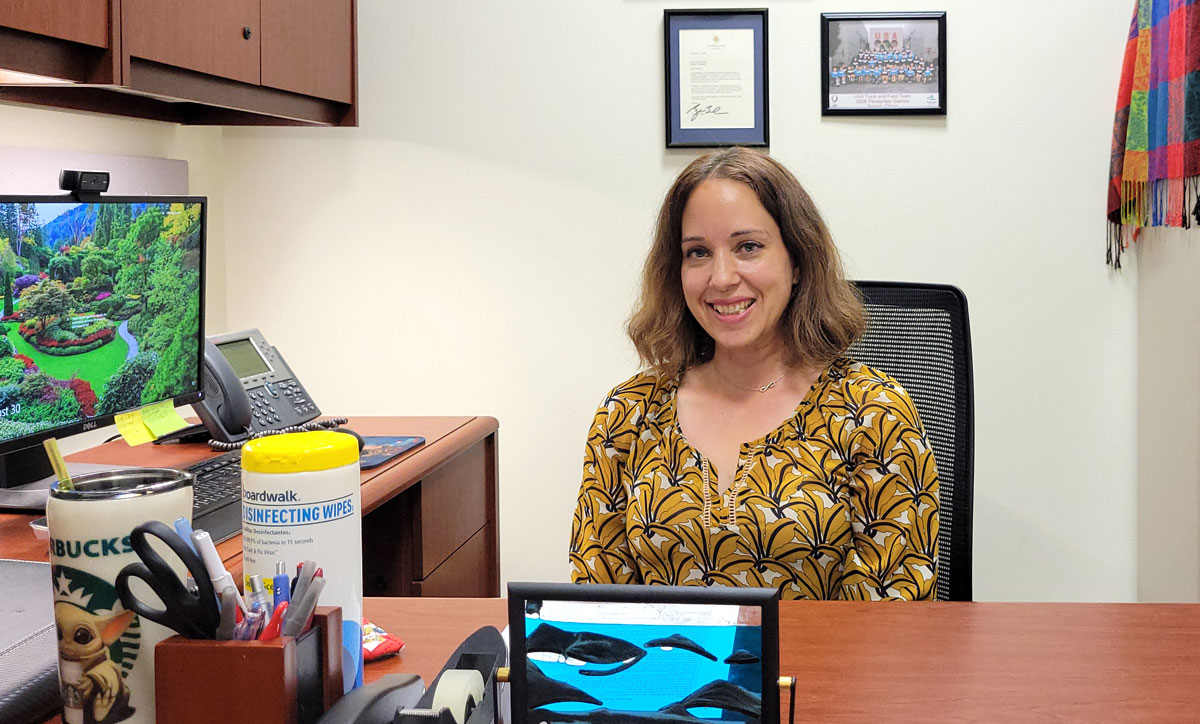 Students on the Lamar campus may know Jenny Mutz from the undergraduate advising center, but most are unaware she is also a two-time Paralympian.
Mutz said her dream to become a Paralympian started at a young age. She was born with spina bifida, a type of neural tube defect that occurs when a baby's neural tube fails to develop or close properly.
"I've pretty much been a wheelchair athlete my whole life," she said. "That's the pinnacle of an athlete's career, making the Olympics — so for me, it was a lot of preparation. I knew basically when I was a teenager that I wanted to try and make the Paralympics."
Mutz earned a scholarship to the University of Arizona where they have an extensive adaptive athletic program.
"So, it was kind of a natural progression for me," she said. "I pretty much practiced and competed with the team for four years, and then in 2004 is when I made the Paralympic team." 
At the 2004 Athens games, Mutz competed in the Women's T54 100-meters, 200-meters, 400-meters and 1500-meters wheelchair track events. The "T" in T54 stands for track event, Mutz said, and the 54 is the level of ability. Mutz said her best events were the 100-meters where she placed seventh overall, and the 1500-meters where she placed fifth overall and broke the U.S. record with a time of 3:29:27.
Mutz said between the 2004 and 2008 Paralympic games she was left with a decision between focusing on a career outside of competition or competing once again.
"I knew I wanted to compete again, but I just graduated from college," she said. "I had to find a job — I had to do all these normal responsibility types of things and then decide if it was possible to still train and try to compete again.
Naturally, what I did was (go) for my master's degree, so I can stay in school and still have access to all those resources and coaching staff and the equipment and the facilities to train. By the time 2008 came around, I had just finished my masters and then qualified for the team after that."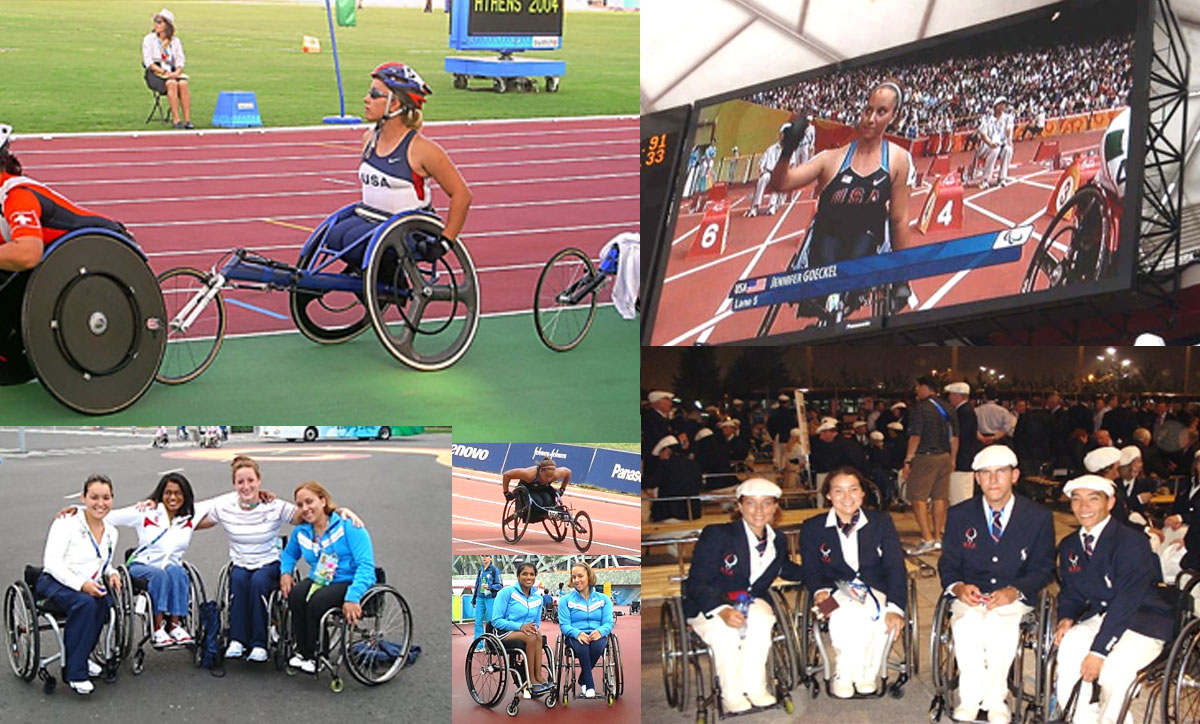 Mutz did not make the finals in 2008 but sad she was grateful for the experience. 
"After 2008, I was pretty much burnt out," she said. "I kind of took a step back from competition. If I think about it, basically from the age of 10 to the age of 26 I competed. I was like nonstop, just constantly training." 
Despite the demands of competition, Mutz said it was an honor to represent her country.
"That was definitely the feeling when I made the team," she said.
Mutz said her favorite thing about being at the games was meeting athletes from different countries. Although she no longer competes, the friendships never fade, she said. Social media has helped her keep in touch with past teammates, competitors and coaching staff. This year's Paralympics are taking place now in Tokyo.
"I actually have friends that are competing there this year, so that's very exciting for me to be able to see them and watch their competition," Mutz said. "The friendships are lifelong, and I've known some of the athletes since I was young, before college, and then some I met in college and beyond.
"I still have relationships with my teammates. I have a pretty solid relationship with the coaching staff that I had when I was in college." 
Mutz has turned her competitive sights to supporting adaptive sports initiatives wherever she can.
"I've officially retired from competition, but I do still support the athletes and the events and the sports, especially now being here at Lamar University," she said. "My husband, Kyle, (is) the director of the (LU) Disability Resource Center — he's also a former wheelchair athlete. He and I together, we really want to bring that here to Lamar." 
Mutz said watching the Tokyo games this year brings back good memories from her time competing.
"I can remember all of the blood, sweat and tears that went into training and preparing for the games," she said. "It was a definitive part of my life that I can look back on with pride to have had the chance to represent my country in sport.
"It's so exciting to be able to see the events being broadcast on the NBC Sports and the Olympic Games channels, along with some streaming apps. More than ever before they are showing extensive coverage, which especially this year seems so important because they don't have any spectators actually at the games to watch the athletes. I also think that all of the social media platforms bring a wider audience as well.
"My hope is that for the next Paralympic Games in 2024, they will be shown on primetime TV for those who don't have access to cable subscriptions."