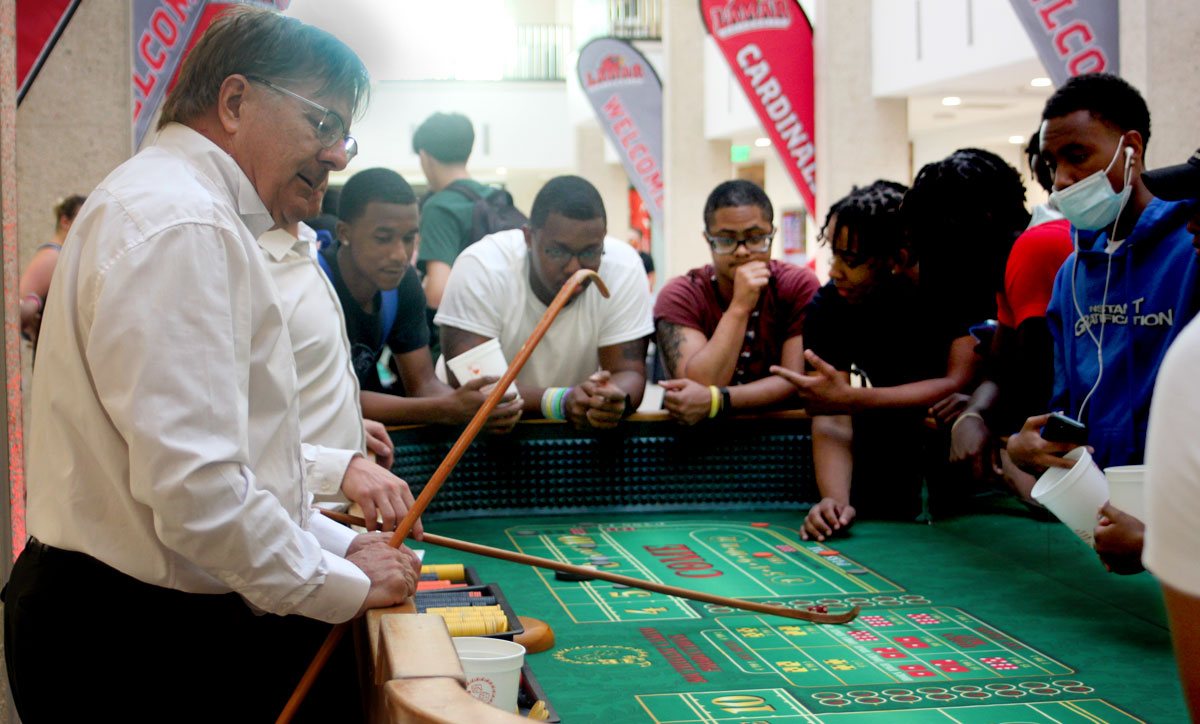 The Week of Welcome Casino Night, Aug. 23, was one of the first-class day events hosted by the New Student Leadership Program to encourage student engagement for returning students this fall.
"I think it's a really good event to not only the first-year students, but all the returning students at Lamar too, they can meet new people," Jacob Smith, NSLP orientation leader, said.
The free event was held in the Setzer Student Center main hall and dealers showed students how to play poker including games like Blackjack and Texas Hold'em. Several tables were set with dealers, various types of gambling games, tickets, and other activities, such as a photo booth.
"I think the dealers or the company that comes to Lamar, they're very sweet people, they're very understanding to those who don't know how to play it at all, and they're very organized," Madeline Tzul, NSLP orientation leader, said.
The closure of on-campus events last year prevented the offering of in-person Week of Welcome activities for over a year.
"I've been to this event in previous years, so I thought I'd come again," Jared Samonte, Chico, California senior, said. "It was a fun experience."
Week of Welcome events run through Sept. 2.
For more information, visit lamar.edu/wow