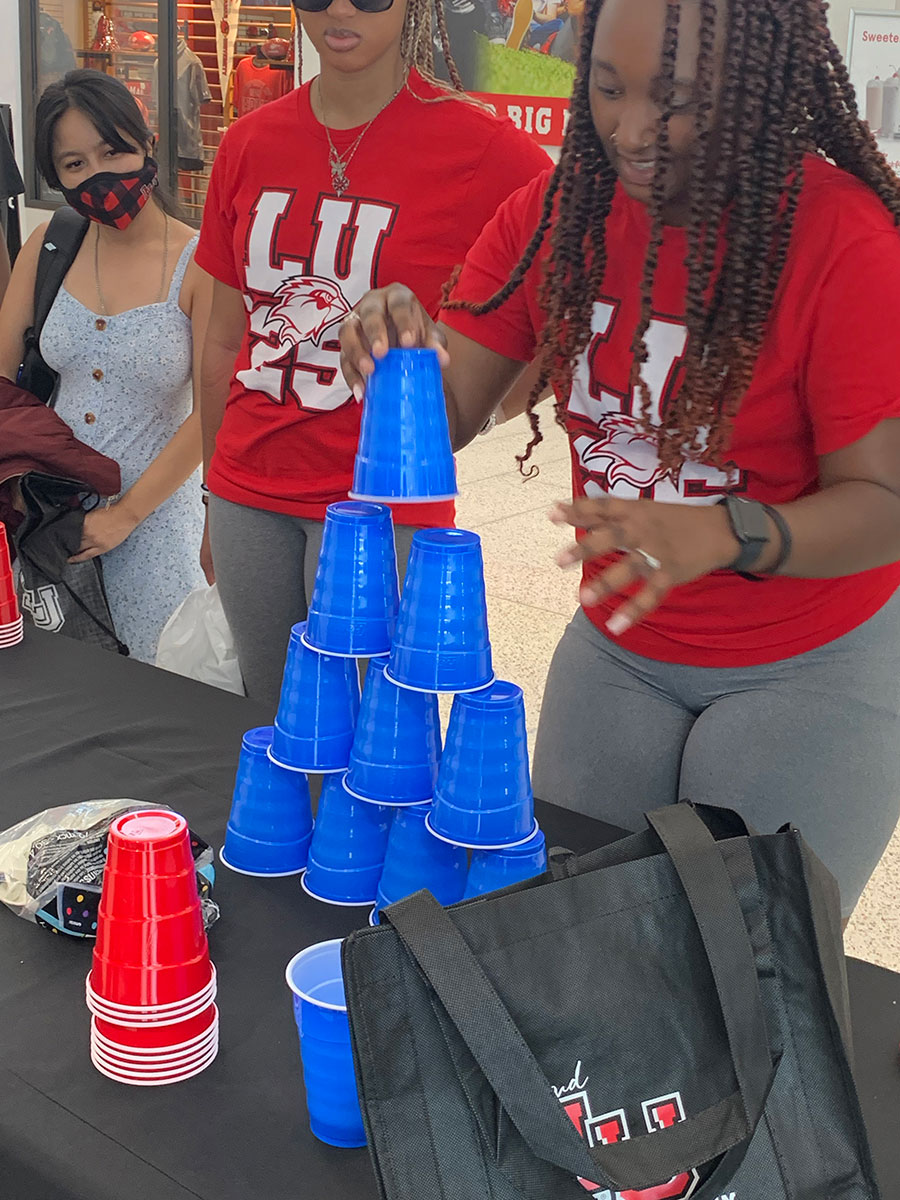 Lamar University's department of New Student and Leadership Programs hosted a "Minute to Win It" event, Aug. 23, in the Setzer Student Center. The event consisted of a series of games where students has a minute to complete a task to win Cardinal swag, including koozies, fidget spinners, pens and keychains. Participants got to choose a prize from a mystery box.
I'm a competitive person and I really had fun," Christina Ware, Huntsville freshman, said.
Ware won a keychain in a cup-stacking challenge.
The event also afforded freshmen the opportunity to earn points for their orientation teams. A variety of cup games involving stacking, sack toss, and balloon blowing were available to play. 
The event was held in conjunction with Week of Welcome, which continues through Sept. 2, and conclude with tailgating when LU football will host North American University at 7 p.m. in Provost Umphrey Stadium.
For the Week of Welcome schedule, visit lamar.edu/wow.