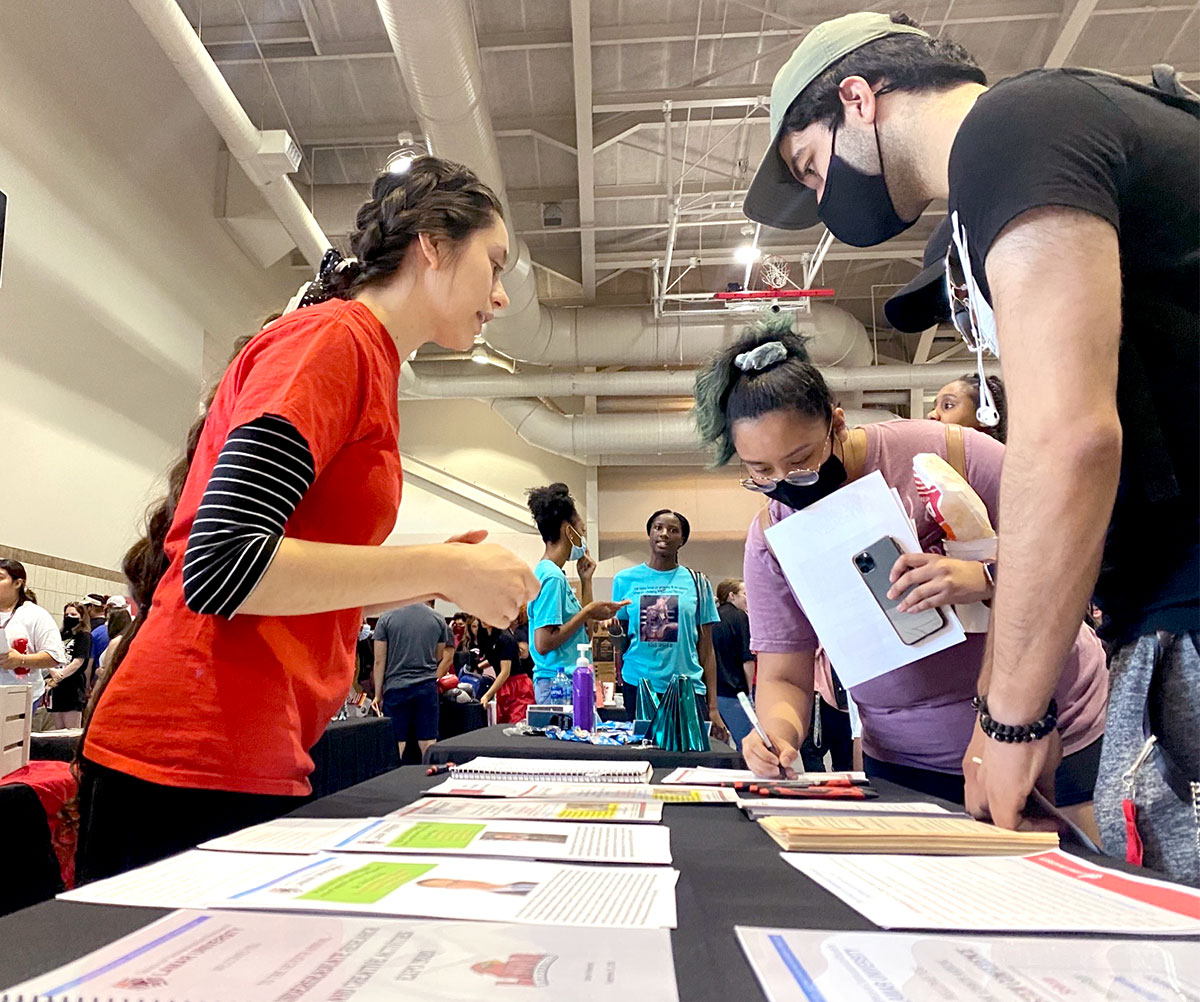 Lamar University division of Student Engagement hosted an involvement fair in the Sheila Umphrey Recreational Center, Aug. 25.
"My main goal for the involvement fair was that we get all our first-year students out so they can find an organization to get involved in — it's very important when you come to campus," Morgan Pulliam, student engagement coordinator, said.
The involvement fair consisted of more than 160 student clubs and organizations. Many are simple to sign up for.
"More people should come out to the Involvement Fair," Mykayla Johnson, Alpha Chi Omega vice president of membership programming, said. "All the clubs and organizations are here in a very nonchalant setting and it's a great way for all students to get involved."
Tejinder Singh, Northern India freshman, enrolled in the Indian Students Association.
"I got the chance to engage and meet all these other Indians who are starting here, and be a part of a common culture, while also being able to join other clubs," he said.
There are many benefits to joining clubs and organizations. They are an outlet for making friends, benefiting one's resume, and they help the community.
"I believe it's important to join clubs because it gets you out there," Johnson said. "It's obviously a huge change from high school, so being able to join an organization gets your foot out the door. When I joined the sorority, I felt comfortable and less anxious about beginning college."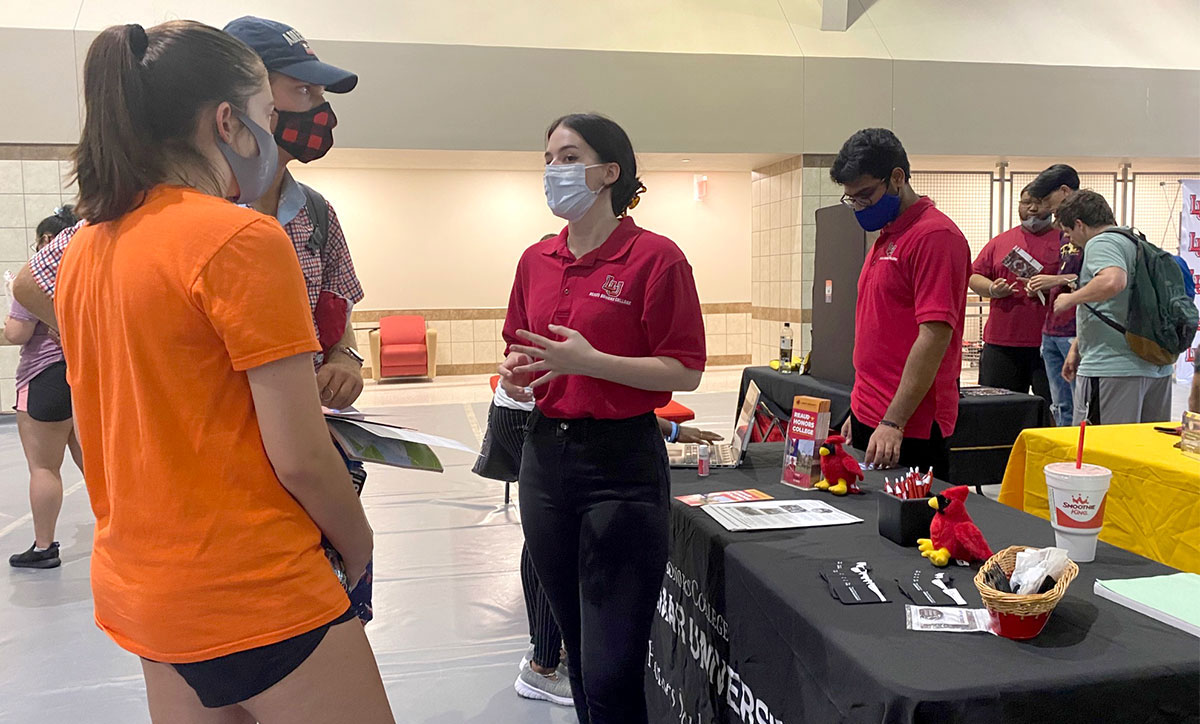 Christian Guillory, Beaumont junior and Rotoract secretary, said organizational memberships have impact beyond college.
"Whenever you're more involved on campus, especially holding officer positions, you are more inclined to be hired than someone who was not," he said.
Senior Krystal Le said that while every student are encouraged to join clubs, there is such thing as joining too many.
"It's good to join in a select few and focus more on those than join a bunch and not be active in them," she said. 
The Involvement Fair helped at least one student engage with organizations.
"This event was really helpful for me, because if I would have skipped it, I would never have learned of all these clubs that can help better myself," Kenny Johnson, Beaumont freshman, said.
The Involvement Fair was part of the Week of Welcome festivities which run through Sept. 2.
For more information, visit lamar.edu/wow.