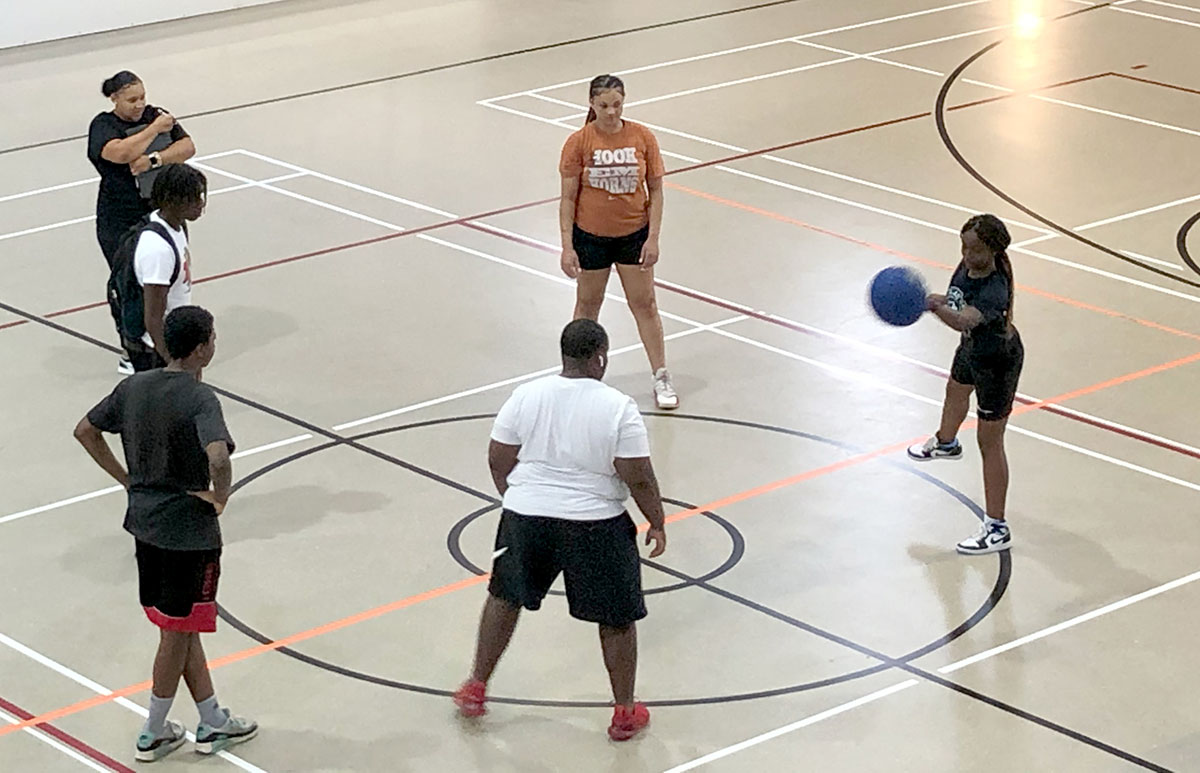 Lamar University's Intramural Sports hosted a Four-Square game in  the Sheila Umphrey Recreational Sports Center, Aug. 23, as part of Week of Welcome. The highest-ranked player received an intramural champ T-shirt.
"It's fun getting to meet new people and see them excited about winning a shirt or playing with others because they are competitive students," Caranaysha Angelle, the scorekeeper, Lafayette junior, who was scorekeeper, said.
For more information, visit lamar.edu/intramurals.