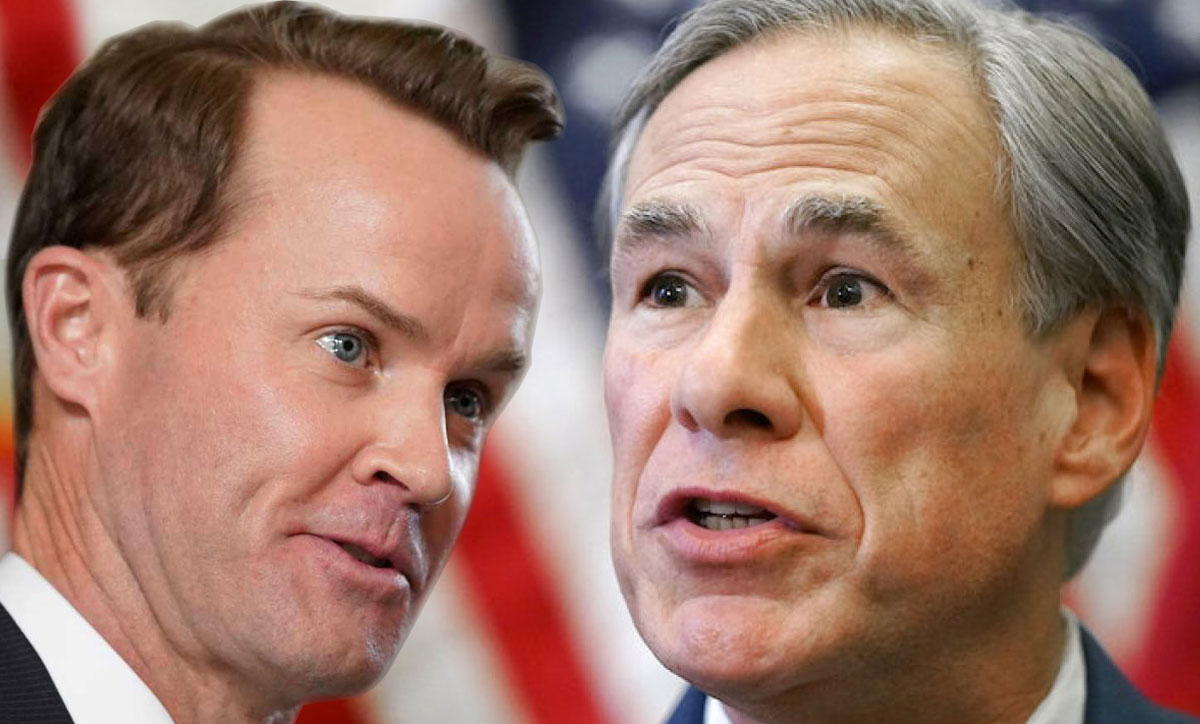 Texas Gov. Greg Abbott called for a second 30-day special legislative session which began, Aug. 8. Abbott said the second special session was necessary after Democrats in the Texas House of Representatives left the state during the first special session to protest Senate Bill 1 (SB 1), a controversial voting rights bill, denying Republicans a quorum. 
Democrats had left Texas and headed to Washington D.C., July 12, where they called on Congress to advance federal legislation that would protect voting rights nationwide, such as the For the People Act which would incorporate key voting rights measures, including automatic voter registration and other steps to modernize elections. The Act would also guarantee free and fair elections without voter suppression by committing to restore the full protections of the Voting Rights Act. The For the People Act would prevent nearly every voter suppression bill currently pending in the 50 states.
The Democratic legislators had also walked out in May that kept Republicans from passing their previous restrictive voting bill, Senate Bill 7 (SB 7), at the end of the regular legislative session, as a House quorum was not reached then, either. 
However, the Texas House of Representatives passed the divisive SB 1, Aug. 27, when enough Democrats returned to comprise a quorum. In a largely partisan 80-41 vote, the bill will allow Texas, which already has some of the strictest voting rules in the country, to become the latest Republican-led state to pass new limitations on voting and election administration in the wake of the 2020 elections. 
SB 1 will outlaw local voting options intended to expand voting access — such as drive-through and 24-hour voting, further tighten the rules for voting by mail, add new identification requirements for individuals seeking to vote by mail, include new criminal penalties to the voting process, bolster access for partisan poll watchers and ban local election officials from proactively sending out applications to request mail-in ballots.
The bill will also make it a state jail felony for election officials to proactively distribute applications to request mail-in ballots — even to those who are eligible — and it will set new rules and possible criminal penalties for those who assist voters, including those with disabilities, in casting their ballots.
In addressing the discussions regarding the association of discrimination within this bill, Beaumont-native and House Speaker Dade Phelan made an unusual request of lawmakers at the start of their debate: he urged them to avoid using the word "racism." This request initiated an intense exchange when Democrats speaking against the legislation invoked the legislature's recent history of deliberately discriminating against voters of color.
House Democrats lined up to speak against the bill and questioned State Rep. Andrew Murr, the Junction Republican who authored the legislation, on whether he investigated the possibility of unequal racial impact from the proposal. Over 12 hours, the Democrats offered more than three dozen amendments — attempting to remove portions of the bill, establish automatic voter registration and require a state study on the impact of voting law changes to different demographic groups, among several others — that were pushed to a pile of failed proposals.
Republicans were the main advocates for SB 1, claiming it would provide, "Much-needed election integrity" that would bring reforms to the state's voting system and secure elections from fraud, even though no evidence of fraud has been found. 
Democrats and voting rights groups have condemned the bill and labeled it as a means to harm marginalized voters in the state — such as the disabled, voters of color, and urban voters living in a state that is experiencing a rapid change in demography. 
In addition to SB 1, Gov. Abbott has added multiple new measures to this session, such as COVID-19 relief funds, Texas primary elections and changes to quorum rules. The second special session is set to last up to 30 days. However Abbott has the authority to call as many special sessions as he wants until his agenda is passed.