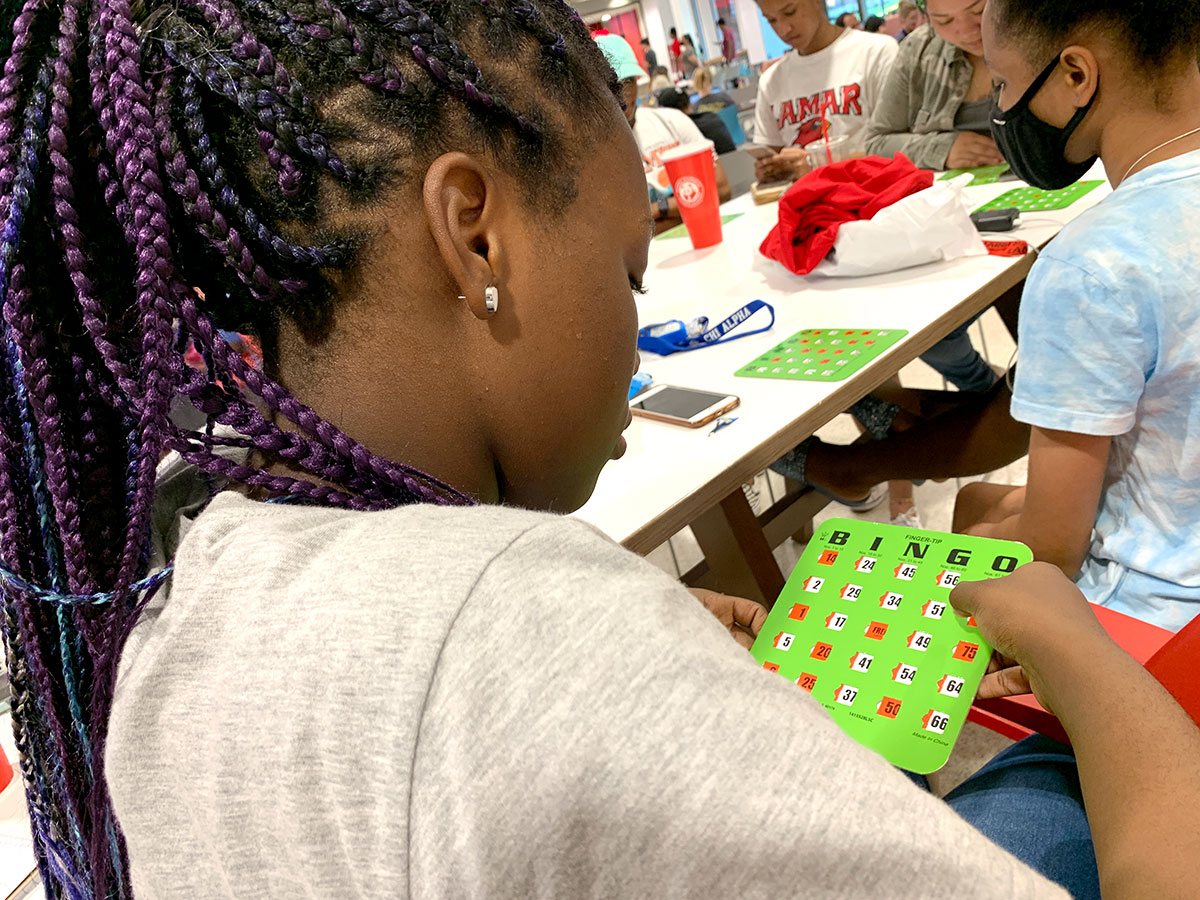 Lamar University's Cardinal Communities program hosted "Bingo Night," Aug. 24, in the Setzer Student Center. Participants had opportunities to win a range of prizes, including T-shirts, phone chargers, a backpack, a neck pillow, a hammock, a Bluetooth speaker, and a scratch off world poster. 
"Being here was a fun way to celebrate with the people and, more so, build a community," Rylee Saltz, McKinney freshman, who won the scratch-off poster, said.
The event was part of the Week of Welcome festivities, built around the theme of "Stronger Together."
There were plenty of smiles on the faces of the players. Katelyn Long, Pasadena senior and a CC peer mentor, said the event was a success.
"We ran out of bingo cards, which we had over 100, so I think it's been a great turnout," she said.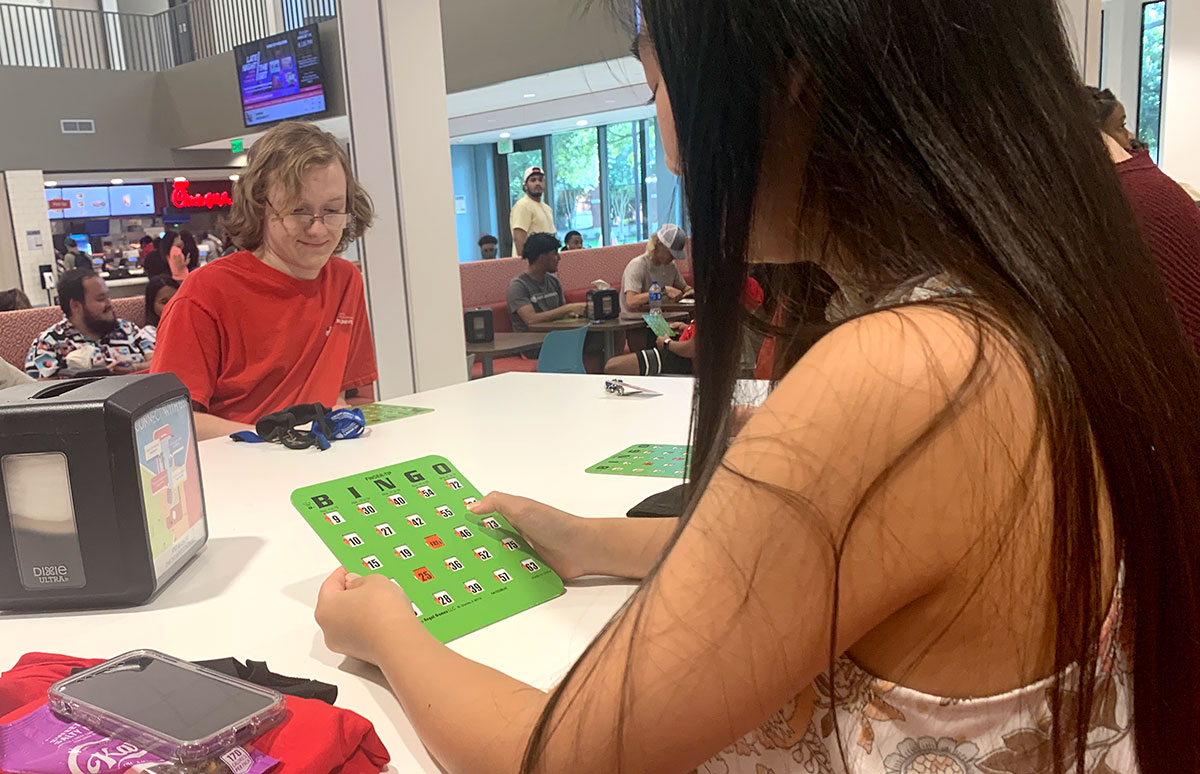 Tori Lewis Henderson, CC peer mentor, said the group will host more events during the semester.
"So, come out — it's a great way to socialize and to get out of your comfort zone," she said.
 Week of Welcome continues through Sept. 2, and will conclude with LU football hosting North American University at 7 p.m. in Provost Umphrey Stadium. 
For the Week of Welcome schedule, visit Lamar.edu/wow.