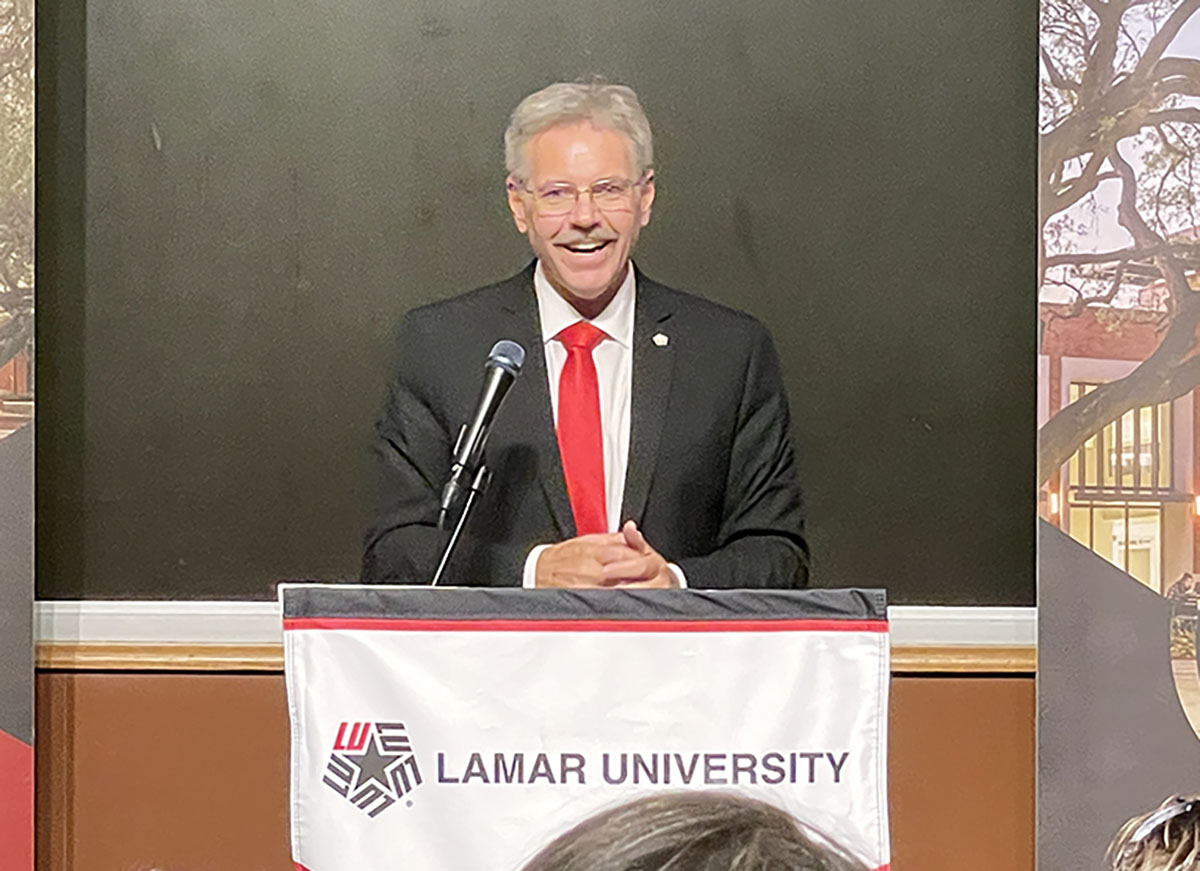 Lamar University announced that Jaime Taylor would succeed Kenneth Evans as the university's 16th president at an introductory gathering with faculty and staff, June 17, in the Price Auditorium of the Herman Iles Building at the John Gray Center.
Taylor was previously named the sole finalist in the university's presidential search by Texas State University System Chancellor Brian McCall, June 8.
Taylor, who was introduced as a champion for faculty, staff and student success, discussed why he wanted to join the Lamar community. 
"My background in higher education started as a faculty member of physics," he said. "I was going to be a researcher — I thought I was going to go and work in military applications. I ended up teaching and what I fell in love with was working with students."
Taylor, a first-generation college graduate, said he didn't know he wanted to be a teacher until he started doing it.
"When you interact with students, particularly at the undergraduate level, they're coming in out of high school — they really don't know what they want to do with their life," he said. "You basically take them from being a young adult to an adult, and seeing that change going from freshmen to seniors is just everything."
The transformation undergraduates go through in college is what motivates Taylor, he said.
"The best time I had in higher education was being either a chair or a faculty member," he said.
Since 2018, Taylor has served as provost and senior vice president for academic affairs at Marshall University in West Virginia. He previously served as interim provost and vice president for academic affairs at Austin Peay State University in Tennessee where he was also dean of the College of Science and Mathematics.
His job as interim provost at Austin Peay State University was not something he initially desired to do, Taylor said. The university's president at the time, however, changed his viewpoint.
"The entire campus culture revolved around who was the president," he said. "We had a particularly outstanding president for about seven years and the campus culture was amazing. And things got accomplished because of that culture."
Taylor said improving faculty morale is key to improving student success, something he is looking forward to doing at Lamar.
"If faculty are happy, if they want to be involved, they will do all the things that you need to do to help with students," he said.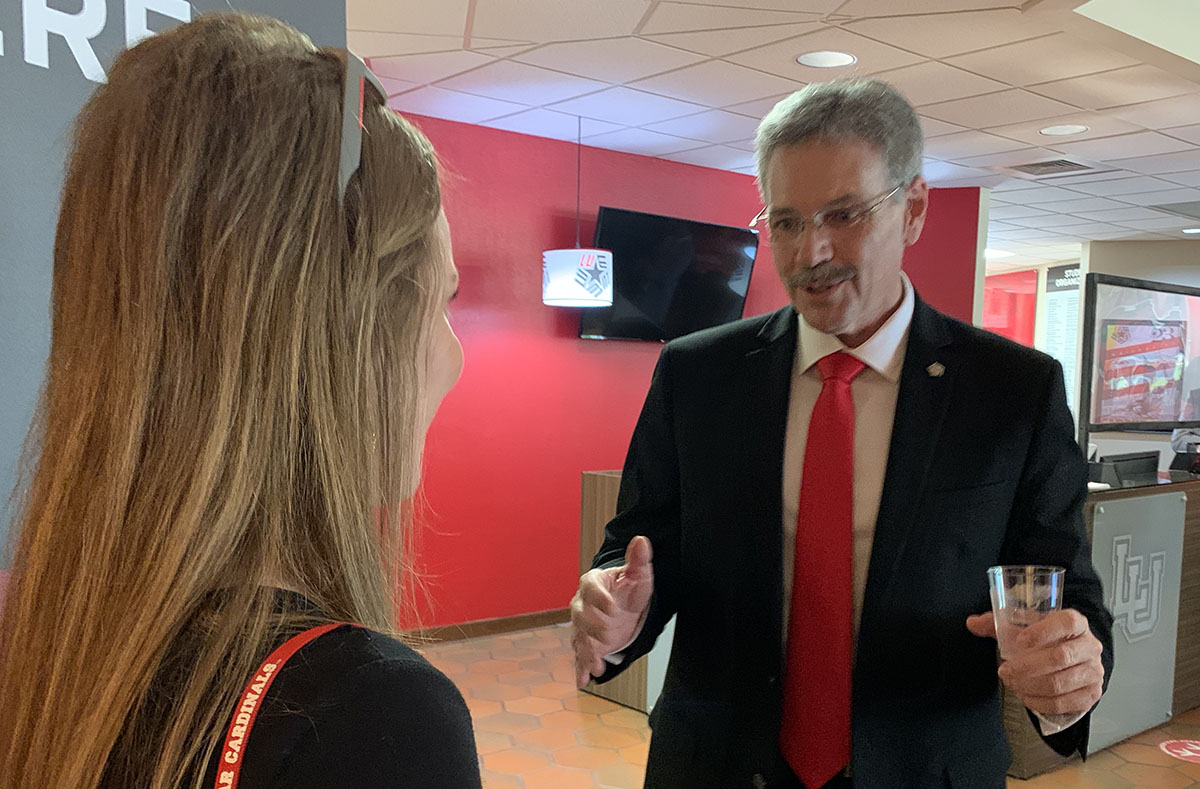 Taylor said he wanted to create a culture like that on a campus. He looked to Lamar and was intrigued by its strategic plan, he said.
"When you look at your strategic plan, it is student centered," he said. "Of the five pillars, the first three are all focused on students — one on student success, and the next one, which really got me excited, is what happened to students when they graduate."
Taylor said stackable credentials ensure that students find jobs after they graduate regardless of the degree they earned.
His experience as a physics chair taught him how to help students build upon their liberal arts degrees, because it can be difficult to get a job with a bachelor's in a discipline like physics, he said.
Taylor said right now he's in the learning stages — learning about Lamar, its history, and its surrounding community, but he's excited about what the future holds.
"I'm blown away by the beauty of the campus and the way it looks," he said. "It just seems like things are primed for some incredible things to happen."
There was no official date given as to when Taylor is supposed to start his tenure, but it is expected to begin in summer.