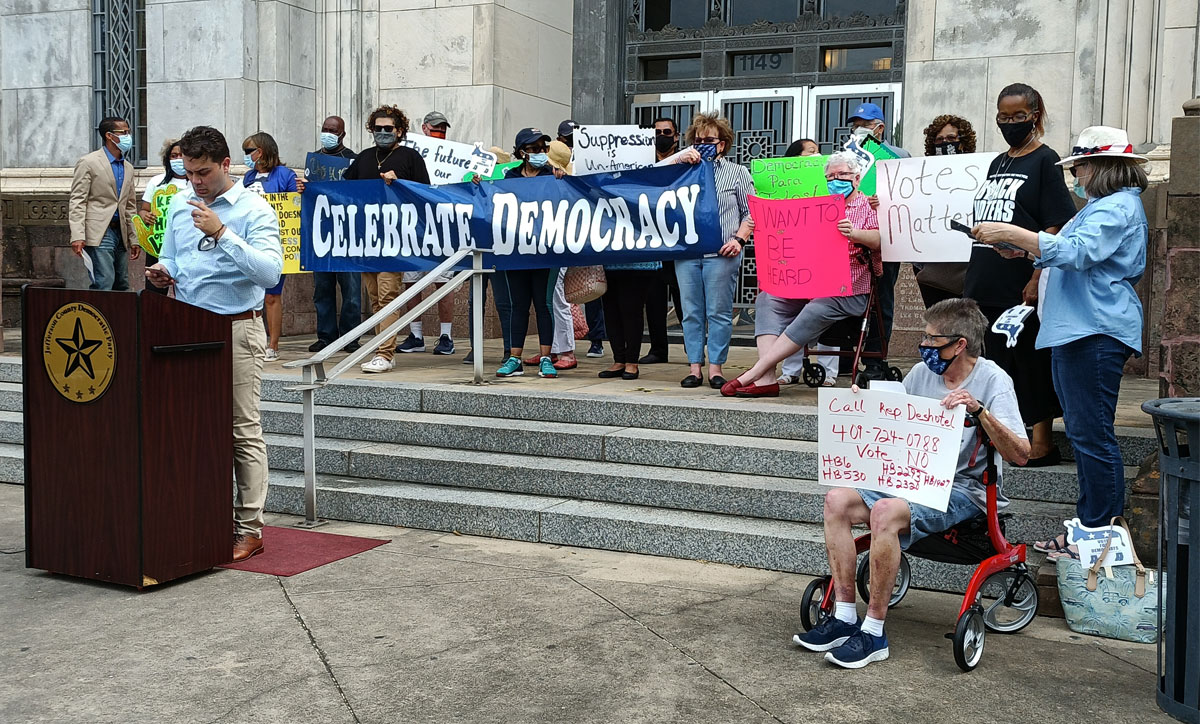 The Jefferson County Democratic party held a press conference at the Jefferson County Courthouse, April 28. Joseph Trahan, JCD party chairman, gave a speech to raise awareness over voter's rights and other house bills that will be voted on in the coming weeks.
"Legislative bills that we oppose are HB 6, HB 530, HB 2293, HB 2320 and HB 1927," Trahan said. "These bills seek to eliminate volunteer deputy voter registrars and drive-through voting, prohibit locally elected officials from proactively distributing vote-by-mail applications, embolden partisan poll watchers, reduce polling places in urban areas, criminalize assisting the elderly or disabled with their mail-in ballot applications, limit the operating hours to vote, and permit anyone over the age of 21 to open carry a gun without a license which can be used to intimidate voters."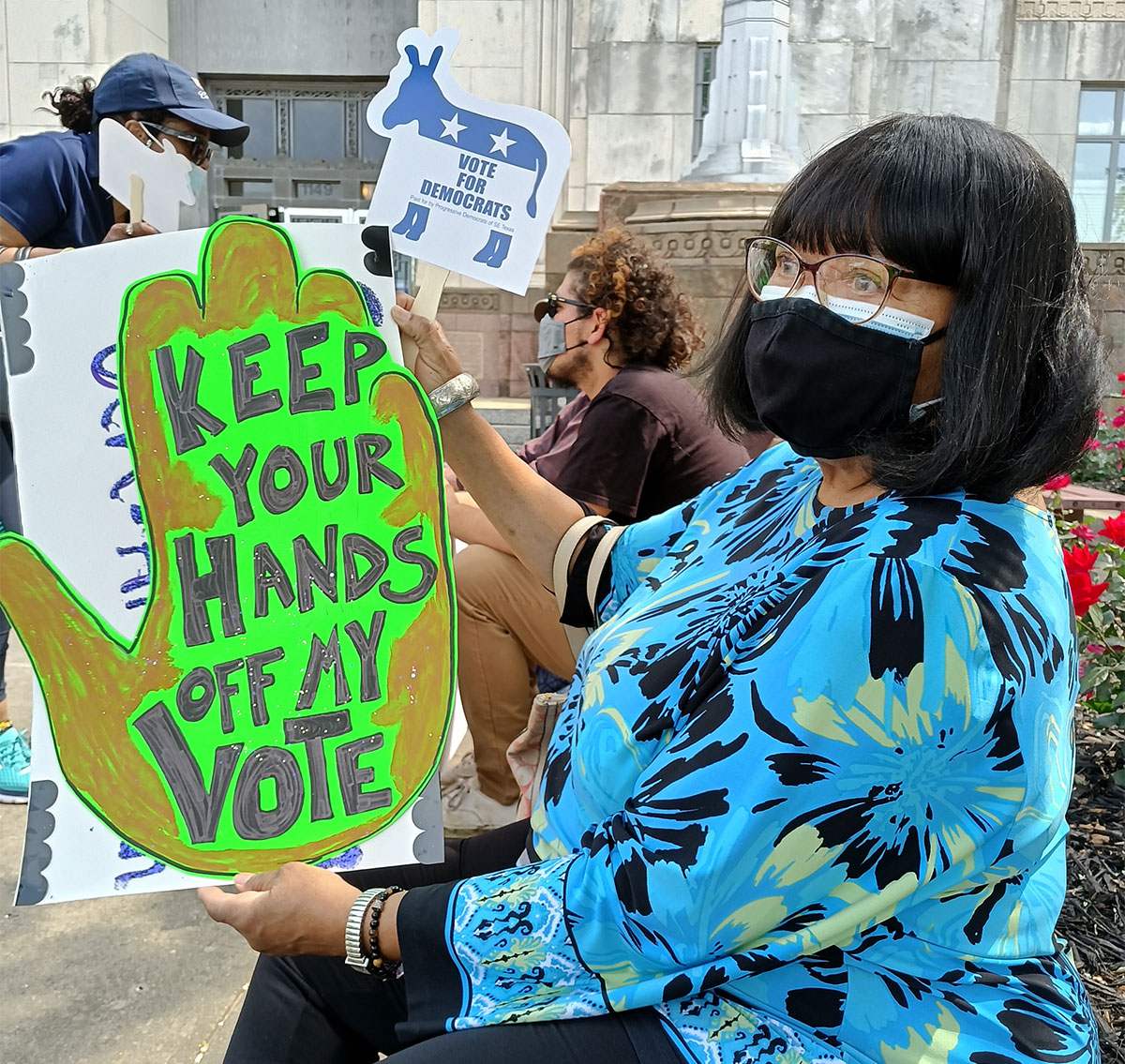 Trahan's pleaded to both Democrats and Republicans to exercise their rights to vote.
"We have a lot of concerns with these issues that are impacting not only Democrats, but Republicans as well," he said. "That means calling upon Senator Brandon Creighton, Speaker of the House Dade Phelan, Representative Joe Deshotel — and making sure they hear our concerns about these voter suppression bills and activities that enable division, that enable us to be weakened as a county, are not pushed through. They have a lot of influence, but so do we. You elected them — call them, email them, do what you must."
Trahan gave out phone numbers for Phelan — 409-745-2777 and 512-463-1000 — and Deshotel — 409-724-0778 and 512-463-0662 — and encouraged voters to call.
For more, email jcdptx@gmail.com