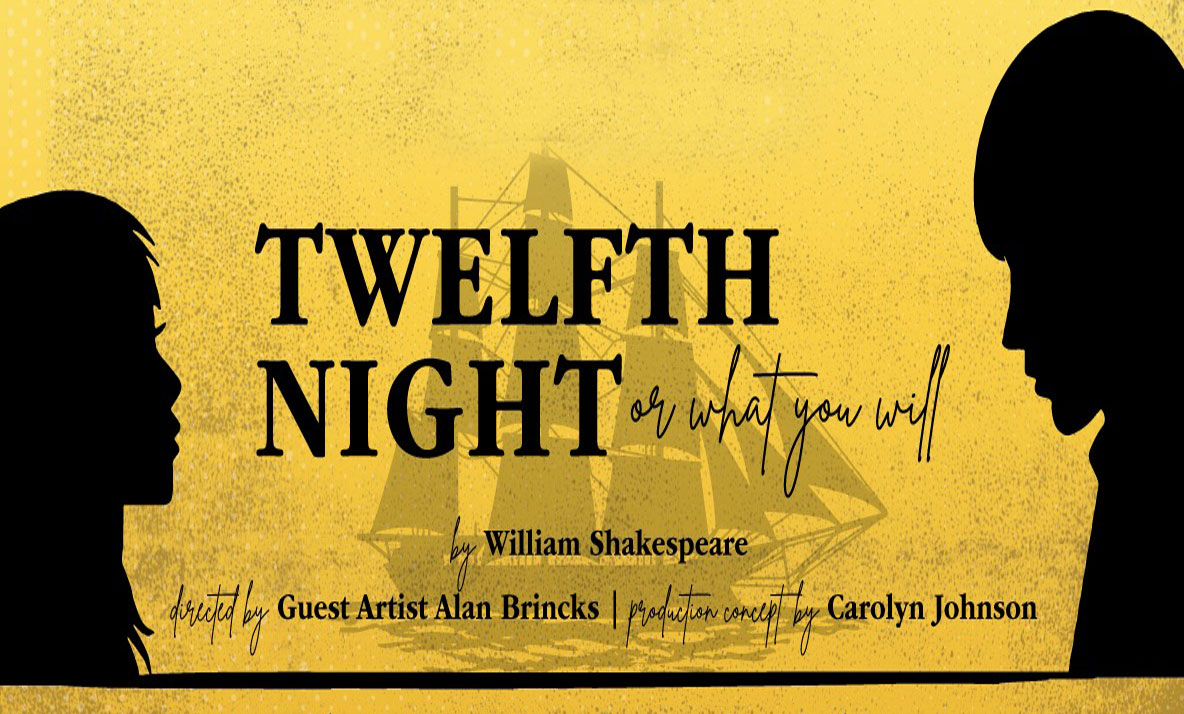 Between the captivating story line, charismatic characters and beautiful sea shanties, "Twelfth Night" kept audience's attention from the first note to the last, opening night. Lamar University's department of theatre and dance production opened April 7 and runs through April 11 in the University Theatre.
Following a shipwreck, a young sea boy, Cesario, played by Janely Alvarez, enters the employ of Duke Orsino, played by Tyler Rooney. As the story progresses, he struggles to suppress his love for Orsino. He must also fight off the admiration of the stubborn lady Olivia, whom his master adores.
Olivia, played by Brianna Butler, refuses to accept Cesario's denial of love, determined to convince him to take her hand in marriage. 
To further complicate matters, Cesario is no sea boy at all, but the woman, Viola, disguised as a man.
As the love triangle unfolds, Olivia's always drunken uncle, Sir Toby, has dedicated himself to ruining the image of his nieces' pompous steward, Malvolio, played by Matt Hurt. Soon, what started as mischievous fun, slowly drives gullible Malvolio to the brink of madness.
With the aid of licensed fool Feste, played by Kaylee Lambert, and Olivia's hand maid Maria, played by Ashley Galan, Sir Toby convinces Malvolio that his lady Olivia is secretly and madly in love with him.
The story further tangles itself further once Viola's twin brother, Sebastian, who was presumed lost in the shipwreck, finds himself in Orsino's court and in the arms of Olivia.
The actors' abilities to switch between characters instantaneously via simple wardrobe changes is a captivating experience that keeps audiences on their toes.
"Twelfth Night" is a classic Shakespearean story come to life right on the stage. The cast embodies the wit of William Shakespeare's words in a way that is both profoundly entertaining and poetic.
The acting alone is worth the price of admission, but even without that I would recommend this show for its musical performances. Actress Kaylee Lambert shows her vocal talents multiple times throughout the play, and with her fellow cast members singing alongside, one can't help but want to join in.
Whether it be an upbeat and joyful tune or a sweet, love-stricken melody, the cast truly embodies the wise words of Duke Orsino — "If music be the food of love, play on."
"Twelfth Night" runs through April 11, with performances April 9 and 10 at 7:30 p.m., and a 2 p.m. matinee, April 11.
Seating is limited for social distancing, and masks are required for the audience.
Tickets are $10 for LU students, $10 for faculty staff and seniors, and $15 for general admission.
To purchase tickets, visit lamar.edu/lutdtix, or call 409-880-2250.