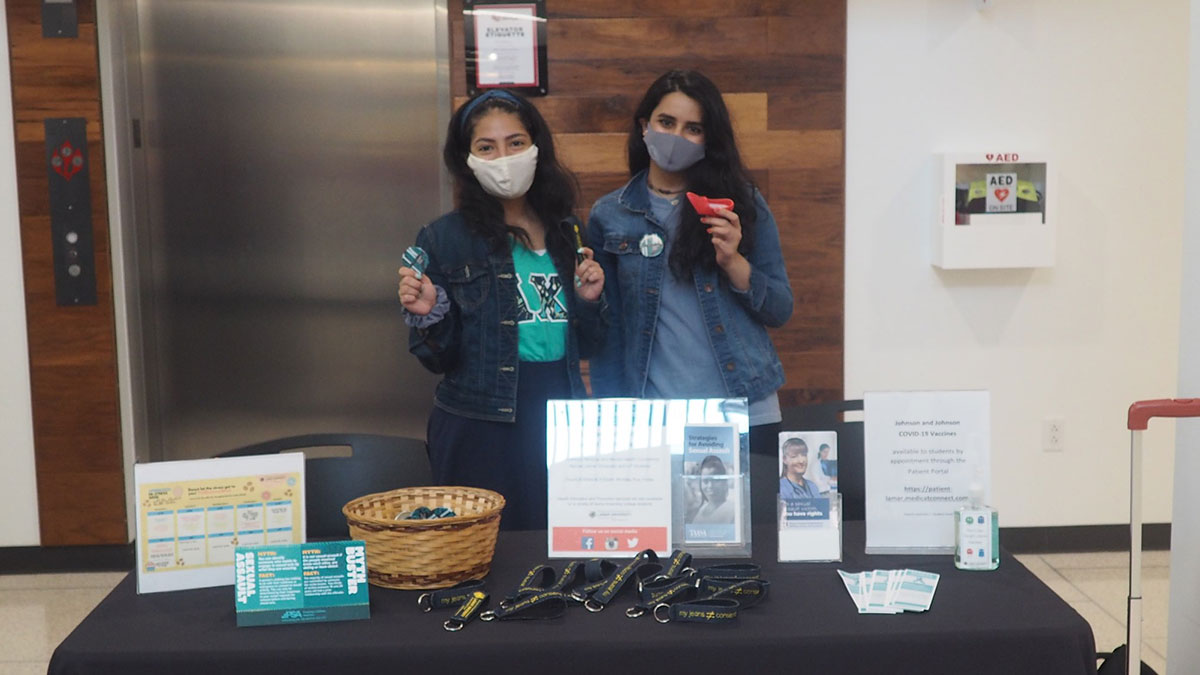 Lamar University's Student Health Center hosted Denim Day, April 28, in conjunction with Sexual Assault Awareness Month. The event was held in the Setzer Student Center.
Denim Day aims to raise awareness of sexual violence. Organized by Peace Over Violence, the national event has been held for 22 years. LU students were invited to wear jeans, along with millions of people across the country, in support of survivors of sexual assault.
"We're really trying to focus on the blame being away from the victim, and on the person that actually committed the assault, and really providing support for the survivor," Marie Murray, assistant director of health education, said.
Murray said Denim Day has been observed at Lamar for five years, and she has seen many positive changes in the way people treat sexual assault and survivors.
"I think the biggest change I've seen is some of the stories I hear, especially among students," she said. "A lot more people have been standing up for the victim. We see a lot more acknowledgement of the services that are available, whether they're here at Lamar or off campus."
Lamar University has resources available to victims of sexual violence, Murray said.
"The first thing that's important to know is, at the Student Health Center we have our counseling services," she said. "As far as sexual assault, the counseling service is the one area that a student can come to report and keep it anonymous. The other thing is that LUPD has people that are specifically trained to be a victim advocate."
For more information on Denim day, visit denimday.info/why-denim.