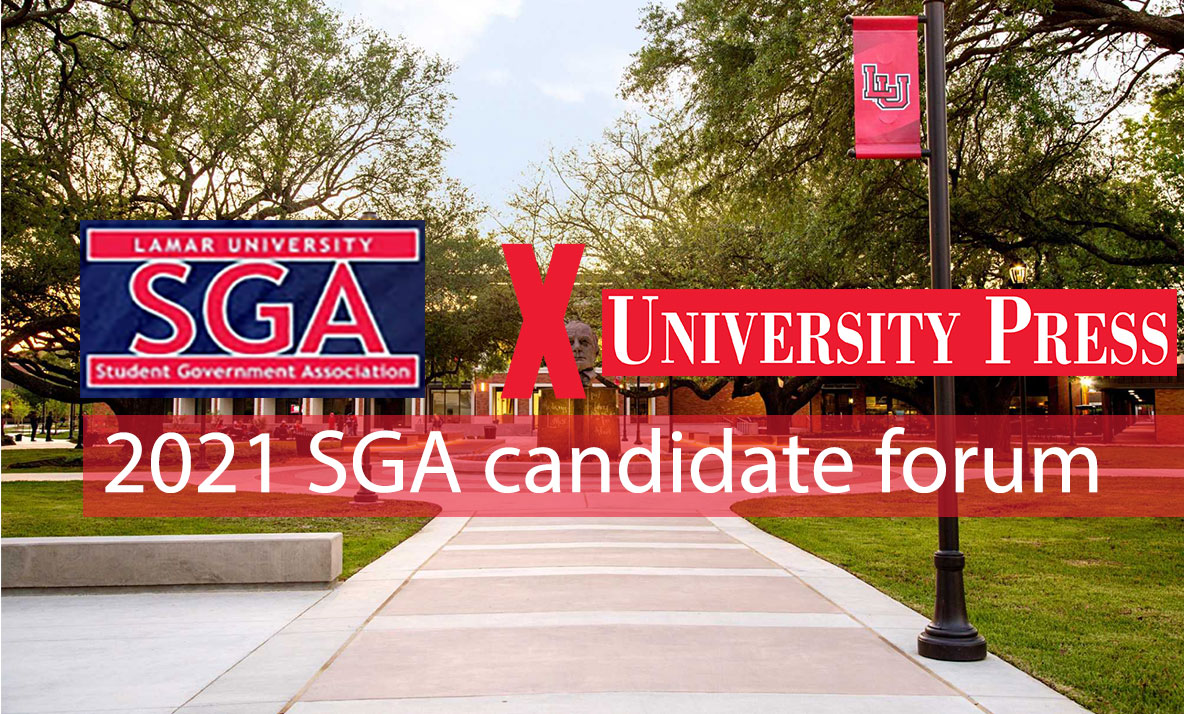 The Lamar University Press will host a virtual Student Government Association presidential candidate forum March 17 at 7 p.m. The event will be livestreamed on both the University Press and Lamar University SGA Facebook pages.
University Press editor in chief Olivia Malick will moderate the event and ask questions about the candidate's platforms and present questions that students may ask during the live event. 
The presidential candidates are Trenton Holden, Ruth Sanchez and Tiffany Tran.
Vice presidential candidates include Kelli Ginsel, Makaila Jackson and David Williams.
Class senator candidates include, Jonathan Altman, Victoria Crosson and Ayokunle Oni for senior class senator, Tarashaye Flakes and Mykayla Johnson as junior class senator and Miguel Arevalo, Oluwatomisin Egbewale and Destini Hearne for sophomore class senator.
Secretary-treasurer positions include Mindy Escobedo, Matthew Flores, Jerrica Francisco, Saniya Shahazad and Jane Tzul.
"I am excited to see what the next SGA administration will do," Trevion Wilson, SGA president said. "There are highly qualified leaders across the entire board of candidates. I am certain that the winners will be very successful in their term."
To view the candidate forum and for more information,  click here.