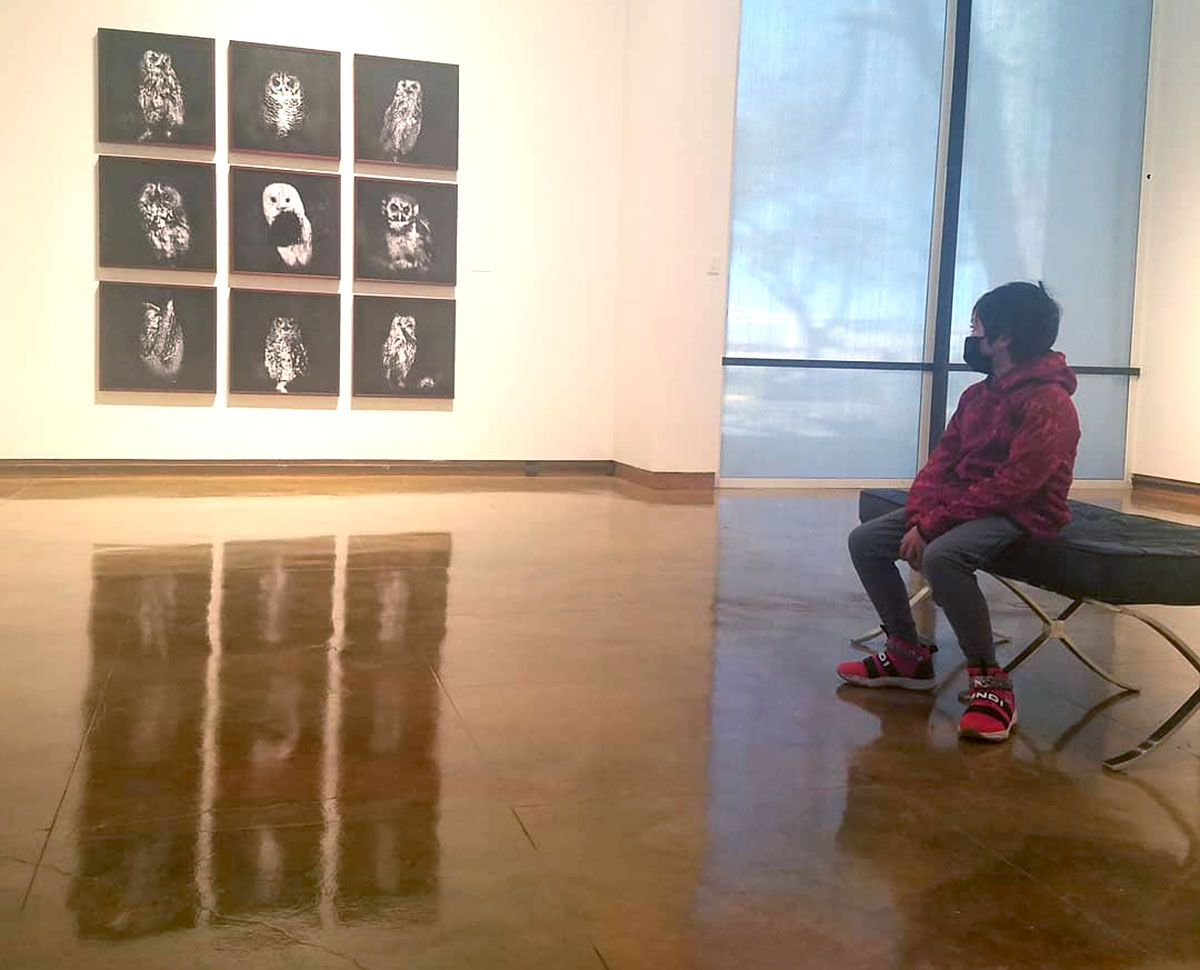 The Dishman Art Museum is presenting "Time Passes Slowly (When you're lost in a dream)," selections from its permanent collection, through April 3. The exhibition showcases works of art from numerous donations and purchases since 1983.
Visitors can win a prize if they guess the inspiration for the title.
"This exhibition highlights the works by John Alexander, Paul Manes, Lynn Sweat, Hollis Hammonds, Marvin Hayes, Joan Steinman, Maudée Carron, Keith Carter and many others," Dennis Kiel, Dishman Art Museum director, said. "When I put this collection together, I picked art that was from artists who were in the first exhibition show when the museum was called the Dishman Art Gallery."
The exhibit presents the opportunity to present artwork that has not yet been on display before, Kiel said.
"Marvin Hayes was a graduate from Lamar and had a phenomenal career in New York City," Kiel said. "The museum acquired a donation from his studio, and we have three on display — one print and two egg tempera — two have never been shown before."
The "Nocturne" photo series of owl portraits by Carter are a perfect fit with the exhibit's thematic content, Carter said.
"The images were made on a rainy day in Southern England," he said in an email interview. "I was lost in the countryside, driving on a rural road, when I saw a hand-lettered sign on a fence advertising a 'Birds of Prey' exhibit. I followed the signs to a mostly deserted compound which housed a few rickety buildings."
Carter said a young, freckle-faced, red-headed boy greeted him and said he was free to look around.
"Wandering around, I found a series of small wooden enclosures in a line," he said.
"Each housed an English species of owl. It was raining, and I went down the line holding an umbrella in one hand and made a portrait of each species. The whole process only took about 15 minutes, but I was fascinated. Owls are beautiful, historical, mysterious and mythological creatures.
When Carter returned to the United States, he developed the film and decided to apply arcane chemistry to bleach and scratch the negatives.
"At the time I was having trouble with my eyes and things often looked 'dirty,'" he said. "I was trying to replicate how things actually looked to me at the time. Later, I decided to print and exhibit them as a cohesive group in a grid design because they seemed to take on multiple meanings as a single entity.
"I'm very fond of this series and I think it's one of my better later works. You can make the argument that historically, all photographs are small, discrete parcels of time — fractions of a second mostly — which fit the Dishman's current exhibition title, "Time Passes Slowly (When you're lost in a Dream), as well as the thematic content. Plus, I can get as 'lost in a dream,' as most people."
The Dishman is located at 1030 E. Lavaca on the Lamar University campus. Visitors must follow COVID-19 protocols.
For more information, visit lamar.edu/dishman.