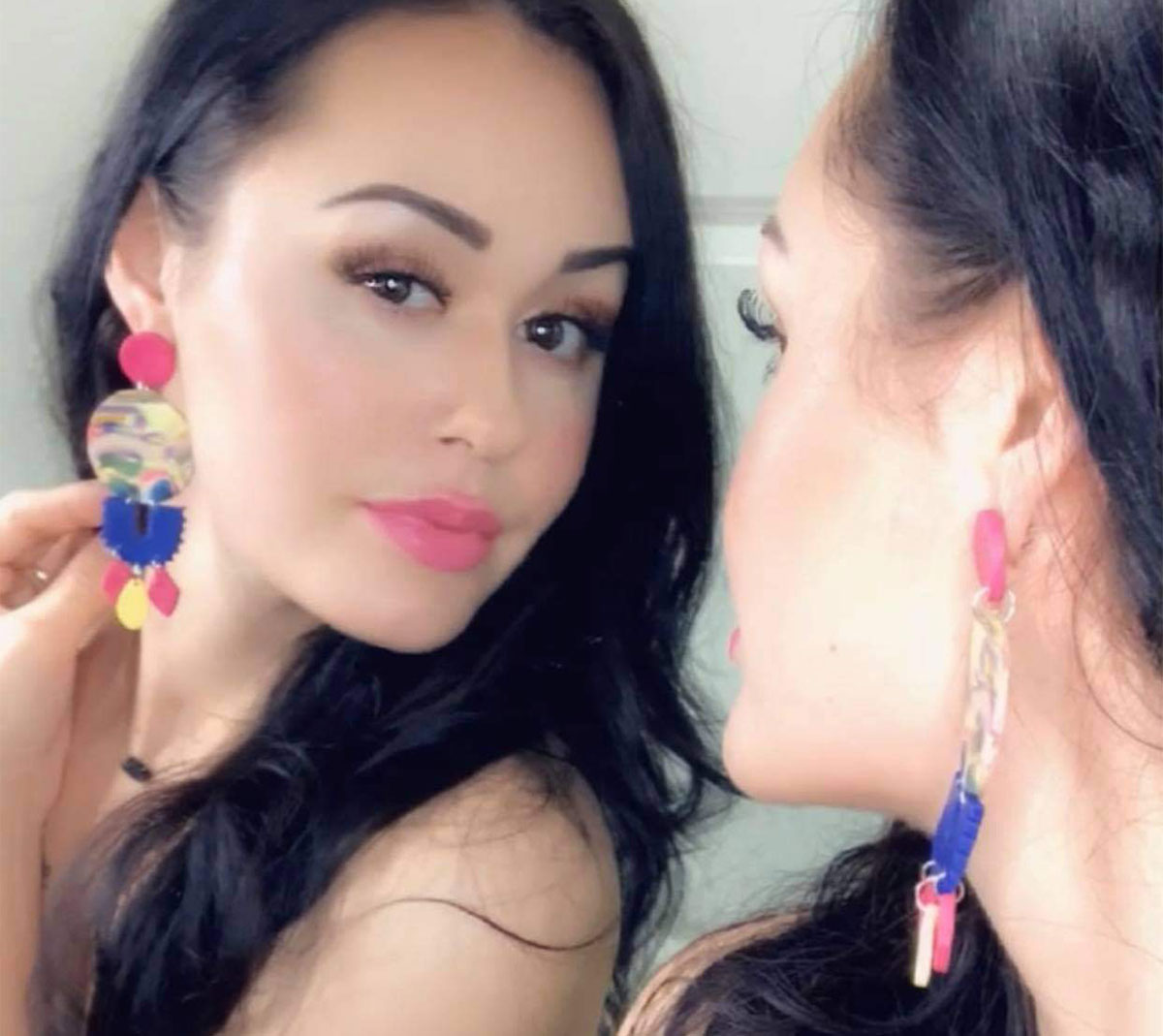 When the coronavirus pandemic reached Southeast Texas, many people were left without jobs to support their families during isolation. However, Candace Poole, a Lamar Institute of Technology drafting student and single mother, used her time at home to transform her "pandemic" hobby of making polymer clay earrings into her second business, "Minerva Luxe."
"Creating the earrings was, and still is, a stress reliever for me," Poole said in an email lnterview. "I started making my earrings back in December 2020, and kept making more and more in my free time until there became just too many to hoard for myself. I realized I had close to 50 pairs and decided I wanted to share them to the world. I wanted my new business to have a meaningful name, so I chose Minerva, a Roman goddess in handicrafts, and Luxe is the opulent beauty they display."
Poole said that the polymer clay earrings are light, durable and ideal for sensitive ears.
"I haven't weighed a pair more than six grams yet, and that's including the dangles," she said. "So, they can be very light on the ears for people who don't prefer heavy earrings. I use a sterling silver earring post for the more sensitive ears. You can create the silliest, spunkiest, but classiest looking earring all while matching them to so many different outfits with just one pair."
Poole said the earrings absorb essential oils for fragrance or mood elevation.
"Who wouldn't want to walk around all day smelling their favorite essential oil to boost their mood and help them get through their day," she said. "The oils are added before I bake the clay, so the customer needs to request the add on when they order."
Poole said prioritizing is the key to getting through the day as a mom, student and entrepreneur — she also has a cleaning service called "Maid4U." 
"A day in the mom-life is a non-stop go here and go there," she said. "As a mom, my child will always come first. Once her needs are met is when I feel like I can do the things I need to do for school and my business. That may even be after midnight when she's finally fallen asleep and I can get things done.
"Every morning I drop her off at school, head straight to work, and sometimes I have two to three houses to clean a day. After I get off work, if I have enough time, I do as much as I can with my earring business, and then before I know it, I have to pick my daughter up from school. It seems as if my days go by so fast and run together lately."
Poole said she reserves Fridays for her school work.
"So, my workdays have recently been squeezed into four days now instead of five, but the earring business never stops," she said. "It is seven days a week and I am very dedicated to everything I'm involved with — and all includes my daughter, my boyfriend and my two businesses. So, there isn't much downtime."
Poole said the Jewelry business began as a stress reliever but she aspires to bigger things.
"Now that I have seen this business take off like it has, I have bigger aspirations and I'd love nothing more than to see 'Minerva Luxe' blossom into a huge business world-wide," she said. "I want to see people wearing my designs and hearing my story, and know the business that they are supporting began with a mom just trying to make her dreams come true. I put myself out there and push to pursue something greater than what I have so that my child can see what life can be like if you just take a chance.
"I think about how grateful and blessed that I am to have the opportunity to be able to take her to get a new pair of shoes or a new baby doll — with of course the baby doll essentials to go with it — because, 'Duh mom my baby needs her sippy cup.' My daughter inspires me to keep going and keeps my drive alive."
Poole said she has been pleased at the level of support she has received.
"That is so heart-warming to know that many people love me and love all of my creations, and that I am being shared all over Southeast Texas, and one day, the world," she said. "I hope that everyone who puts on a pair of my earrings not only feels beautiful with them on, but also feels they are very special to someone — and that someone is me."
For more information, visit facebook.com/candace.poole.50.