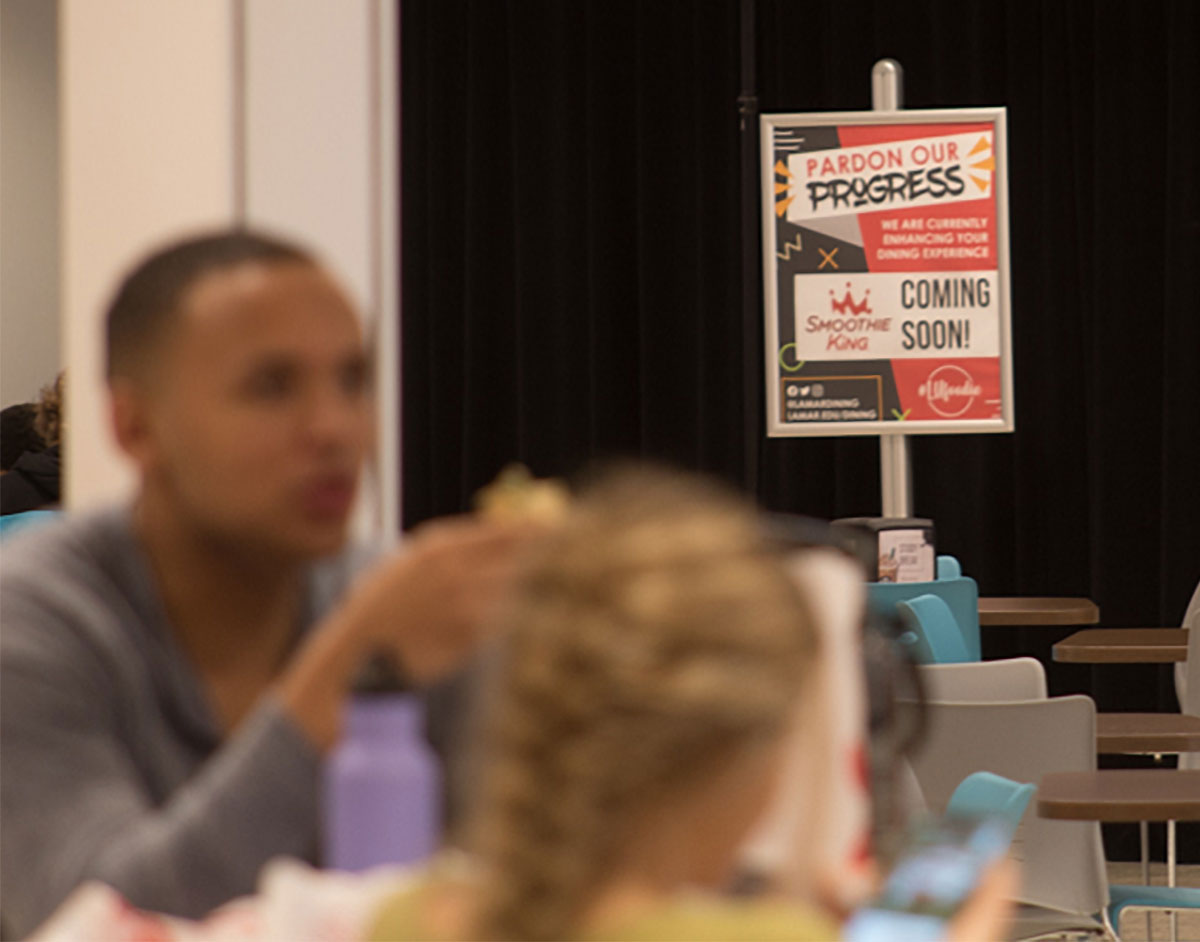 The Smoothie King outlet originally scheduled to open this spring in the Setzer Student Center has been moved to fall. 
"Due to COVID and the recent winter storm, the original spring 2021 open date was unfortunately delayed," Jack Spurlock, Lamar University marketing manager, said.
However, Spurlock said a soft opening is set for April 1 to allow students and faculty to preview the venue and try out menu items. The preview will also allow Smoothie King associates on-the-job training prior to the store's official opening, he said.
A Smoothie King was requested by students and faculty in a survey conducted last semester.
"They were looking for a dining location that could offer additional healthy menu items and meal replacements on campus," Spurlock said.
Students can apply to work in person once the location has opened, or online via the official Smoothie King website.