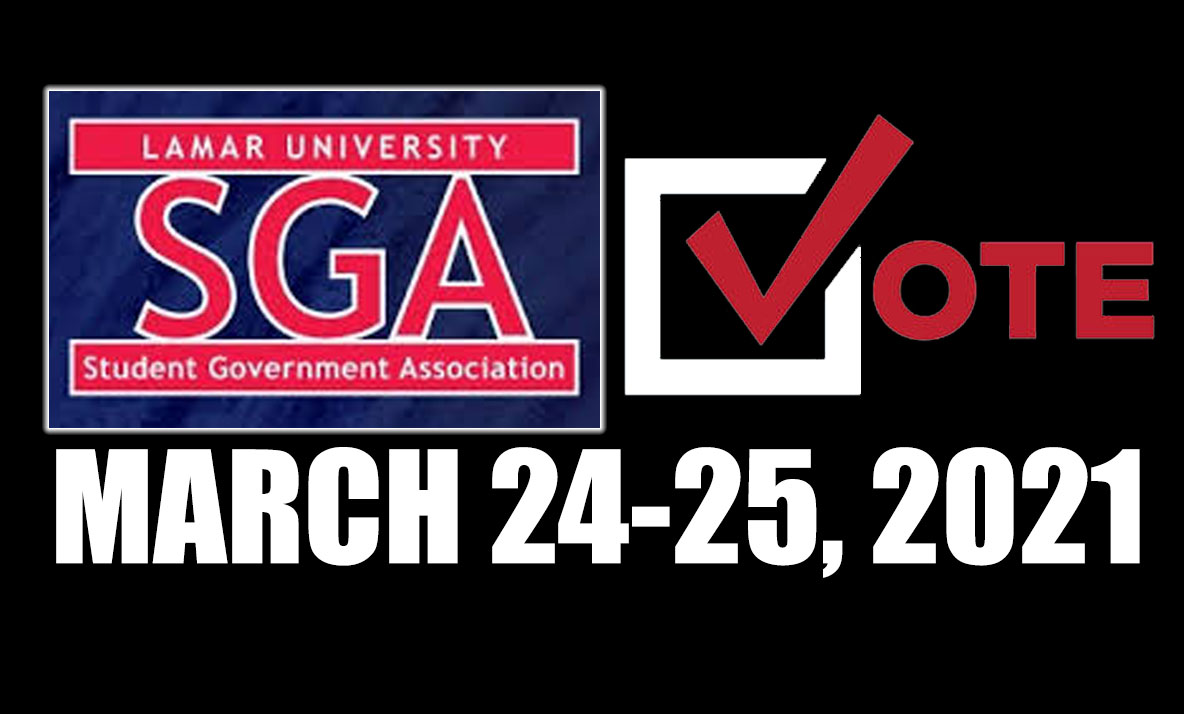 Presidential candidates present platforms
The Lamar University Student Government Association will hold its 2021-22 elections from 8 a.m. on March 24 to 5 p.m. on March 25.
Students can vote through Self-Serv Banner through the "Vote in SGA Election" link when voting opens. To view the full slate of candidates, click here.
The University Press asked the three presidential candidates to submit their campaign platforms which are posted below in alphabetical order as they were submitted:
Trenton Holden, Houston senior, film studies major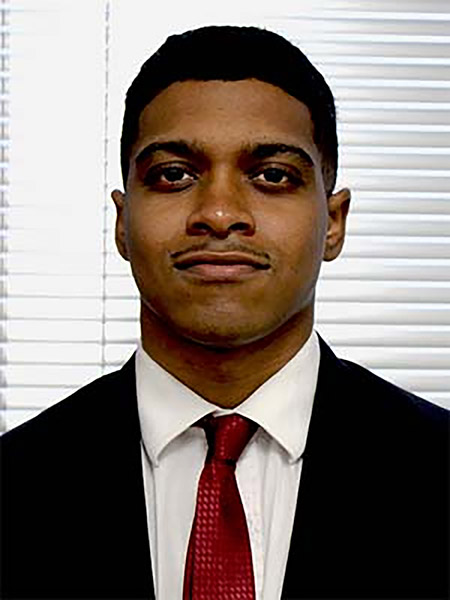 "Our mission, is to develop a foundation that promotes DIVERSITY, INNOVATION, and TRANSPARENCY among students and administration, by enforcing ACTION towards their needs and concerns.
A Force For Your Resource is a Pro-Cardinal campaign that focuses on the students goals for campus and their concerns about campus. Our campaign works to spread awareness and fuel hope into our student body by incorporating our 5 Core Values (Diversity, Reinforcement, Cultivation, Collaboration, and Perseverance) into every decision we make.
My team and I will not only work as the bridge between student and administrator, but also to strengthen the relationship between students. 
The reputation of a university is a reflection of its student life first. We strive to make the school spirit of our Cardinals stronger. 
I am a guy that makes things happen. 
I never look to quit; I only look for ways we can get it done. There's always a way.
Policy is not Permanent; I live to challenge Impossible, with Innovation.
We're building a LU that works FOR YOU."
Ruth Peña Sanchez, Beaumont sophomore, mechanical engineering major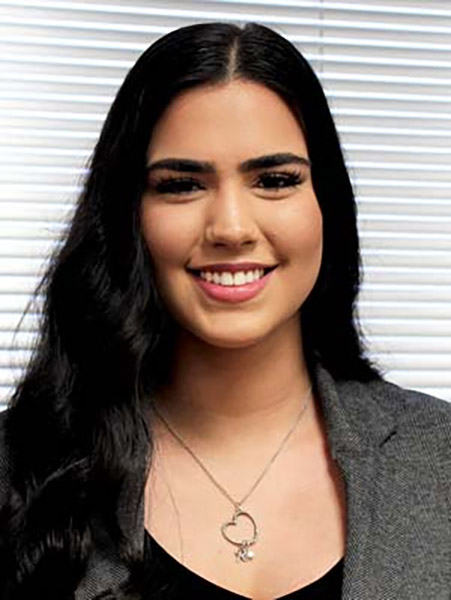 "As a team, I believe that with RKM's passion for change, and our courage to step out of our comfort zone, we can make a strong impact not only towards SGA, but for all students at Lamar University. We come from different backgrounds, and are on different paths, but have come together for one common purpose; to support and encourage the improvement of student life at Lamar University.
In our campaign, some important goals of ours are to strive to bring creativity and serviceable projects to improve Lamar University. We want to fight for, and encourage a slimmer barrier between students and authority when it comes to decision-making, students' college experience, and upcoming projects. As a Lamar student, I take pride in my institution and representing it so highly as an SGA President would be quite an honor.
I expect to work unrelentingly to expand, and create a more innovative lifestyle at campus as my main priority. Lamar's student body should expect RKM to be actively fighting to receive equal treatment in the dining hall; to further our resources, such as study rooms, recreational areas, renovation and upkeep of regularly used areas in campus, sanitation, and encouraged diversity in student aide. As president, I want to fight for students to have extensive use of all campus resources for those living on and off campus, and encouraging a more eco-friendly and safer environment for our students and faculty.
As an immigrant and first-generation college student, I will make it imperative that we create more diversified resources for every student at Lamar University to allow them the sense of belonging. We want to encourage improvements within student advising, and accessible resources aiding students with financial, emotional, and professional help while they pursue their path in college. Many of our goals as SGA allow Lamar University to have the ability to refine their reliable environment for those who, like me, have little to no prior experience on what to expect and how to succeed as a college student. As future SGA president I will strive to tackle evident issues within the student at Lamar, such as policies put in place that personally affect students living on campus. Our goal is to not only be your voice but to build a better future for Lamar. Together we are one step closer to 'Building a Better Future.'"
Tiffany Tran, Beaumont junior, biology (pre-dental) major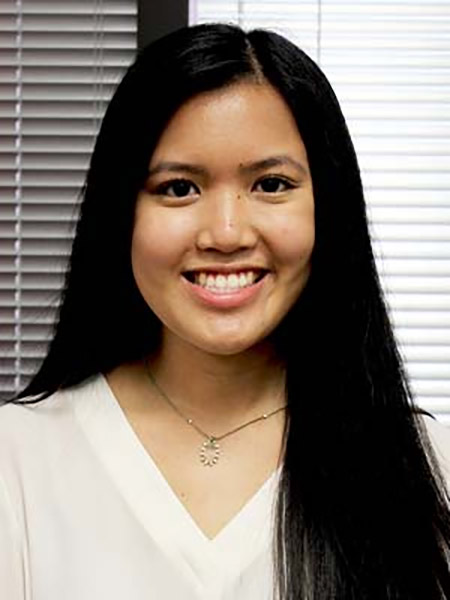 "Our campaign is called LU Vision. Here is our vision for Lamar: we plan to address Health and Wellness, Diversity and Inclusion, Safety and Security, Food Inclusivity, Transparency with the University Administration, Accessibility to Late Night Study Spaces, and Natural Disaster Response. As COVID-19 restrictions begin to get lifted, our campus will be faced with a "new normal" in the upcoming school year.
During the Fall of 2021, we will be transitioning into a new sense of normalcy not only with a hopeful gradual return to campus but also new leadership. For almost two years now, students have felt disconnected from both the campus and each other. As a result, the Lamar experience they envisioned has not aligned with the current state of affairs. Since the start of our campaign, we have been able to interact with many students who have posed unique, but pressing concerns about various aspects of campus life.
Students' ideas and concerns deserve to be heard and addressed, and as your next potential SGA cabinet, we would be honored to have the opportunity to help bring students' vision of Lamar to life. Your vision. Our ambition."
The University Press hosted a presidential forum with the candidates on March 17 where candidates answered student questions. To view the forum, visit the University Press Facebook page.