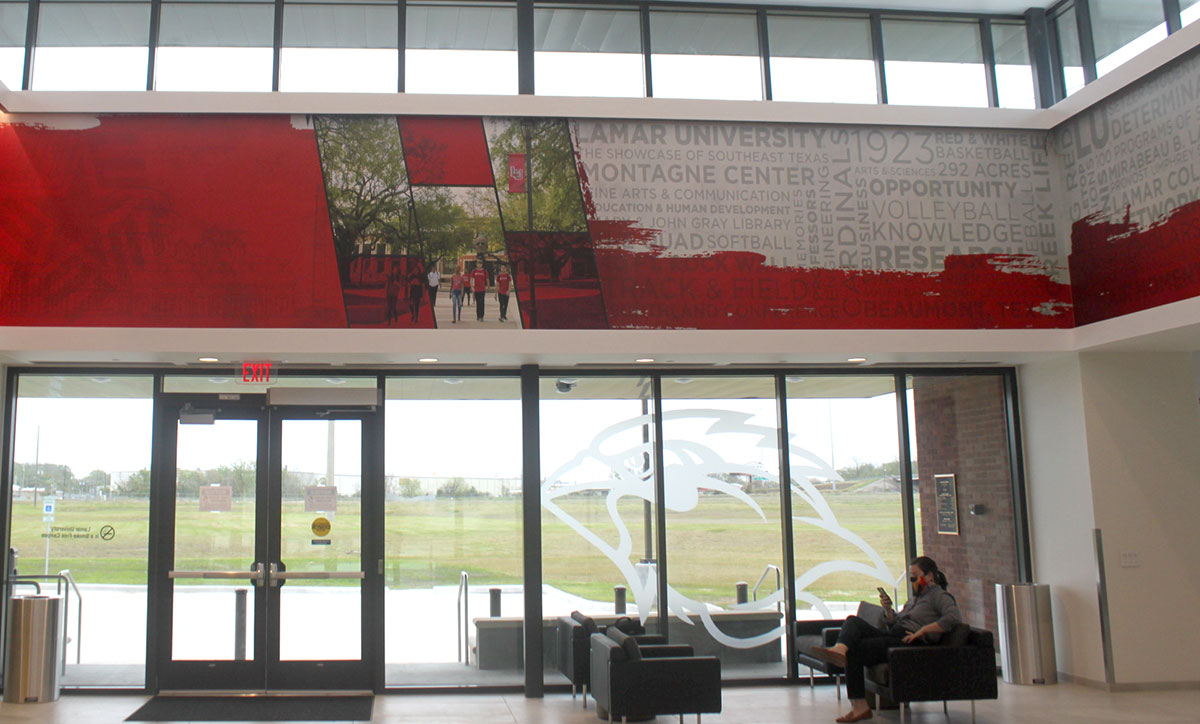 Lamar University will host the grand opening of its new Welcome Center at 1 p.m., March 25.
The 6,334 square feet building is located at the corner of Jim Gilligan Way and Rolfe Christopher Drive.
In the lobby of the center, there is a self-service kiosk where prospective Cardinals can view exhibits that highlight various aspects of campus life.
Also included in the building is a 40-seat theater, with the capability to expand to 60 seats, that will show an introductory film to visitors.
The building will house the portion of the admissions department that previously resided in the Herman Iles Building of the John Gray Center, with seven staff offices and a workroom for the LU Crew, the student campus tour team.
The entrance facing Rolfe Christopher is highlighted by the "Cardinal Column," a sculpture by artists Carter Ernst and Paul Kitterson. The piece is constructed from multiple stainless-steel pipes that rise 12 feet from the base, and bend and twist to create a tree formation. In the center are smaller stainless-steel rods that are molded into the shape of a bird's nest.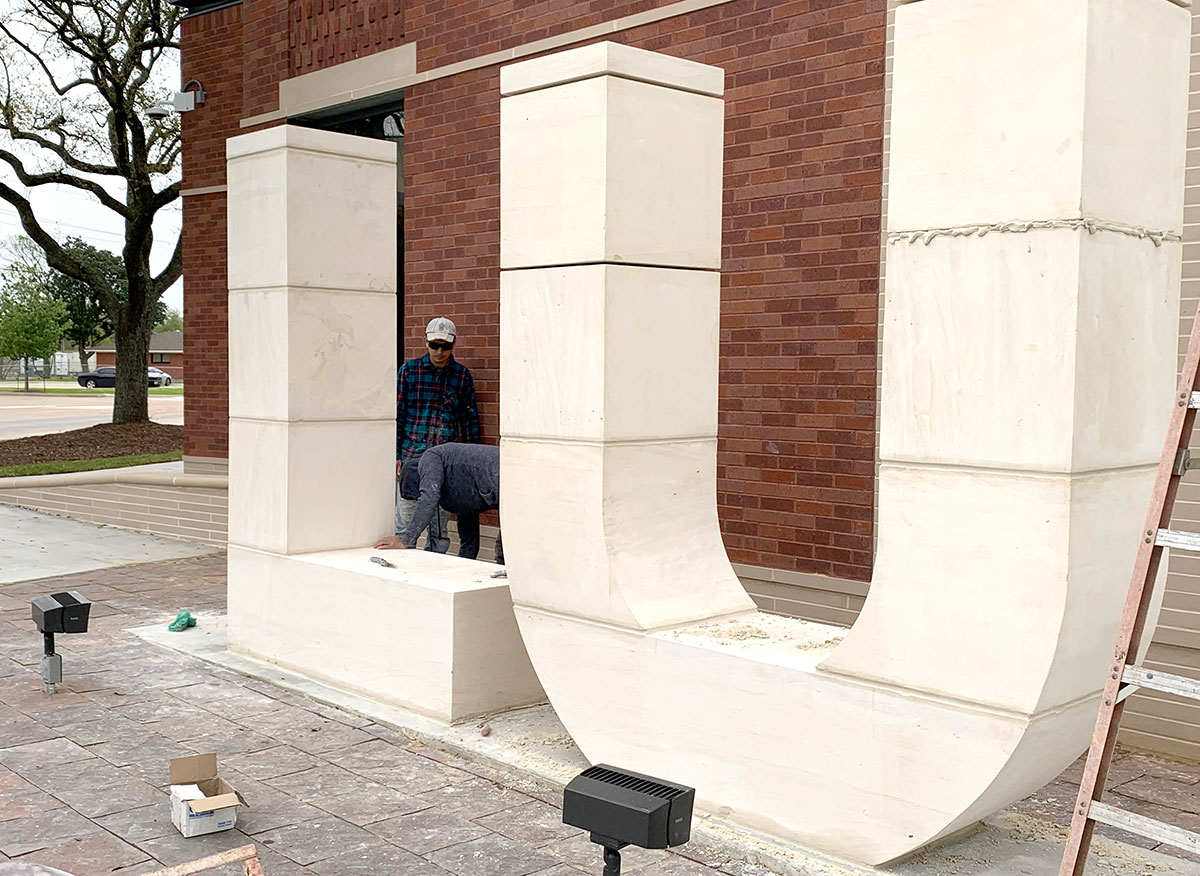 A large LU stone sign also is a feature of the entrance.
Tracie Craig, Welcome Center director, said the building is all about accessibility and being the first place for visitors to stop to learn about Lamar.
"In the Iles building, we were a little bit tucked away and people didn't necessarily know where to go," Craig said. "So, when they come here, whether they're looking for somebody specifically — we know how to direct them. We'll have a large map out here where we can say, 'Here this is your route to where you want to go.' Or, if they're coming for an event, we have a security officer who will help us direct them to where they need to be.
"We want people to know that this is the place to get the right answers. Whatever your question is, start here. We'll get there. If we don't have the answer, we'll send you to the person who does."
For more information, visit www.lamar.edu/admissions/campus-tours.