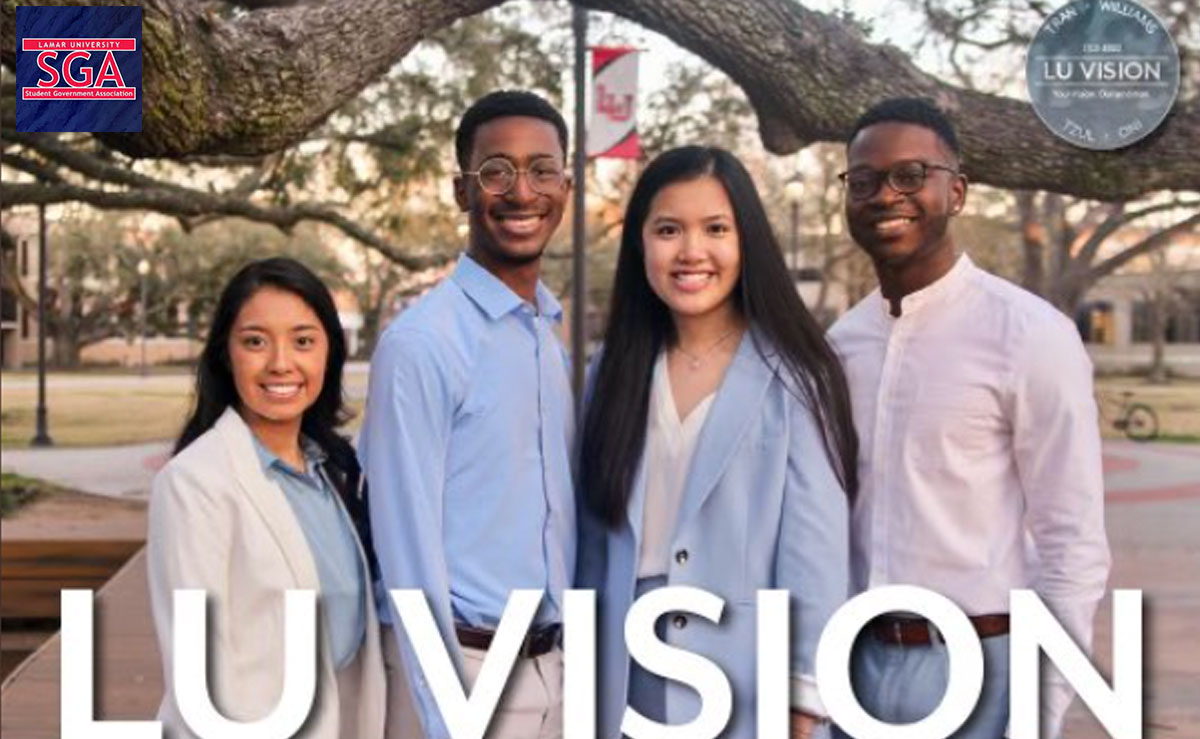 Lamar University's Student Government Association elections closed March 25 at 5 p.m. with the LU Vision campaign winning all of the executive positions for the 2021-2022 school year.
Tiffany Tran won the presidential spot, earning 604 out of 988 votes cast, which equates to 61.1 percent of the total vote.
David Williams won the vice-presidential race, earning 586 out of 945 votes (62 percent of the total vote.)
Jane Tzul won the secretary-treasurer race, earning 508 out of 941 votes, for 50.4 percent of the vote.
In class senator elections, Ayokunle Oni will fill the senior class senator postion and Tarshaye Flakes will be junior class senator.
Sophomore class senator candidates Oluwatomisin Egbewale and Destini Hearne tied with 46 out of 111 votes cast and there will be a runoff election starting at 8 a.m., March 31, and ending April 1 at 5 p.m.
For more information, visit lamar.edu/sga.