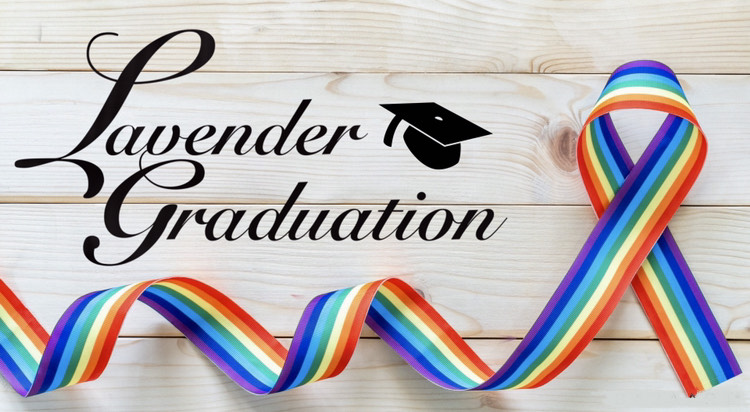 Lamar University will hold its first Lavender Graduation in May. The event is expected to occur alongside university graduation at the end of the spring semester.
Andre Favors, Instructor in the Department if Communications and Media, said he is working with the Office of Global Diversity and Inclusive Excellence to secure a yearly anonymous donation to fund Lavender Graduation and other LGBTQ+ programs.
"This gives folks an opportunity to share and celebrate their accomplishments with folks who are like minded and supporting of their identity," Favors said. "We are providing other minority groups these celebrations, and I think that any group that would like to be recognized this way should have that opportunity."
According to the Human Rights Campaign, "Lavender Graduation is a cultural celebration that recognizes LGBTQ students of all races and ethnicities and acknowledges their achievements and contributions to the university as students who survived the college experience."
The establishment of Lavender Graduation is another step towards Lamar's ongoing promise of inclusivity, Favors said.
"By highlighting that (Lamar University) supports and values LGBTQ+ students and their allies, it demonstrates that we are very mindful of diversity and the importance of celebrating all of our students, and their uniqueness and value to our community," he said.
LGBTQ+ Students of Lamar president is helping to organize the event.
"It's important for people to see that representation, and maybe they'll think, "Hey, I can do that too,'" Alex Whitney, LGBTQ+ Students of Lamar president, said.
Lavender Graduation will consist of a luncheon, and will tentatively feature Joshua Davis, LGBTQ+ advocate, as guest speaker. Students participating in the event will receive a stole or cord to wear with their graduation attire.
To participate in Lavender Graduation, email afavors@lamar.edu.
For information about LGBTQ+ events, follow lgbtqoflamar on Instagram and Facebook.