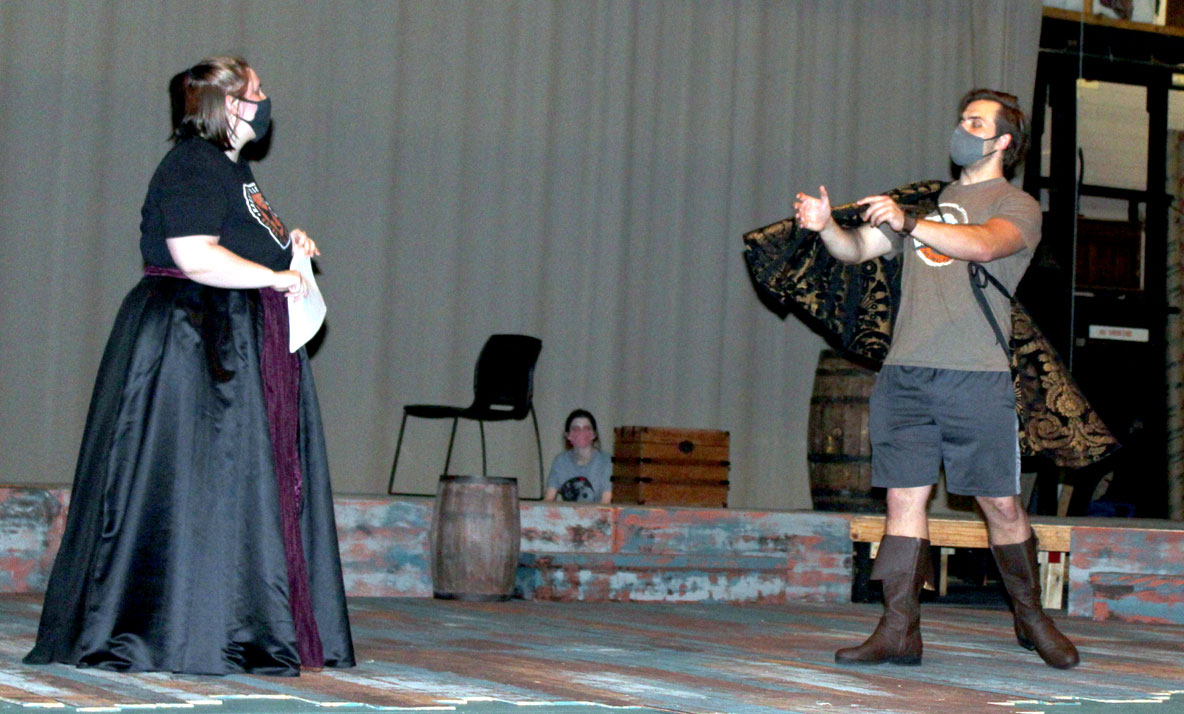 Lamar University's department of theatre and dance will present "Twelfth Night," April 8-10 at 7:30 p.m., and April 11 at 2 p.m. in the University Theatre.
William Shakespeare's play follows a love triangle between three sailors — Olivia, Cesario and Orsino. However, Cesario is actually Viola, a maiden disguised as a man.
The show's themes of change and acceptance are relevant to many people's lives, guest director Alan Brincks said.
"I hope (audiences) take away a different appreciation, not only for Shakespeare, but also for how things change over time, and how we can honor the past and where we've came from, while continuing to move forward at the same time," he said.
The show also deals with the complexities of sexuality, Tyler Rooney, who plays Toby and Orsino, said.
"You have Viola, who is portraying herself as a man, Cesario," he said. "Orsino falls in love with Viola, but he doesn't acknowledge it because he thinks she's a man. You realize that who a person is, fundamentally, is more important than what they are."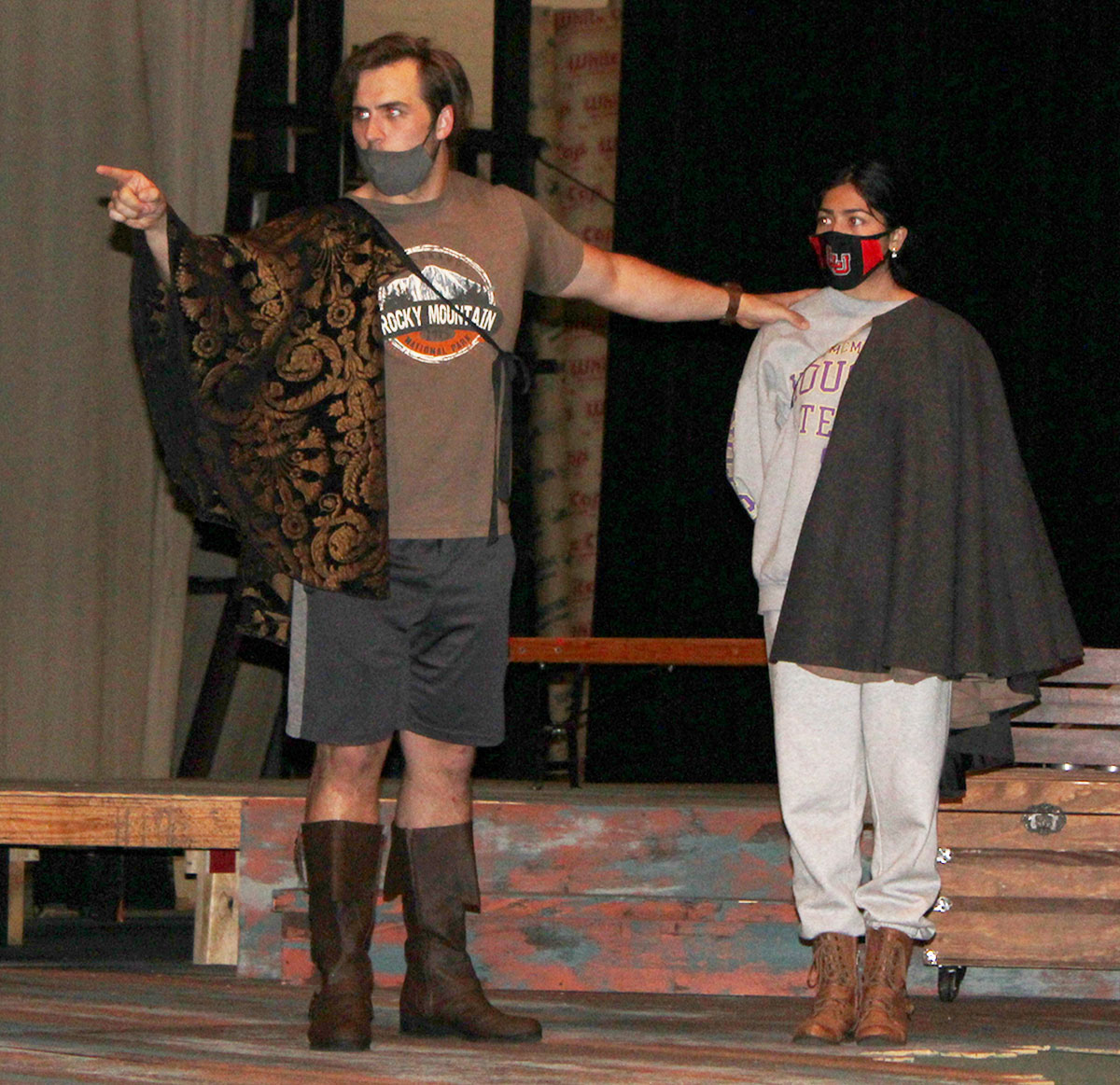 Because of COVID, the show has been limited to six actors with each portraying two characters.
"We have six actors playing all the roles, so they're flipping back and forth between characters," Brincks said. "Some of them are even playing different-gendered characters."
The ability to portray two characters at once is a skill the actors worked hard to perfect, Rooney said.
"There will be some craziness on stage because we will be playing so many characters," he said. "All the actors have been trying really hard to develop shifts between each character. By the very end, all the characters, technically, have to be on stage at the same time, and that's where it can start to get confusing."
COVID has also affected the way the actors rehearsed.
"We'll get into these long, full-page speeches, and as we're talking our masks slowly slide down our faces," Rooney said. "If it gets past our nose and is about to fall past our lips, we'll have to stop our monologues to pull it back up and then continue."
Brincks said he would like audience members to keep in mind the importance of dialogue in Shakespearean plays.
"Shakespeare uses a lot more language because he didn't have the technology to incorporate the visual elements on stage," he said." It's all about the words. It takes a little getting used to, but these actors have done a great job heightening that language so everyone will be able to understand."
Seating is limited for social distancing, and masks are required for the audience and actors.
Tickets are $10 for LU students, $10 for faculty staff and seniors, and $15 for general admission.
To purchase tickets, visit lamar.edu/lutdtix, or call 409-880-2250.