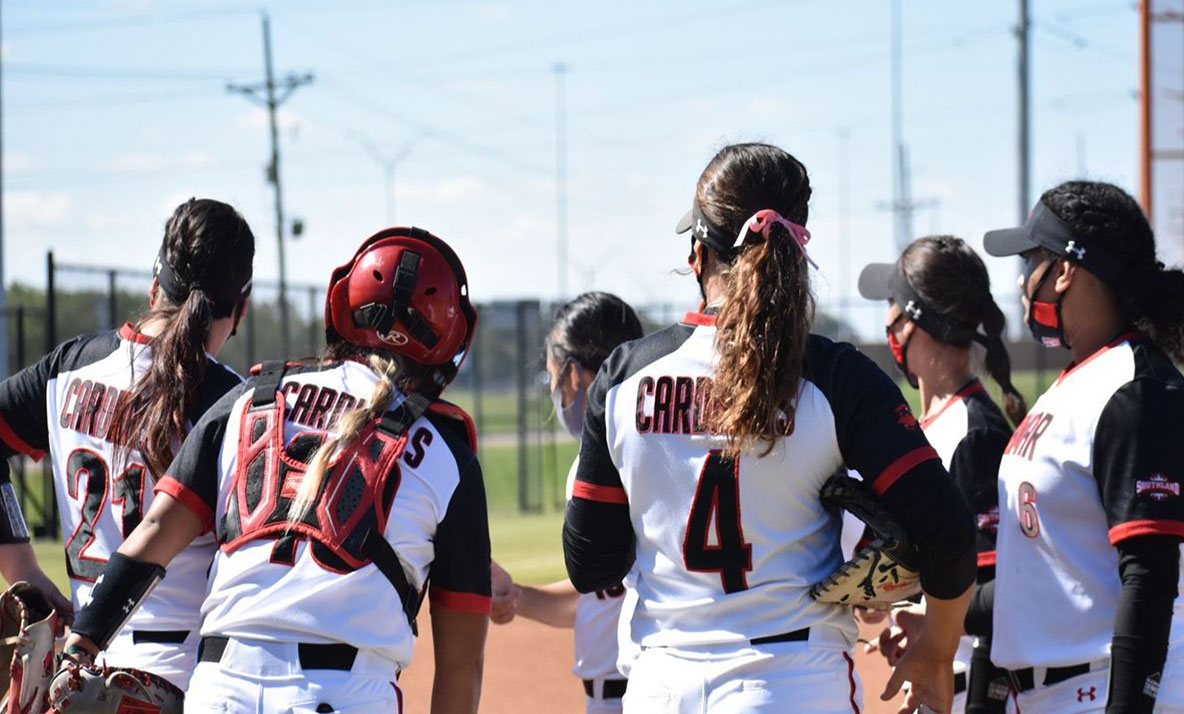 After 338 days without softball, Lamar softball returns to action on Friday to open the 2021 season. The Cardinals will then return to Beaumont to host contests on Saturday and Sunday as they host UTSA and Texas Southern in doubleheaders.
In its 2021 opener, LU is pitted against the Cougars at 2 p.m. and 4:30 p.m. CT on Friday the 12th. The Cardinals will then host UTSA on Saturday with first pitch times for 1 p.m. and 3 p.m. Lamar closes out the weekend on Sunday the 13
th
 with a doubleheader against the Tigers at 1 p.m. and 3 p.m.
Broadcast Information
Houston will live stream the games on Friday on ESPN+ with Matt Pederson at the PxP spot and Kyle Wormington at the color spot.
The four contests in Beaumont will be stream and links can be found

 

here.
Scouting ReportHouston2020 record: 
16-7, 0-0 AAC
Series record:
Houston leads 10-3
Last outing: 
The Cougars down the Cardinals, 6-0, in Houston on April 3, 2019.
Key player/stat: 
Last season the Bobcats recorded 168 hits and 35 doubles and five triples while hitting .304 on the season and limiting opponents to .237 at the plate.
UTSA
2020 record: 
14-11, 1-2 CUSA
Series record:

 
UTSA leads 10-3
Last outing: 
The Cardinals held onto a 7-6 victory over the Roadrunners on March 10, 2020.
Key player/stat: 
UTSA is led by Celeste Loughman and Riley Grunberg as they were named to the 2021 Conference USA Preseason team.
Texas Southern
2020 record:
 8-14, 0-0 SWAC
Series record: 
Lamar leads 5-3
Last outing: 
The Tigers captured the doubleheader sweep over the Cards on February 29, 2020.
Key player/stat: 
Texas Southern is lead by a pair of First Team Preseason All-Conference members in pitchers Naomi Reyes and Destiny Ricks.
For the latest news and information on the Cardinals, follow Lamar Softball on Twitter (@LamarSoftball), Facebook (Lamar Softball), Instagram (@LamarSoftball) and lamarcardinals.com/sports/softball.