Business owner wants to be judged by quality of her business, not color of her skin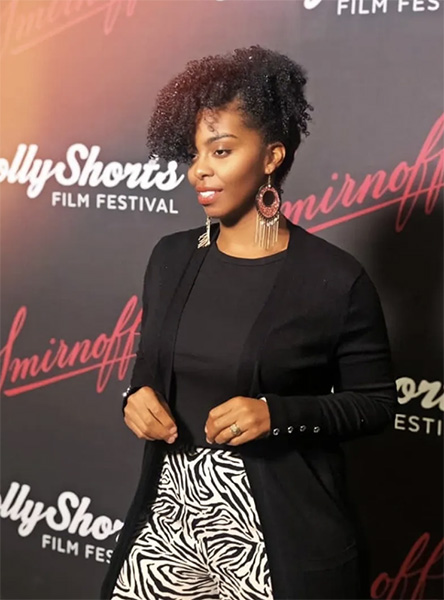 Whitney Valcin says she is not a black business owner and casting director, rather she is a business owner and casting director who happens to be black.
Valcin started her business, Arts in the South, in 2020.
"I try not to look at it as just a black-owned business because sometimes, I think that it unfortunately puts us black-business owners in a box," she said. "By that I mean that people sometimes think, 'This is a black-owned business, so this person should only cater to black people.' I do not agree with that.
"Yes, I am a black woman, a very proud black woman, and I am a business owner. However, I teach everybody in this business. I do not want to be put in a box or only supported during Black History Month."
Valcin said that she is still fighting her way out of the metaphorical box as a black woman in the white male-dominated field of casting directing,
"Sometimes Hollywood thinks I can only cast black films, which is very incorrect," she said. "So, they only assign black casting directors with black films. I try to get out of the box of, I am a black casting director. No, I am a casting director, but I am also black."
Valcin said that this ongoing battle in the field of casting has changed over the years but still has a long way to go.
"It is very rare that you will see a black casting director casting a decent film or show that is non-black," she said. "However, you are going to see directors who are non-black cast black films, and they will get to cast the bigger black films as well. That is the issue. Black casting directors are not getting the white projects to cast, but are hardly getting the black projects to cast either."
Despite all this, Valcin said she a proud black woman and is excited about the future of both of her business endeavors.
"Arts in the South is a virtual education hub in which we teach teens, kids and adults how to get into acting, filmmaking, music production, and the media and entertainment arts," she said. "Right now, we have virtual classes. The classes are a lot of the times taught by instructors who are based out in Los Angeles and New York."
Not having the resources to get into the entertainment arts industry when she first started is what gave her the idea to start her business, Valcin said.
"I did not have the resources here available," she said. "So, I always knew that there were people who wanted to break into acting and filmmaking, but also did not have the resources available or did not know how. People would always ask me how I made it. I was leaning toward the idea years ago, and it became official in 2020."
Arts in the South was originally planned to be a summer camp for kids, but because of COVID-19, it became an online company.
"Virtual is cool in the aspect that, we can do activities from home and reach people from all over the world," Valcin said. "This past Saturday, we had an acting class for kids and teens, and our guest instructor, Aria Brooks, who is an actress in the Nickelodeon show 'All That,' taught them how to do improv acting.
"In most of our classes, half of the kids are from Southeast Texas, and the other half are from all over the world. We even have a couple of kids tap in from Ghana, Africa. However, we are limited to doing certain things, so hopefully when COVID clears up, we will be able to do in-person events as well."
Valcin said that advice she has for young entrepreneurs, in both the business and film industry, is to assess your passions.
"Know why you start your business and why you started acting," she said. "You have to know your business will not always be successful, and you may not become the next Brad Pitt in the first year or two. For black business owners and actors, we sometimes have to work harder than our white counterparts, which is very unfortunate, but it is the reality so keep that in mind.
"If you focus on those things and your core values, you will have no place to go but up."
For individuals trying to get into the film industry, Valcin can be reached through her website iamvavay.com, or visit artsinthesouth.com.