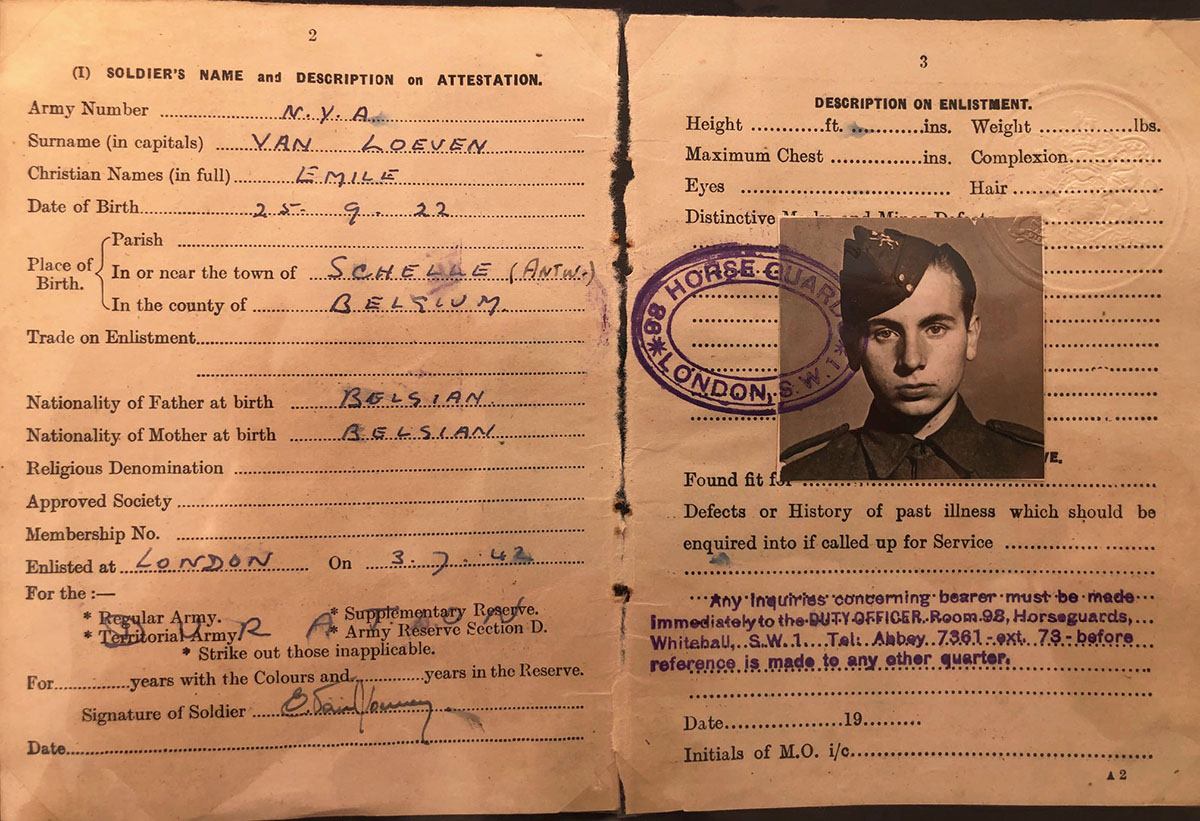 Growing up in Belgium, Lauren Van Gerven remembers going to her grandparents' house for dinner every Sunday evening.
Before or after dinner, as the family sat talking, Van Gerven's grandfather, Leonard Sonck, would tell stories from his life during World War II, when he traveled from Belgium to England through Portugal at age 18 to escape the German occupation.
"As a kid, I remember I used to like looking through his picture albums — he had albums from almost every year dating back to the late 1890s all the way to present time," Van Gerven said. "I was automatically drawn to those World War II years and it was natural that I would ask questions about that. I was lucky because, of course, there's a lot of people who don't like talking about those type of experiences, but my grandfather actually did enjoy talking about it, because I think it was a bit of an adventure for him."
Van Gerven, who earned a degree in communications and an MBA from Lamar University, used the stories she heard as a child and wrote 'The Evader,' a self-published first-person account of her grandfather's life during WWII, released in December 2020. 
Leo, as Van Gerven refers to him in her book, traveled from occupied Belgium through France before he was captured at the Spanish border and imprisoned in a Spanish concentration camp for a year. He was released and traveled through Portugal to England, where he joined the Free Belgian Forces and was given an opportunity to become a Special Operations Executive agent who parachuted into Belgium and participated in sabotage missions against the Germans.
Van Gerven said she knew she wanted to write the book for a while, and after receiving a journalism degree from Lamar, she felt that she had the skills to pursue the idea.
"I knew that it wouldn't be easy without my grandfather around anymore," she said. "But I was very lucky that I had a lot of documents that he left behind. He was a very good record keeper." 
Van Gerven said her grandfather had books of stories from friends who were in the Miranda de Ebro concentration camp in Spain with him. He had highlighted everything that applied to him and his journey, helping her to piece together his life during that time.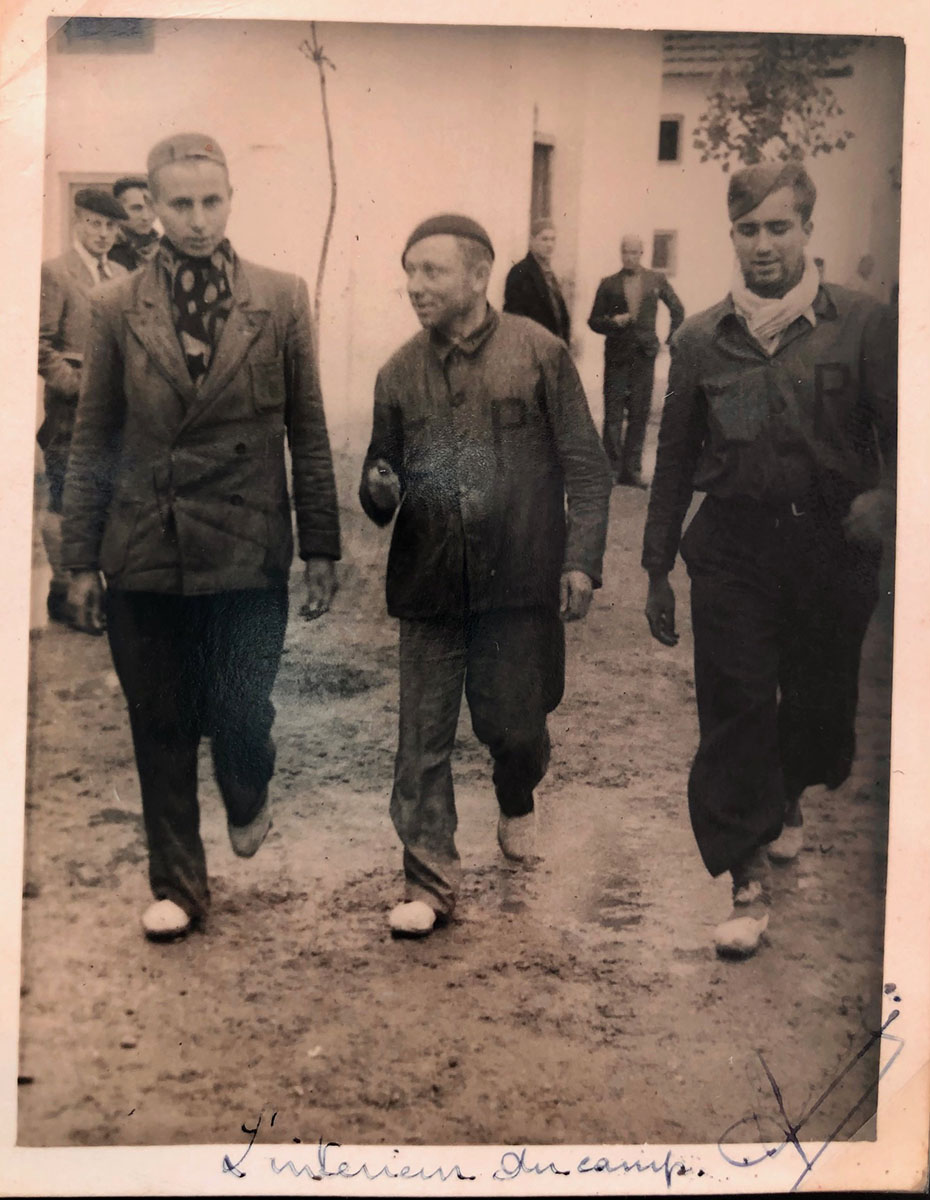 "I can't remember exactly when I decided to write a book about, but I know it's been something that was on my mind for quite a while before I eventually started working on it," she said. "When I did start working on it, it took me a little while because it was so much research. I think I underestimated it a little bit.
"It wasn't just the research about the story, but also about the time (period) as well, because, obviously, I wasn't around in the 1940s. My grandfather's not around anymore (Leo died in 2006), and neither is my grandmother, so it was very difficult to try to be as accurate as possible."
Van Gerven said she struggled with the book at first because she was trying to stay as close to the facts as possible.
"At some point I realized that, one, it's impossible for it to be 100 percent accurate, and, two, it won't read very well," she said. "If I stick to all the facts, it will be like a book report, so I decided to at least color it in a little bit more. Once I made that decision, it started writing a lot more easily for me." 
The book took approximately a year-and-a-half for Van Gerven to finish, she said. After leaving her job in Texas in early 2020, Van Gerven decided to visit her parents in Portugal during the pandemic.
"There were definitely times between where I didn't work as intensely on it," she said. "I think the last three, four months was whenever I spent the most amount of time working on it because I had the luxury of being here (in Portugal) and having the time to focus on it." 
Van Gerven said her family has been supportive of her ambition to write her grandfather's story. Her mother — Leo's daughter — helped Van Gerven by telling her stories that she had heard throughout her life.
"Anytime I couldn't remember something that my grandfather had said, I could go to her and even my dad, because my dad was there as well for those Sunday dinners," she said. 
Van Gerven said that while writing her book, she learned a lot about her grandfather and felt closer to him.
"As a part of the research I did, I wrote to the British government to get his army records unsealed," she said. "They will only unseal them if the person has already passed away and you can prove that the person is deceased, or if it's been more than 100 years past their end of service.
"It took a little while to send in the documentation — probably six weeks or so. But then getting that report was really neat, because it was about whenever my grandfather was in training to be a special agent. It gave very detailed descriptions about his personality, so it was really neat to read this account written by somebody else about my grandfather back in 1942."
Van Gerven had wanted to recreate her grandfather's journey from Belgium through France, Spain and Portugal to England, but was unable to go to every location due to the ongoing COVID-19 pandemic.
"I was only able to go to the places in Spain and Portugal that he had been to, but the most important for me was I wanted to visit the place where he was in the concentration camp," she said. "I'm really glad I went, but it was a bit of a disappointment to be honest because there's not really a big memorial — there's not a whole lot left of the actual camp, there's about two broken down buildings and they didn't really preserve it very well.
"Even though I got to stand there and really be at the same spot, I kind of hoped that I would have a bigger emotional feeling, but I didn't really get that. But I'm glad I went. It was neat to see that, 'Wow! This is the place where this camp stood, where my grandfather spent a year in prison.'"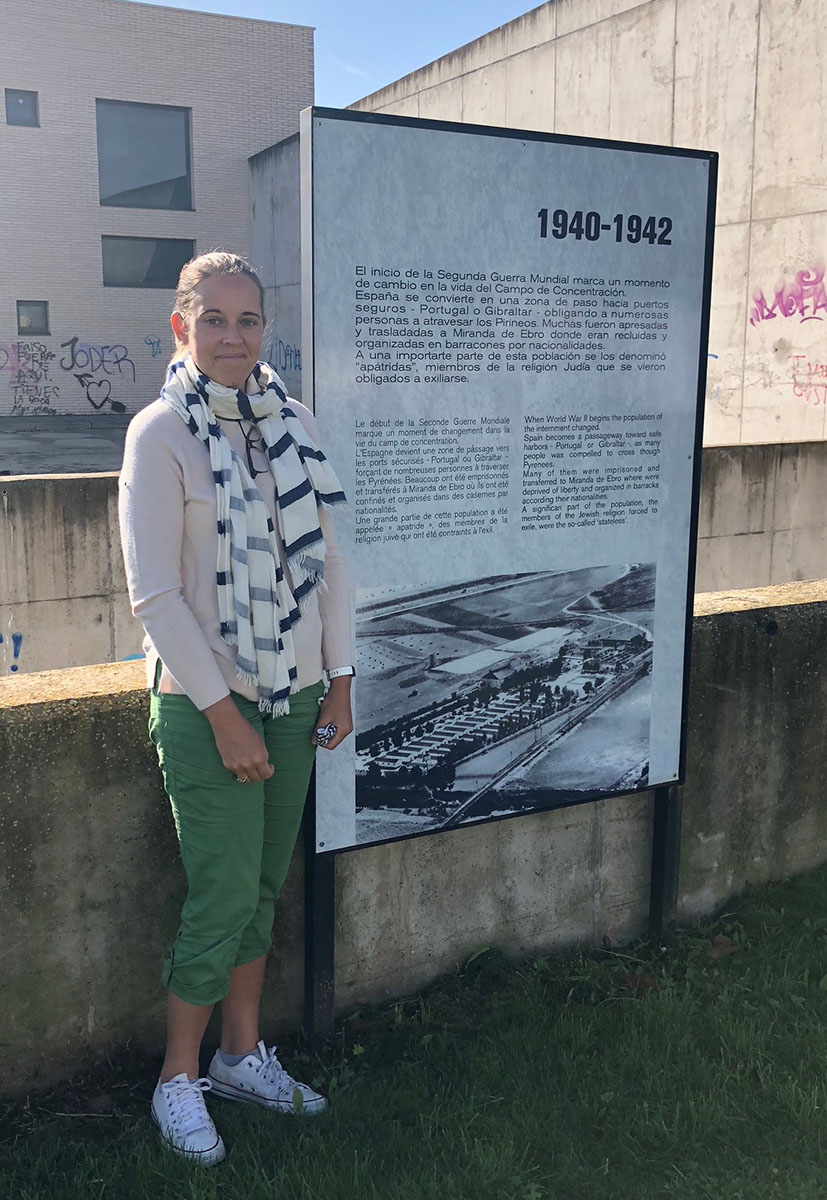 Van Gerven said she hopes to complete the entire journey once the pandemic is over, and is looking forward to going to London, where she has the exact addresses where her grandfather stayed.
'The Evader' is a self-published book through Amazon. Van Gerven said she decided to self-publish it because she didn't want to go through the process of finding a literary agent.
"By the time I finished writing it, I was just ready to get it out there," she said. "I looked into my options and decided that was the way I wanted to go."
Van Gerven, who was University Press editor, said, for now, she plans to leave the novel as it is, but one day she might do another edition of it.
Leonard Sonck passed away when Van Gerven was 15. She said she hopes her grandfather would be proud of the book. As more people who lived through World War II die, Van Gerven said it's important to tell those stories. 
"There's still so many good books being published about World War II stories, and I think there's still a very big interest in that time period," she said. "There's not that many people left who lived through those days and it's very hard to write about something you didn't experience firsthand.
"This is the type of story that's not talked about a lot. I think you usually have stories about people who have a more traditional story in World War II, whereas this is a story that's not really talked about. I think it's worth reading just for that reason alone, just to learn a little bit more about history and see a different side of it because there's so many sides, so many stories from World War II."
"The Evader" is available at
amazon.com
in paperback for $13.95.