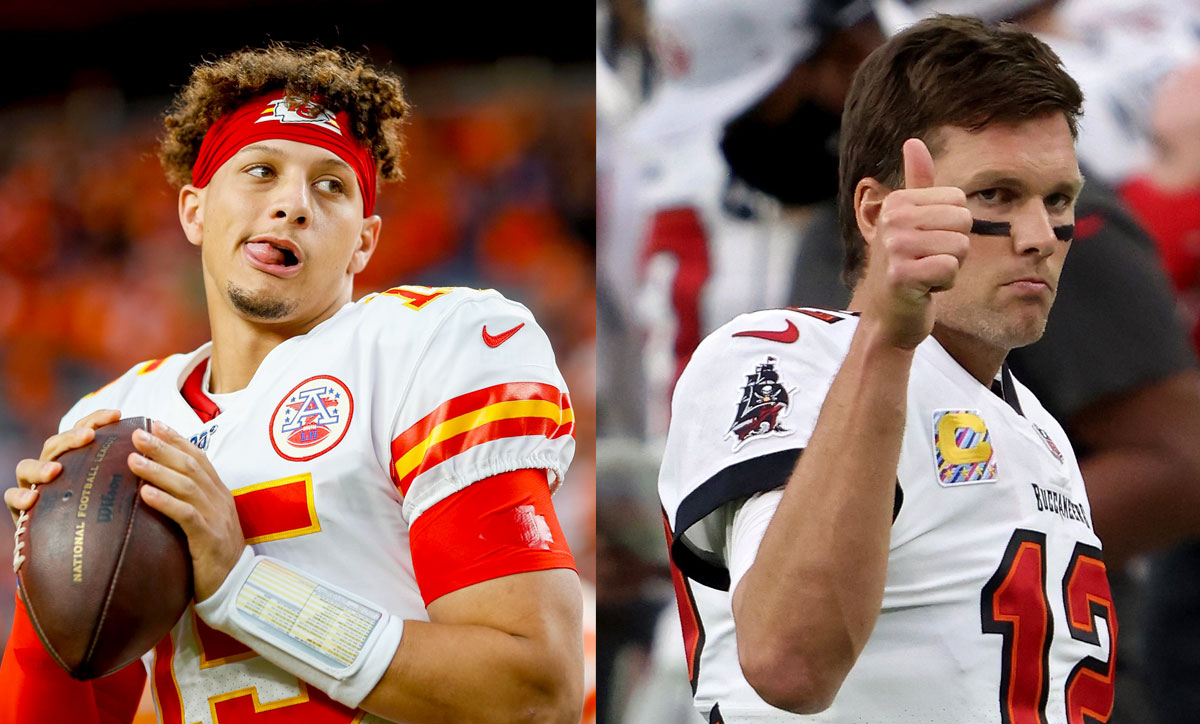 Mahomes looks to top Brady in Super Bowl LV
After a long and tumultuous year full of challenges, the NFL season finally comes to a thrilling conclusion this Sunday. The reigning champion Kansas City Chiefs are set to take on the Tampa Bay Buccaneers in Super Bowl LV. Both teams are stacked with top-tier talent, so it should be a great game. I'm taking Patrick Mahomes and the Chiefs going into the matchup, but there's a strong case to be made for either side.
The competition
Kansas City finished the regular season with the league's best record at 14-2, clinching a division title and the No. 1 seed in the AFC. The team ranked first overall in total offense, thanks to superstar quarterback Patrick Mahomes, wide receiver Tyreek Hill and tight end Travis Kelce. This trio became nearly unstoppable, creating mismatches every time they stepped onto the field. While the Chiefs defense was average on paperm at 15th overall, safety Tyrann Matheiu and defensive tackle Chris Jones are both leaders for the unit, impacting the game on every single snap. 
The Tampa Bay Buccaneers should be more than a worthy opponent. After winning six championships in New England, Tom Brady joined the Buccaneers and guided them to an 11-4 record this year. Brady has always been a great quarterback, but now he's working with the best offensive weapons he's ever had in receivers Mike Evans and Chris Godwin, as well as running back Leonard Fournette. Tampa's defense is where the team really shines though. They were the sixth-best defense in the league thanks to standout linebackers Shaquil Barrett and Jason Pierre-Paul. Their secondary is also strong with Carlton Davis and Jordan Whitehead, but they face a real challenge against the star-studded Kansas City offense.
Keys to the game
Kansas City enters the weekend as the favorite to win it all. They've been unstoppable all season but somehow turn up the intensity even more come playoff time. Despite a narrow victory against Cleveland (a game in which the Chiefs had to play their backup quarterback), they really showed up against a strong Buffalo Bills squad in the AFC championship game. They've been dominant when Mahomes is in, and there's little reason to think that will change. As for Tampa Bay, one could argue that they've played down to their competition and been bailed out by less-than-stellar officiating and opposing playcalling. Whether this is true or not, the Buccaneers still aren't nearly as dominant as Kansas City.
There's only two ways for Tampa Bay to win this game. The first of these is for their defense to shut down, or at least limit, the Chiefs' star trio on offense. While it could happen, Kansas City lit up the Buccaneers' defense when the two teams met in week 12. The team logged 543 yards of total offense and their stars routinely burned the Tampa secondary in coverage. Even though Tampa Bay has a great defense, it's still no match for the Chiefs' explosive offense. That brings up the second path to a Buccaneers win on Sunday. Brady and Co. will have to go punch for punch with Mahomes' offense in a shootout. If the Bucs can keep up then they have a fighting chance, but that is a daunting task to take on.
As the reigning champions, the Chiefs have a real chance to defend their title and go back-to-back. They have experience on the biggest stage after their Super Bowl victory last season, even overcoming a 20-point deficit in last year's game. Kansas City has shown that they can deal with the immense pressure that comes with playing in a Super Bowl. As for Tampa Bay, very few of their players aside from Brady and Jason Pierre-Paul can say they've played in a Super Bowl before. While they are all pro athletes, nerves can still get to anybody, meaning Kansas City has a definite advantage having been here before.
Changing of the guard
The biggest storyline for Sunday is the quarterback duel between Brady and Mahomes. The dichotomy between them is quite clear. The 43-year-old Brady is an all-time great with six rings to his name over the course of his 21-year career. He's known for his poise under pressure and has two decades worth of footage on his highlight reel. By contrast, Mahomes is just in his fourth season, but already has an MVP and a Super Bowl win to his name as well. He's the prototype for the modern quarterback with a cannon for an arm and the ability to scramble and extend plays when necessary.
This meeting could be the moment that starts the transition from the old face of the NFL to a new one — a changing of the guard for the football world. While Brady is widely regarded as the Greatest of All Time, Mahomes has the potential to catch Brady and even surpass him in the future. Two rings in his first four seasons would be a phenomenal start to Mahomes' career and could even help add him into the GOAT conversation at a very early stage. Winning this game is probably the best chance Patrick Mahomes will get to try and dethrone the current GOAT.
Maybe I'm taking the safe bet by choosing Kansas City as our Super Bowl LV winners. All things considered, it'll take a masterful performance for anyone to have a chance against one of the greatest offensive teams ever assembled. Brady might be an NFL legend, but mark my words, Mahomes and the Chiefs will be even better.