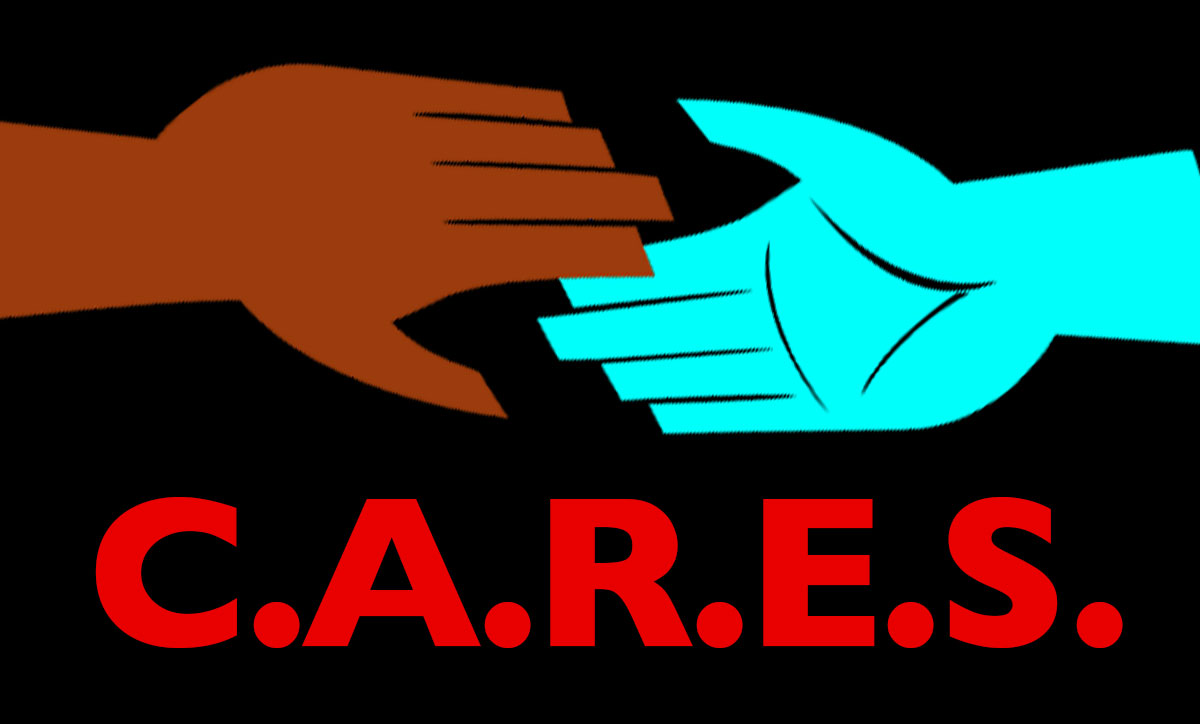 The deadline for C.A.R.E.S., a new faculty/staff mentoring program from Lamar University's Multicultural Student Retention Program and Services is Feb. 22.
The program offers students a mentor for one year to help get the resources they need on campus.
"This program will give students that extra confidence and an extra boost that they need to continue to be successful," Mya' Lesley-Drakeford, coordinator of diversity and multicultural student retention, said. "And make sure that they get a degree."
The application process involves some matching questions, Lesley-Drakeford said.
"There are fun questions, like, 'Where's your favorite vacation spot?' 'What are your outside interests outside of academics?'" she said. "But also, serious questions at the same time to find that perfect match."
The mentees and mentors will then be matched based on the answers from their application.
"They're probably going to get matched towards the end of March, early April," Lesley-Drakeford said. "Our goal is actually to have a luncheon. Then the mentors and mentees can meet each other."
Having a mentor can help students in different ways and push them to a new level outside of their comfort zone, Lesley-Drakeford said.
"Sometimes, there is a lack of communication between students and faculty or staff," she said. "This program will help build those connections and dealing with different networks."
Depending on how they decided to meet, the mentees and mentors will meet one or two hours for at least once a month.
"I'll have regular check-ins with the mentors," Lesley-Drakeford said. "Then I will sometimes do bi-weekly check-ins with the mentees, just to make sure that they have that connection and are building those relationships with their mentors."
The program is geared towards Lesley-Drakeford's three advising programs, Men of Excellence, Women of Excellence, and UNIDAD Scholars.
"The main purpose of this program is to help with retention for Black students and Latinx students," Lesley-Drakeford said. "This program is another way to help make sure those students are doing well academically and socially."
After the year is done, the program will open applications again.
"(Students) can continue to have their mentor-mentee relationship outside of the program," Lesley-Drakeford said. "You can have the mentor beyond college, or you can have this mentor just for your college years. The one year just gives everyone the opportunity to become a mentor, but also for mentees to have the opportunity as well, because students come and go all the time."
Students and faculty or staff will have a better understanding of each, Lesley-Drakeford said.
"The whole benefit of this program is to share your experiences," she said. "Having a mentor can make your experience in college even better, and it can help you in different ways that you would have not done on your own."
For more information, visit www.lamar.edu/multicultural-student-retention/mentoring/facultystaff-mentoring, or email msrps@lamar.edu.