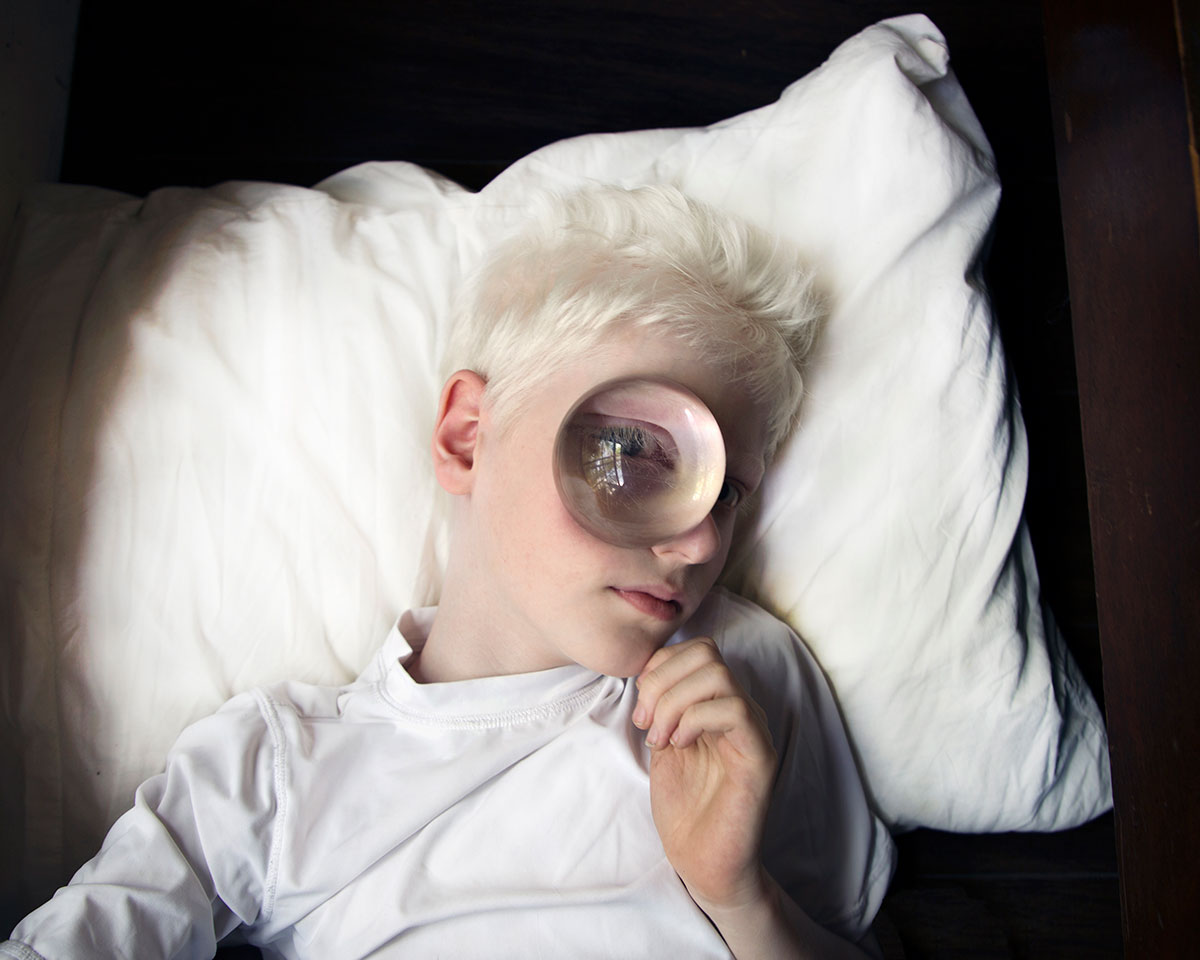 Wesley is "an ordinary boy with an extraordinary appearance."
He is the subject of Cathy Spence's latest photo series, "The Crooked Eye," which will be on display beginning Feb. 6, at The Art Studio, Inc. in downtown Beaumont.
"The Crooked Eye" aims to provide insight into the adolescence of Spence's son, Wesley, who has oculocutaneous albinism, a genetic condition characterized by a lack of melanin production, as well as vision problems. Along with the characteristic pale skin and white hair, Wesley has strabismus, more commonly known as a "lazy eye." It was Wesley's insistence on calling it his "crooked eye" that gave the series its title.
Spence said she hopes that by showcasing Wesley's ordinary life, people will look past his distinctive exterior and see the person within.
"Popular media often portray individuals like Wesley as 'other-worldly, magical, and sometimes evil,'" Spence said.
Such a stereotypical presentation of albinism is exactly what Spence is trying to avoid, she said. In order to prevent the exploitation of Wesley's individuality, Spence took the opportunity to photograph him beginning at the age of 11. Now almost 14, Wesley's time in front of his mother's camera will begin to lessen, she said. The series is more of an encouragement for Wesley, while dealing with the difficulties of adolescence in combination with the hardships caused by his extraordinary looks, she said.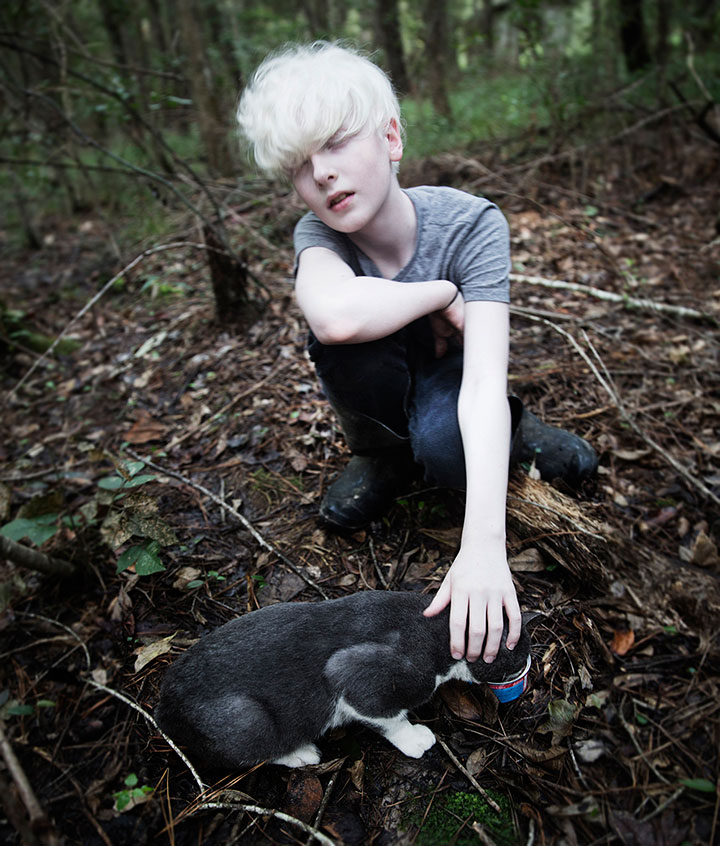 A graduate of Lamar University's art department, Spence said she struggled when she first chose to pursue photography.
"I knew that I wanted to choose a major in the art department, but I wasn't good at photography at first," she said.
Spence took an introductory photography course and loved it so much that she went back to take the next level. Spence graduated in 1997 and has since shown her work in galleries across Texas, including the Wittliff Collection of Southwestern and Mexican Photography, the Museum of Fine Arts in Houston, the Humanities Research Center at the University of Texas and the Stephen L Clark Gallery in Austin.
"The Crooked Eye" will be her second solo exhibition at The Art Studio, her first being a series titled, "Saints and Satyrs," that took place in 2000. 
For anyone with a desire to delve into photography, but who feel intimidated, Spence said to take the time to study photographs. Spence said she spent hours poring over photography books. She said that is better than the fast-paced browsing of the internet.
"Social media and the internet have put photography at our fingertips, but these sites are really designed for taking in a lot of information without truly understanding it," she said.
Excessive screen time has been proven to damage eyesight and decreases attention span, Spence said.
"The way the internet is used, your eyes never rest," she said.  
"The Crooked Eye" open with a virtual reception, Feb. 6, and will be on display through Feb. 27.
The Art Studio, Inc. is located at 720 Franklin in Beaumont.
For more information, visit www.artstudio.org.
For more on Spence's work, www.cathyspencefineartpphotographs.com, or on instagram @cspence.art.