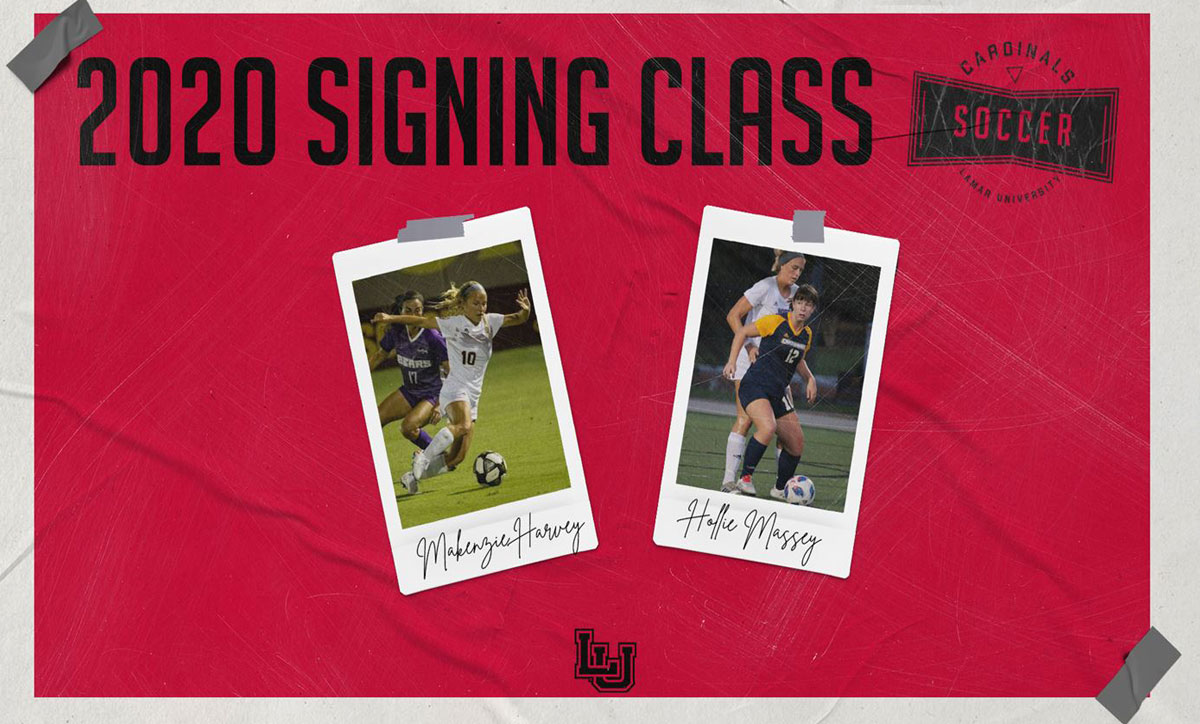 After returning most of its offensive explosiveness, head coach Steve Holeman and the Lamar University Cardinals women's soccer program are adding to their offense with the addition of two midfield transfers to the program. Makenzie Harvey (Arizona State) and Hollie Massey (UT-Chattanooga) will join the team for the Spring 2021 semester and look to make an immediate impact for the Cardinals.

Makenzie Harvey – Midfield – Pflugerville HS/Arizona State (Liberty Hill, Texas)

Harvey arrives in Beaumont after one season at Arizona State that saw here record action in 12 contests. She recorded 234 minutes of playing time as a Sun Devil and saw her first collegiate goal and appearance come against Tennessee Tech.

A high school standout in the Central Texas scene, she lettered three times at Pflugerville. Harvey helped led her previous high school, Hendrickson, to a Class 6A state title in 2017. She earned numerous honors including All-District Academic, All-District MVP and Central Texas Player of the Year.

"We are really excited about the addition of Makenzie Harvey to our program this spring," said head coach Steve Holeman. "She is a very quick, creative attacking midfielder with an exceptional work rate.  She has the ability to run at players one vs. one and create off the dribble.  She is not only a talented player, but a great person who will be a positive force on our team." 

Hollie Massey – Midfield – Congleton HS/UT-Chattanooga (Cheshire, England)

Massey comes to Beaumont after a standout career at Chattanooga that saw her earn Southern Conference second team honors in 2019. She recorded a team-best three goals and five assists for the Mocs. She also led Chattanooga with 11 points to finish her sophomore campaign. She recorded a start in all 19 of the Mocs games and helped led them to a 9-6-4 record on the year.

In her freshman season, Massey started and played in all 19 contests for Chattanooga. She recorded one goal and two assists with 15 shots on goal in her freshman campaign. Her performances stood out to the SoCon members as she was awarded a spot on the SoCon All-Freshman Team in 2018.

"Hollie Massey is an extremely creative midfielder who will excel in our system and style of play," said head coach Steve Holeman. "She is a super-technical, crafty player with tremendous vision and a high soccer IQ.  She is very good in possession and understands the game at a level beyond the average player.  She will be instrumental in our attack and make us more dangerous than we have been in the past."