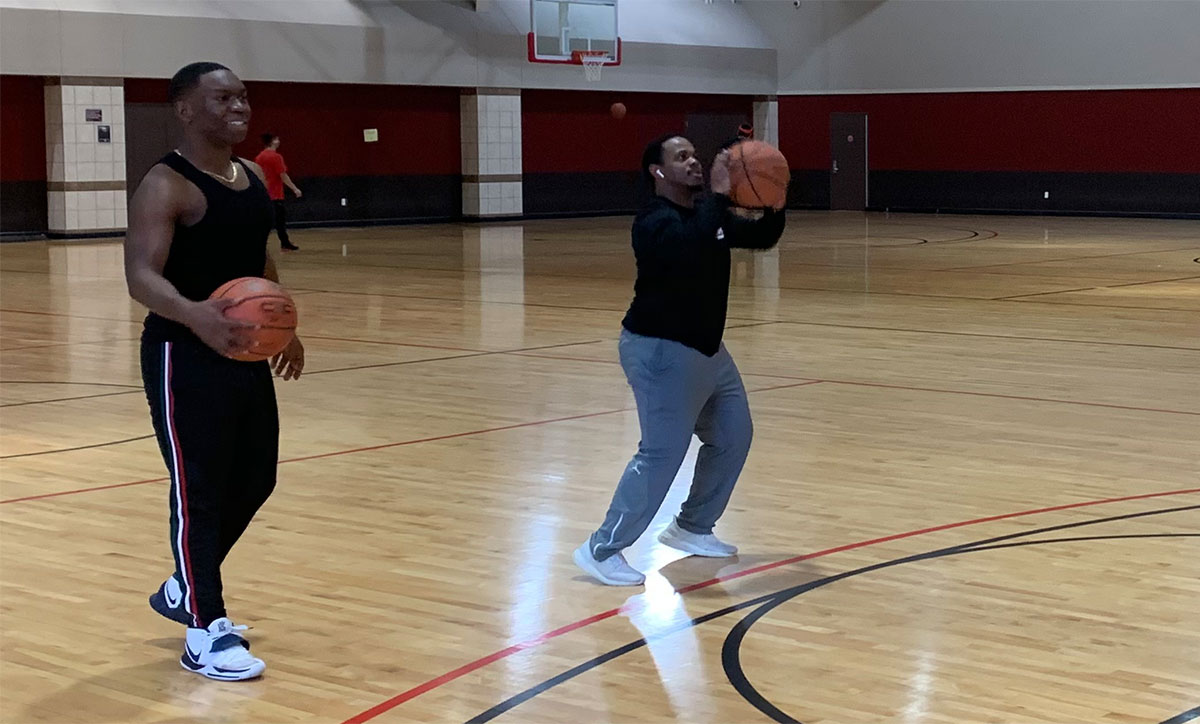 Rec Sports adjusts, suspends programming due to COVID-19
During a time where cleanliness and sanitation is a top priority, Lamar University's Recreational Sports department has adapted its programs to ensure the health and safety of students and faculty.
"Whether that's cleaning all the equipment after each game or making all the participants use hand sanitizer before they come on the court — we're also making everyone have to wear a mask to participate in our intramural sports," Jason Harrington, intramural and sports clubs coordinator, said.
The department has also limited occupancy and the number of people involved in activities.
"The Rec, overall, does have certain number of limitations as far as number of players on teams and how many people can be in a certain area," Harrington said. "We've restricted the number of students total in each of our sports. We went by the rule of 10 for the most part."
Even with the restrictions, Rec Sports has addressed the close nature of some sports.
"We made some changes in certain sports, like soccer and volleyball, where we were able to set up the field in a certain way to appropriately distance everyone," Harrington said." We had boxes taped down on the court, where players must stay in those areas to be able to have that six-feet distance or more."
While the department was able to alter some sports to fit COVID-19 guidelines, other sports had to be cut.
Last semester, Rec Sports offered 12 sports clubs, however, only three are currently registered — rugby, Esports and MMA. Of the three, Esports is the only club expected to be active this semester.
While rugby is not expected to compete, the team will hold practices and are actively recruiting, club president Herman McElroy said.
"We plan on having practice throughout the semester and trying to recruit throughout the semester," he said. "For practices, we are limited about what we can cover due to COVID restrictions, so our practices have been more focused on elements of the game that are spread out, like passing and talking about certain fundamentals to play."
Similarly, basketball has been temporarily canceled due to exposure risks.
"We can't offer traditional five-on-five or any form of basketball because of the close contact — body contact that happens in the sport," Harrington said.
Rec Sports will offer alternatives, including basketball skill challenges.
"We have this beat the buzzer challenge, and we have other things like three-point contests, like in the All-Star Weekend, Josh Hebert, intramurals and sports clubs manager, said.
For more information, visit IMleagues.com/lamar.