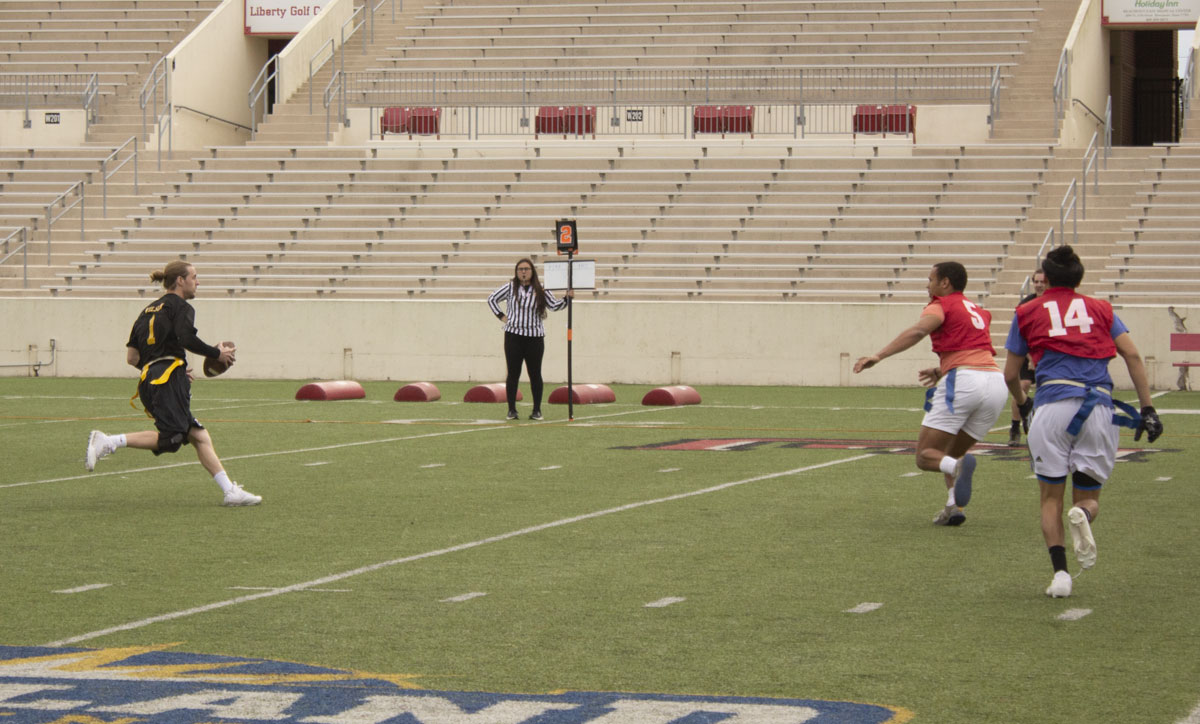 Lamar University's Intramural Sports department has released its spring 2021 intramural sports schedule.
"Spring 2021 is going to be very similar to what we saw for fall, due to coronavirus COVID-19 restrictions," Jason Harrington, coordinator of Intramurals and Sports Clubs, said. "We're still going to run the modified sports like we did in the fall, but we do have some extra stuff that we haven't had before or in a while. One example is kickball. We're going to do five-on-five kickball."
Harrington said the sport is returning after an absence of five years or more.
"We're going to have wiffle ball again, which we had last fall," he said. "It's going to be late in the semester, around when baseball starts back up. And (we are) bringing back our normal flag football, the modified volleyball — which is box volleyball — which we did last fall."
In addition to team sports, intramural sports is bringing back individual sports, including eight-ball pool, air hockey, badminton and table tennis.
The department is continuing its pick'ems tournaments, a variation on fantasy leagues.
"For the first time ever, we're going to have a basketball pick'em," Harrington said. "We've always done football for years, but this is the first time we're going to do a basketball pick'em as we go throughout the rest of the NBA season. There'll be some college games as well early on, when it starts up in February. Just like the football, we're going to have a weekly winner that would get a champ shirt. The overall winner at the end of the 10-week season will win the long sleeve champ shirt.
"We're also going to do the NCAA March Madness bracket pick'em this spring. We weren't able to do it last year. Because of COVID, they canceled the season — canceled the tournament. So, hopefully, this year they still continue and they have it this year, so we can have that part of our programming as well."
Intramurals is also continuing its e-games competitions, with cross-platform games such as "Fortnite," "Warzone" and "Rocket League," and sports games such as FIFA, Madden and 2K. "Mario Kart 8 Deluxe" and "Super Smash Bros" are included for Nintendo Switch owners.
Campus residents will be able to compete in sand volleyball, April 23 and 30, and kickball, Feb. 20 and 27.
For a complete schedule and more information about intramural sports, visit imleagues.com/lamar.