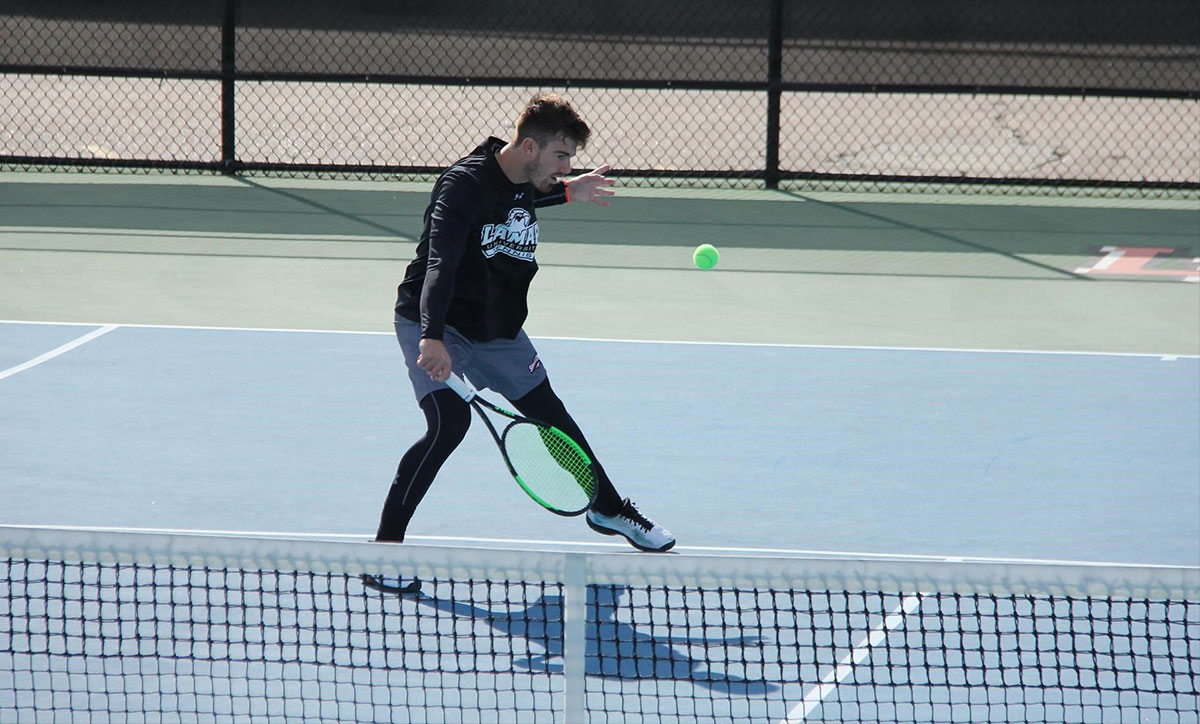 It would be tough for Lamar University head men's tennis coach Scott Shankles to have scheduled a tougher opponent for his season opener than No. 15 Baylor. The Cardinals took on the nationally ranked Bears – a team that stepped on the court with six players ranked among the ITA's 100 – Friday afternoon but fell, 7-0, in front of the partisan crowd at the Hawkins Indoor Tennis Complex.
 
The Bears took all three doubles matches to score the first point of the match, but faced a tough test from freshmen Filippo Salsini and junior Joshua Sundaram on court No. 2. The LU duo pushed Baylor to the brink before falling, 6-4.
 
"I'm very pleased with how we competed today," said head coach Scott Shankles. "You're never quite sure how a team will respond after such the long COVID break. All of our guys competed really hard. We pushed them in doubles, got up a break on court two early but Baylor made the plays they needed to win. Courts one and three had several deuce points but we were on the losing end. I thought we put ourselves in some good positions in doubles and that energy carried over into singles. I believe this is a good sign heading into the match against Rice."
 
Despite taking first set wins on all six courts, Baylor faced two very tough tests on court 6 and 1. Sophomore Joshua Taylor was locked in a tough battle with BU's Alex Garcia on court 6, while classmate Axel Vila Antuna was giving Adrian Boitan – the nation's 46th-ranked player all he could handle. Boitan eventually edged out Vila Antuna in the first set, 6-3, while Taylor was defeated, 6-4.
 
Sundaram was looking to battle back from his opening set loss against the Bears' Finn Bass. After dropping the opening set, 6-1, Sundaram found himself locked in a 5-5 tie heading into the 11th game. Unfortunately for the Cardinals, Bass was able to regain advantage winning the set and match in the 12th game.
 
"Sundaram did a good job of stepping up his game in the second set, and I thought Taylor did a good job in the first and second set. Axel took on one of the nation's top players and also played really well. We had a lot of deuce points in both singles and doubles today. We just have to get some of those to go our way."
 
The Cardinals return to action Sunday, Jan. 24th, when they travel to Houston, Texas to take on Rice. The match against the Owls will begin at 11 a.m. from the George R. Brown Tennis Center.