Congressman Jack Brooks' legacy preserved in office replica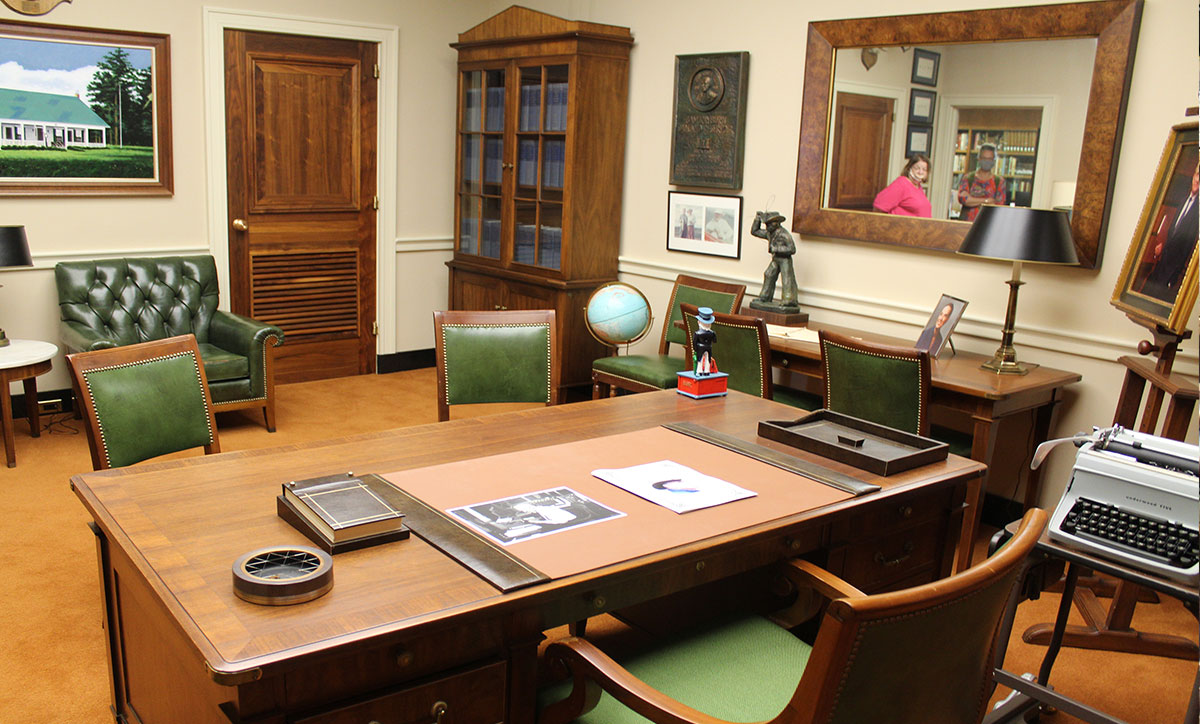 A hidden gem within Lamar University's Special Collections department is the Jack Brooks office replica. Brooks spent more than four decades as a U.S. representative and left a lasting legacy in the area.
Brooks came from a hard beginning to become a powerful congressman, serving a chair of the House Judiciary Committee.
"He did not come from a wealthy family, so he was working full time at the Enterprise newspaper downtown," Penny Clark, special collections librarian, said. "He was going to school. He gets a scholarship — and this is the DAR (Daughters of the American Revolution). They talk about some of the students that get the scholarships, and he's a little iffy in their eyes because he got one 'C' — and you remember this is a guy who's working full time and going to school — he got one 'C' in public speaking, which is kind of ironic because he was in the house for 42 years. The DAR — they did not want to reward mediocrity."
While in office, Brooks worked hard to improve Lamar.
"We owe Jack Brooks a huge debt of gratitude," Clark said. "He worked hard when he was in the Texas legislature in Austin to make Lamar a four-year institution. Jack Brooks always looked after the interest of both Beaumont and Lamar when he was in Congress. For example, when they were building (Gray Library). Every time you have a construction project, it's always going to cost more than you initially anticipate, and Jack Brooks helped Lamar get millions of dollars for the construction of the library. He continued to help Lamar and Beaumont throughout his career."
Brooks was also an advocate for civil rights not only in Beaumont, but in the United States.
"He helped write the Voting Rights Act of 1964," Clark said. "And then he continued on with a lot of Lyndon Johnson's 'Great Society' legislation, things like Medicare. In the Jim Crow era, Southern states sometimes would enact legislation to keep African Americans from voting. Jack Brooks had written legislation to get rid of these unfair practices."
The replica of Brooks' office which opened in Gray Library on Aug. 12, 1983 located in Gray Library is a 2/3 replica of his actual office with many of the original items Brooks had in his office.