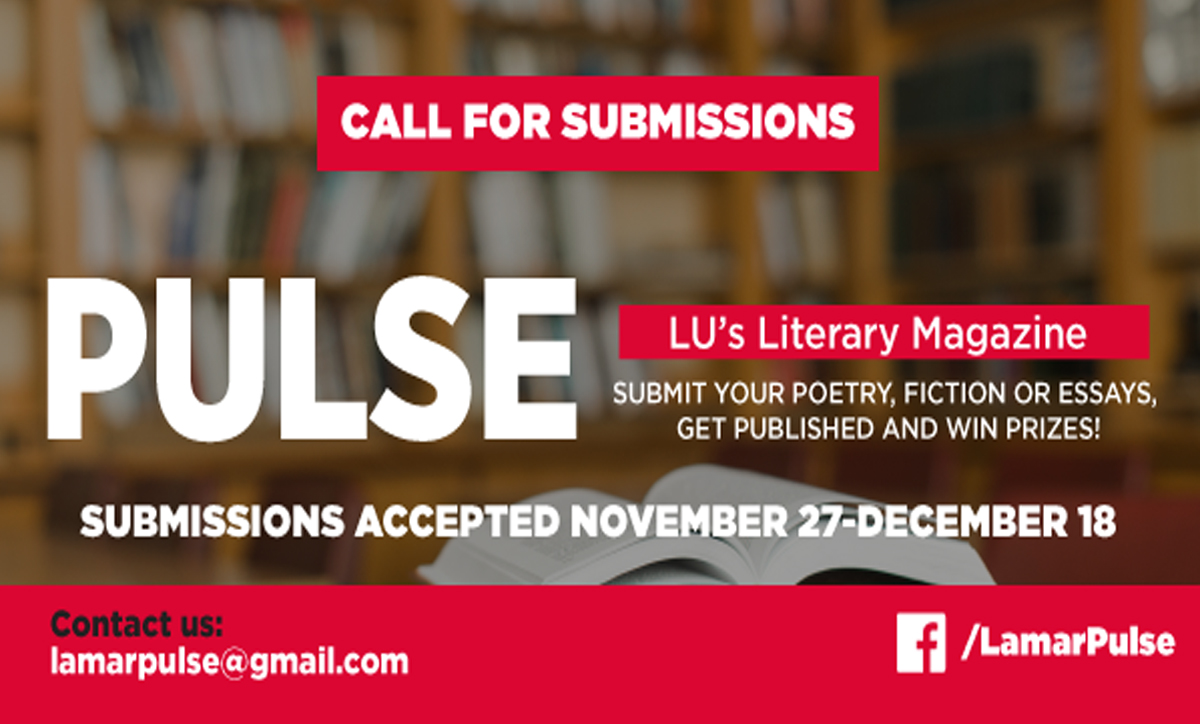 The LU english and modern Languages Department is accepting poetry, fiction, scholarly essays and modern language translations for publication in the 2021 edition of the Pulse Literary Magazine.
The submissions are being accepted Nov. 27-Dec. 18 and cash prizes are available for selected award winners.

Visit The Pulse website for more information. Follow The Pulse on Facebook.