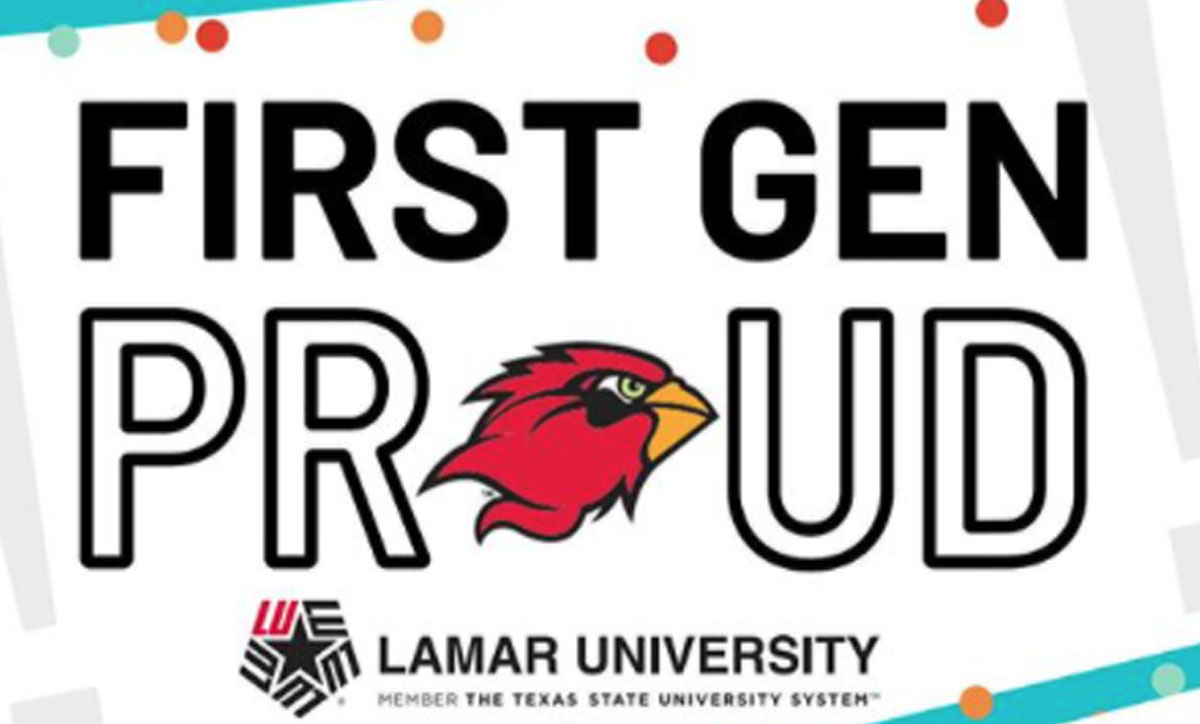 Lamar University's First Gen Forward program where faculty and staff collaboratively work on programming, grant-writing and providing support for first generation college students. The goal of the program is to achieve national First Gen Forward designation for Lamar University.
"Lamar University has over 60 percent of students that are first generation," Andre Favors, department of communication and media instructor, said. "There is a great need for support of this population."
The organization will host a First Generation College Celebration, Nov. 9, 2 p.m. to 4 p.m. in the Setzer Student Center main hallway. The event will feature a timeline presentation, and will be an opportunity to learn more information about First-Generation students and resources on campus. There will also be free T-shirts, snacks and giveaways.
Two years ago, Favors and Natalie Tindall, department of communications and media chair, started a First Gen Cardinal Community to unify the efforts to support first generation students.
"After we wrote the (first) application for the First Gen Forward recognition, we were rejected, but given very good feedback and encouraged to apply again," Favors said. "In order to do this — and as part of the feedback — I and Dr. (Wilma) Jackson began the work group."
The First Gen Forward work group will help first generation students by providing them with recognition and support.
"When first generation students come to college campuses, most times they are not as prepared as other students," Wilma Jackson, office of global diversity and inclusive excellence director, said. "This will be a way to not only let them know what resources are available, but to give them a name, give them a face and let them know they have somebody they can personally contact for help."
The First Gen Forward program is working on getting grant funding to support programming, holding events that highlight concerns about first generation students and faculty, providing information at new student orientations and involvement fairs, and gaining First Gen Forward recognition for Lamar.
For more information, visit lamar.edu/diversity-inclusion/first-gen-forward, email afavors@lamar.edu or wjackson10@lamar.edu.