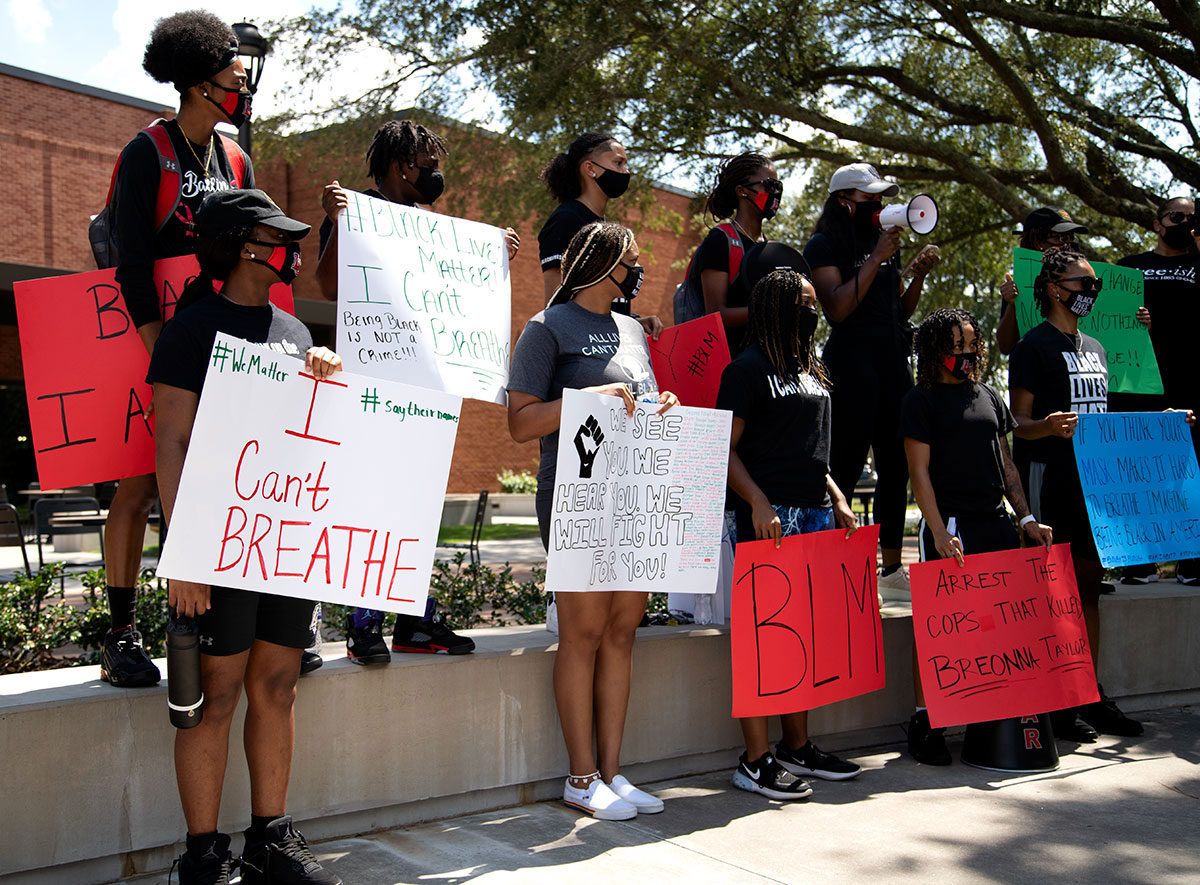 Becoming a voice of my community is always something I wanted to do. I always wanted to give a voice to those who didn't have one. Voices of change needed to be amplified, and I want to be the person who amplifies these voices. I feel like this is what I was put on this earth to do and my purpose as a journalist.
I realized this more this year as I became managing editor and started doing larger stories, such as the Black Lives Matter protest that was organized by women's basketball. I realized that I may not be able to spark change at the political level, but the least I can do is amplify the voices of change using the online and social media platforms I have been given.
When covering this event, I heard stories of those who were wrongfully accused and killed due to their race, and the nation's broken court and criminal justice system. My photos captured the emotion in people's eyes. I felt that emotion once again in photo editor Delicia Rocha's photos that were featured on the post. I realized that the media only covers about one percent of these racial injustices, and that these injustices happen each day, often without media outcry.
In my video coverage, I captured the emotion and tone of the event. I felt how broken people felt due to the tragedies that had unfolded over the summer — Breonna Taylor and George Floyd, to name but two.
We, as a society, have to amplify the voices of change in order for change to occur. With all of the trumped-up distrust of "the media," I feel like I have to step up and help break the chains of hatred and shatter the stereotypes.
I pledge to do my best work with honesty, integrity and truth. Hopefully, that will be enough.