The Cardinals Activities Board, in collaboration with Recreational Sports and the Student Health Center, hosted Fit Day, a National Fitness Day celebration, Sept. 25, in the Sheila Umphrey Recreational Sports Center.
The event featured fit games and challenges, tables where students received information about intramurals, outdoor pursuits and sports clubs. Students also had the opportunity to climb the rock wall.
Members of the CAB also gave out treat bags to students.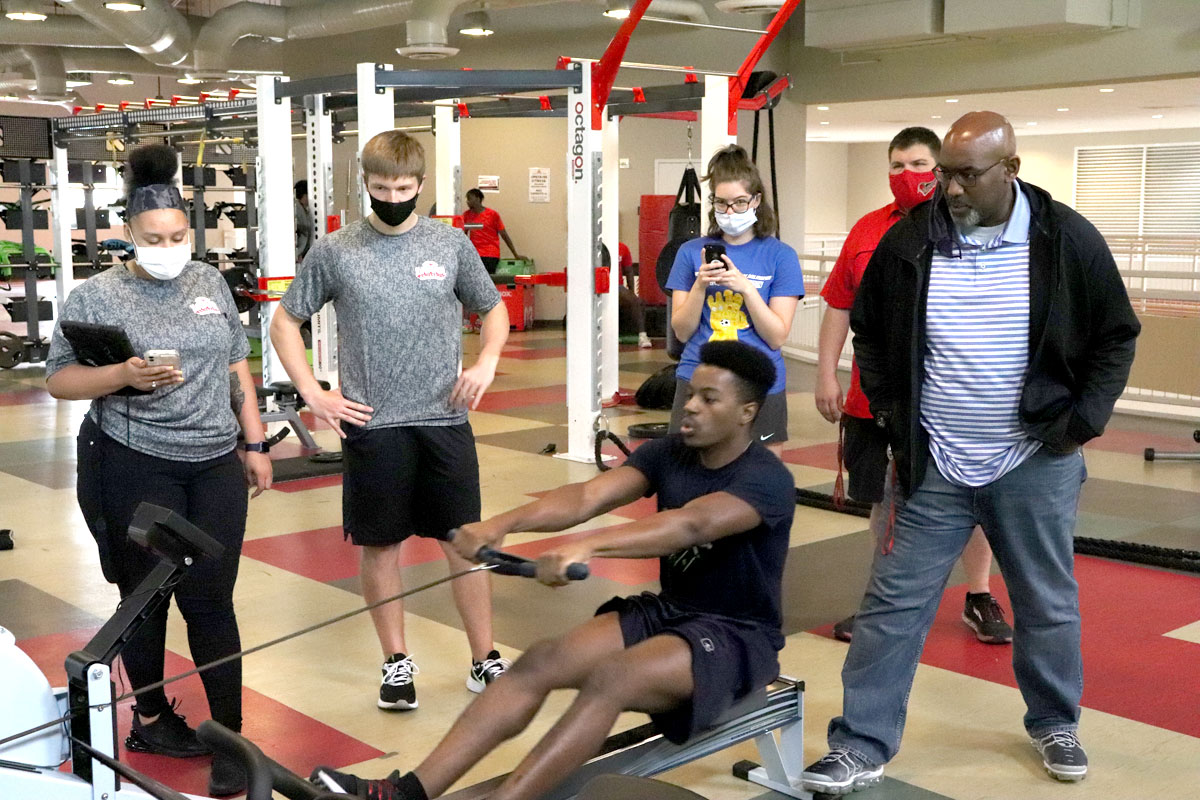 "The Cardinals Activities Board is looking at what they could do, and how we could work with collaborating with different departments on campus — and we saw that today with fitness day," Canaan Daniels, associate director of programming and events at the Setzer Student Center, said. "The Recreational Sports Center has amazing opportunities for fitness for people of all different interest levels. It's a great opportunity for students to come and learn, one on one, about all the different options that we have here."
For more information, visit recsports.lamar.edu.